i

Plan

Tables– A Workstation to Fit All Needs!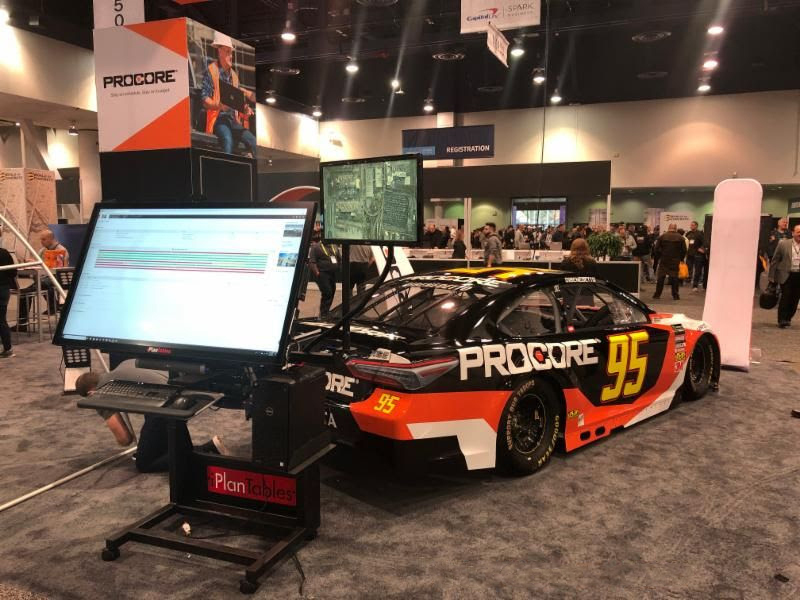 Our workstations inside Procore's 2022 World of Concrete Booth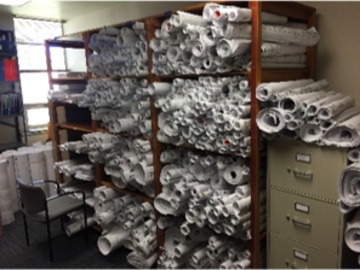 Your Choice – mountains of paper, outdated the minute they are printed and not very green!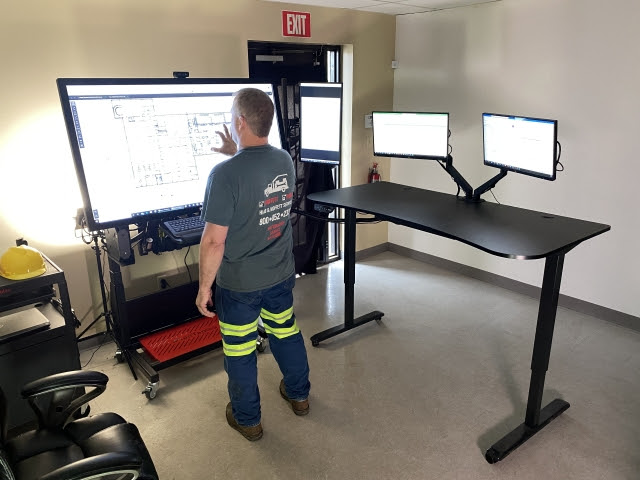 It's just a better way to review and manage plan sheets!
i

Plan

Tables Interactive Touch Screen Monitors First-Time User Utilizing Procore's World-Class Project Management Software
Increase productivity
Electronic markup – no markers, protractors or rulers
Plan sheets open on large 4k touchscreen monitor with side monitors available to show your specs, codebook, email, or spreadsheets – in portrait or landscape modes
Collaboration
Multi-project sustainability
Eliminate plotting and printing costs
Eliminate time waiting for printed information, start bidding in minutes
Flip to any sheet in seconds
Work on bids with others – in real time
Sit-Stand-Collaborate-Meetings and Training Positions
Perfect for BIM collaboration
Better than paper experience
Training requires a Soda a Sandwich and a Saturday
iPlanTables has a wide variety of model choices always with multiple monitors, something others don't even offer!

Don't settle for a monitor on a stick!

If you're serious about managing digital information there is no other choice than an iPlanTables wide-format touchscreen workstation.
Starting in 2010 iPlanTables innovated the plan review and project collaboration workstation. Over time competition is inevitable and we welcome it.
We think its time to compare our industrial grade multi-monitor workstations vs. simple single monitor products on lightweight portable stands.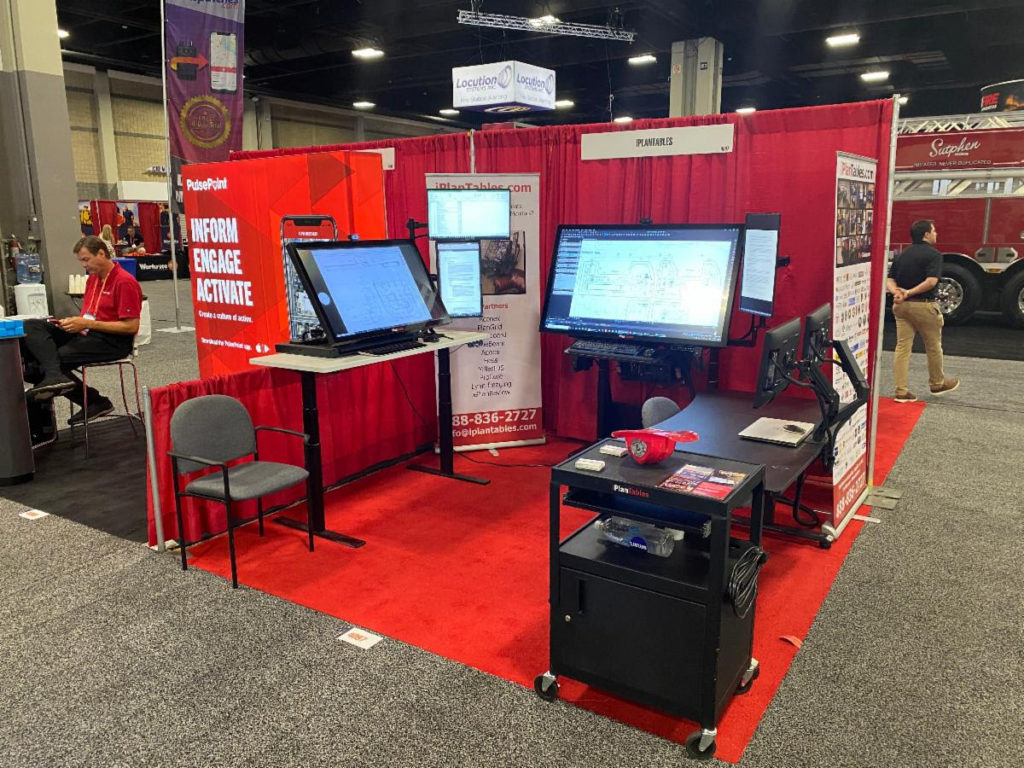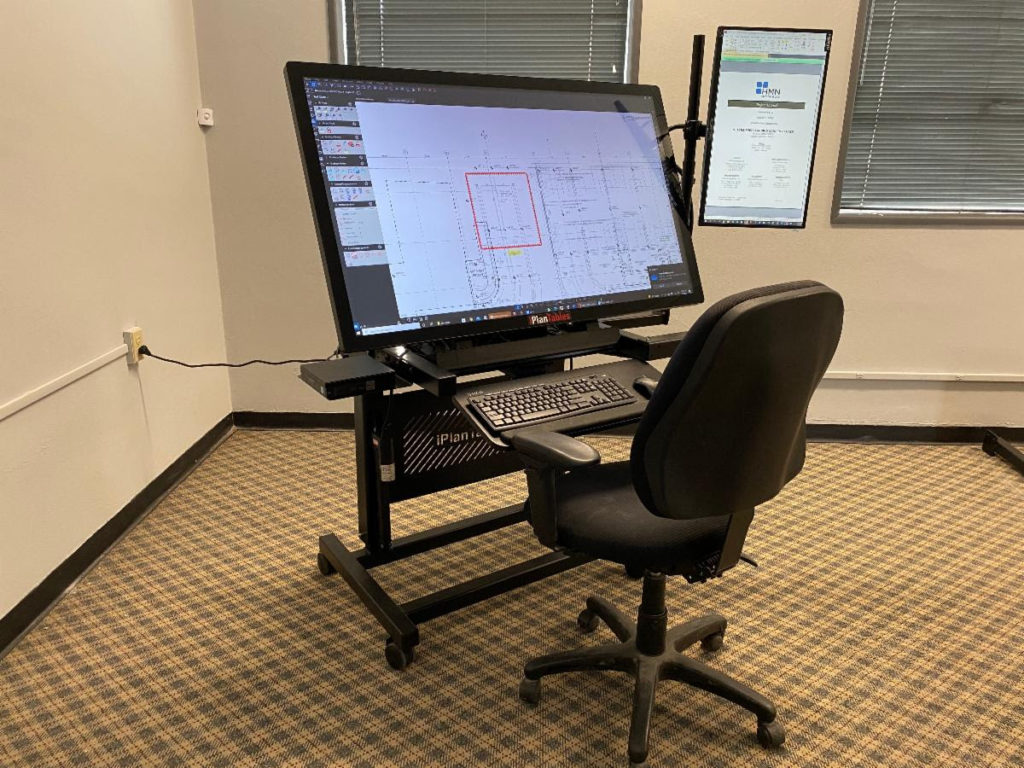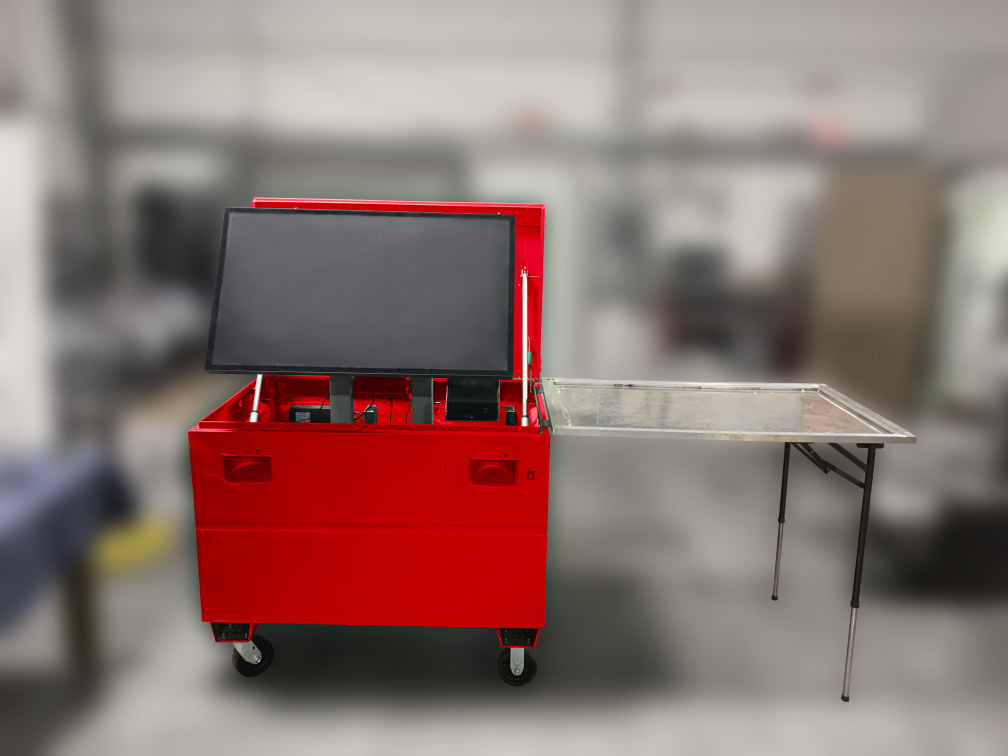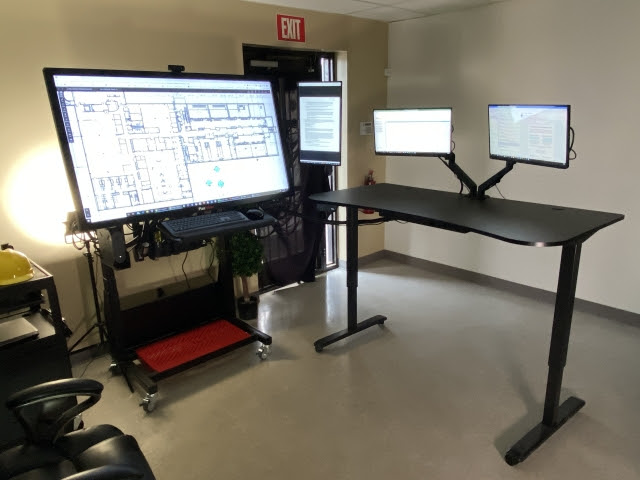 You Choose!
| iPlanTables | Competition (?) |
| --- | --- |
| | |
| Base Mobile Cart built in USA by iPlanTables | Imported |
| Turnkey | NA |
| 9 models | 1 Model |
| Built for Plan Reviewers, Project Managers, Superintendents, Archivists, and Plan Sheet users from Day One | Built for Audio Visual |
| Multi monitors-up to 5 | Single monitor |
| External PC-not impacted by heat from Micro to Xeon-standard Or you can provide Your Own | Optional-Embedded PC slows with heat of monitor, no options |
| Surge protector-standard | NA |
| UPS Battery back-up-standard | NA |
| Webcam | NA |
| Articulating keyboard work surface -standard | Fixed and optional |
| Conference Room Height-79″ | NA-59″ |
| Job site casters | NA |
| Custom Corporate Colors | NA |
| Printer Plate optional | NA |
| Apple TV available | NA |
| Wireless keyboard & Mouse standard | NA |
| Logitech Conference Cam Available | NA |
"A county government in Virginia just installed their 38th workstation"
"We love our workstations, they have taken a job we dread to one that we actually enjoy – yes enjoy!"
"Best piece of technology we have ever added"
"We doubled our estimating performance"
"Being able to sit-stand with a wide-format monitor has a monster effect on our daily performance"
"We regained 2000 sq ft of dead space back to our department @$22 per foot ($3666 per month)
"We market to our clients our green technology and best practices technologies- iPlanTables"
"An employee changed jobs – their one demand? They had to have an iPlanTables workstation like their last job" They bought two
"We are buying one unit, go away and we will call you if we like it." They bought 19 more
"Client bought 2 units, the following week ordered another one" (PS: they have since bought a third)
The comments could fill many pages, but we'll stop here.
iPlanTables will change the way you work, communicate and run your projects, departments, and workflows.
iPlanTables Produces Their Own Stand Right in the USA – The Only Company Who Does!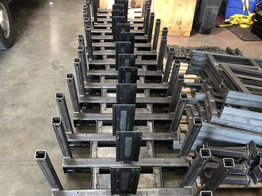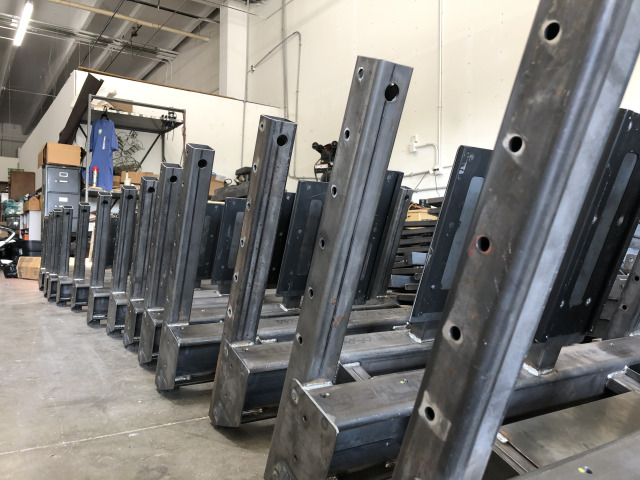 Built By Us – Built in the USA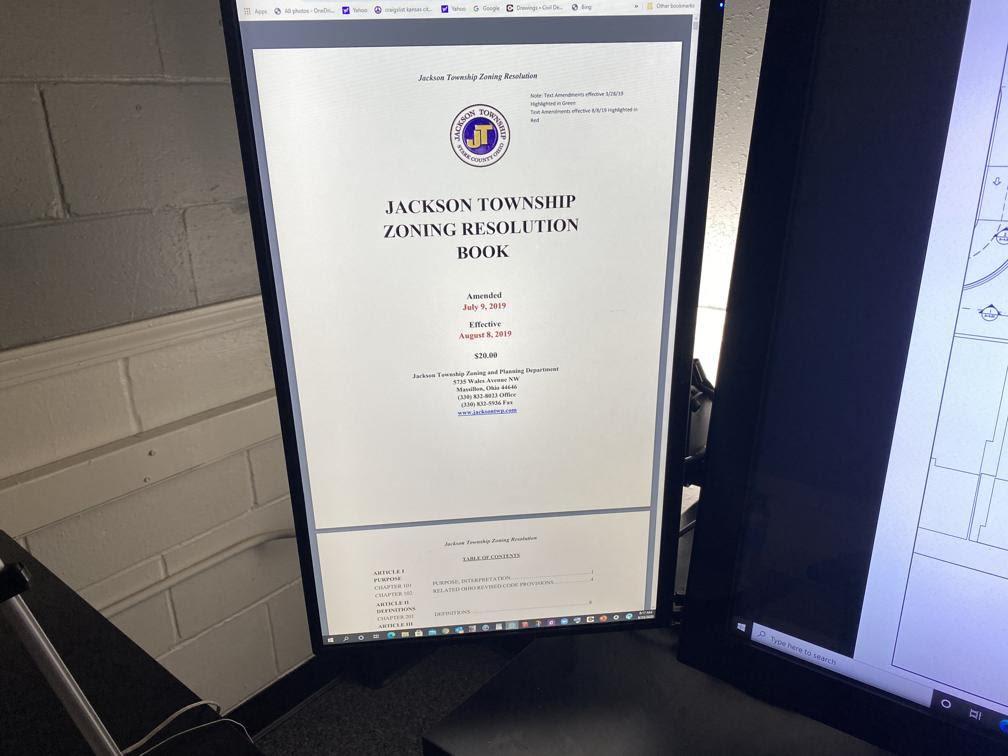 The Desktop Commander – turnkey complete with PC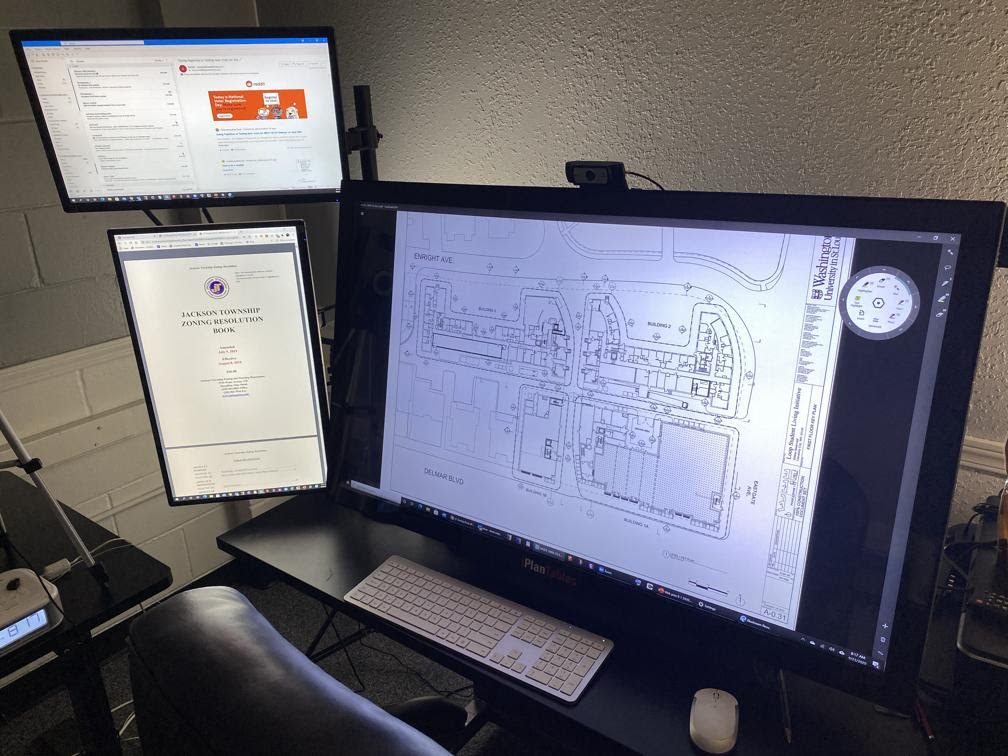 iPlanTables gives you multiple choices to fit your needs!
Our Models with Over 200 Configurations
Office Command Center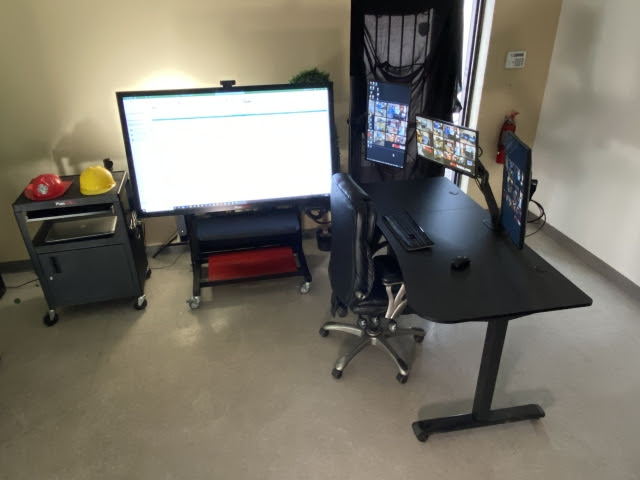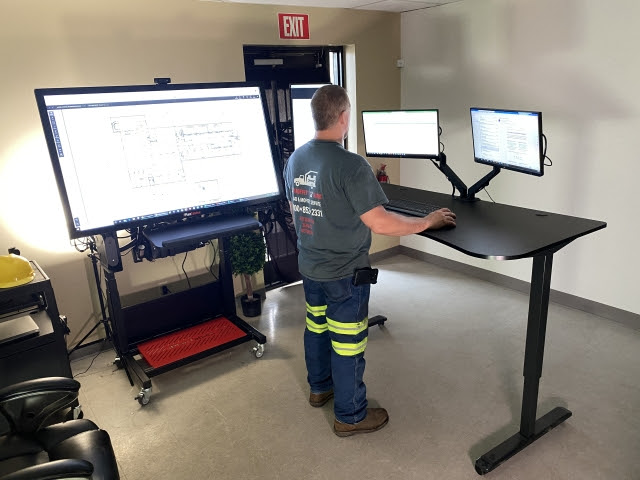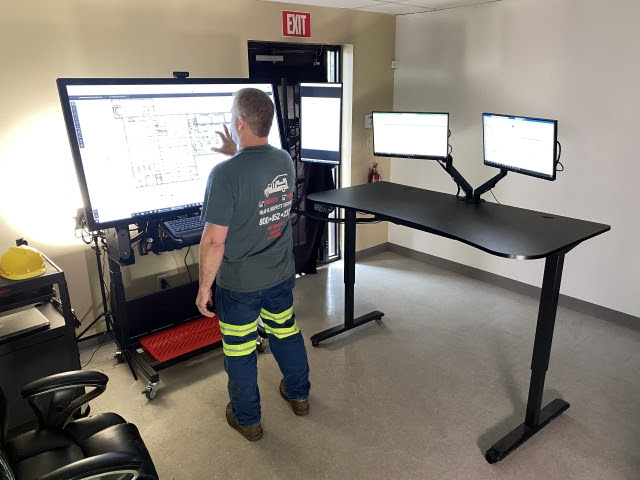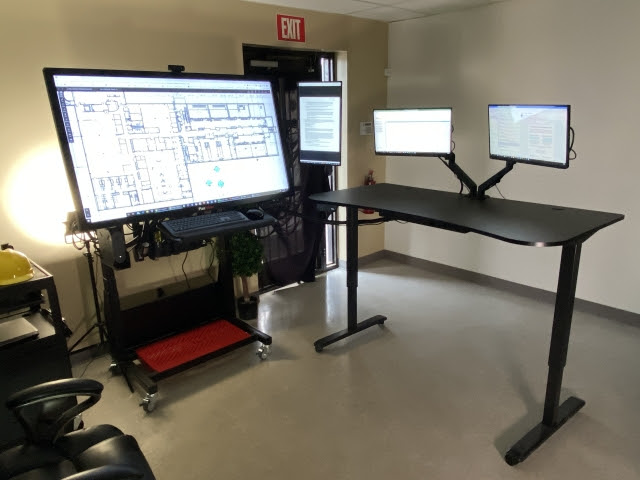 Quit using small error prone monitors or worst yet paper plans that are handled by anyone or everyone!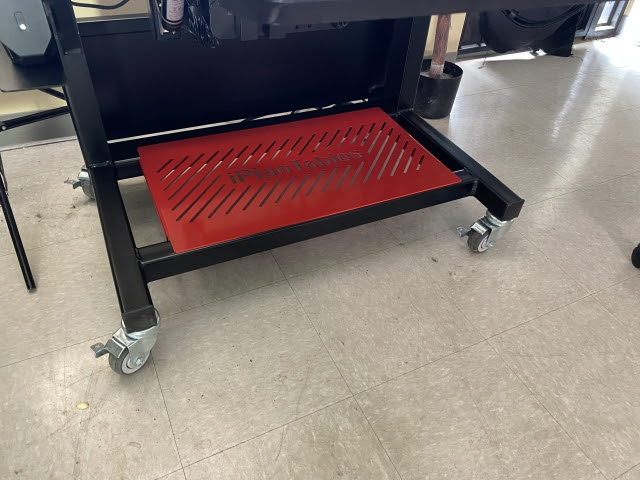 Room to Add a Printer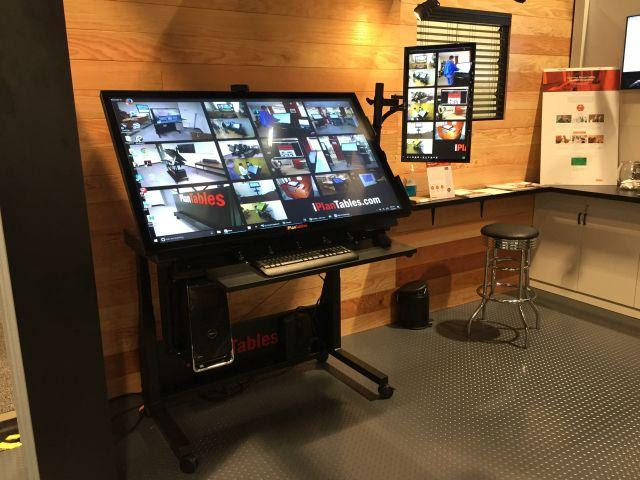 FM-ELT Series 43″ – 49″ – 55″ Mobile Workstations Sit-Stand-Flat-Conference room modes. The ultimate solution and our number-one seller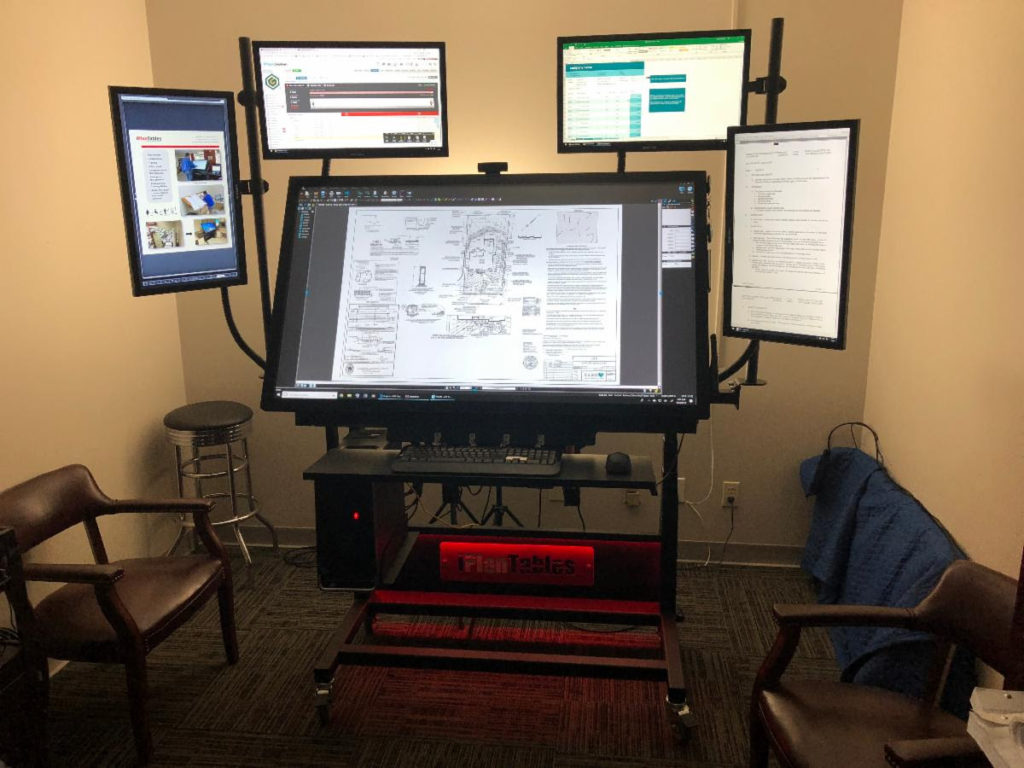 FM-ELT Hydra – 55″ with up to 5 total monitors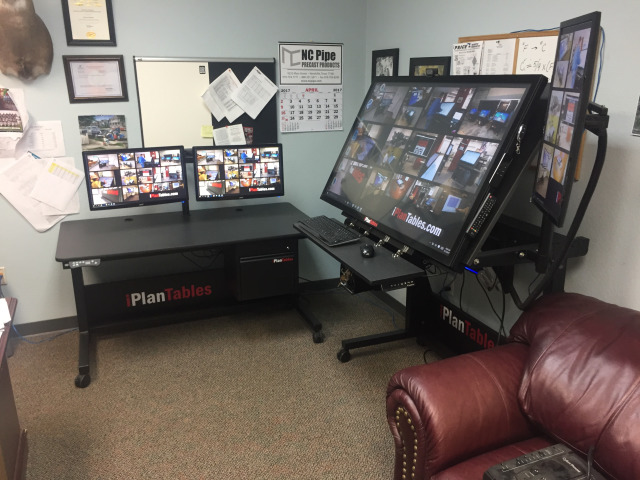 FM-ELT OCC Office Command Center- 55″ Dual Sit-Stand desks with 4 total monitors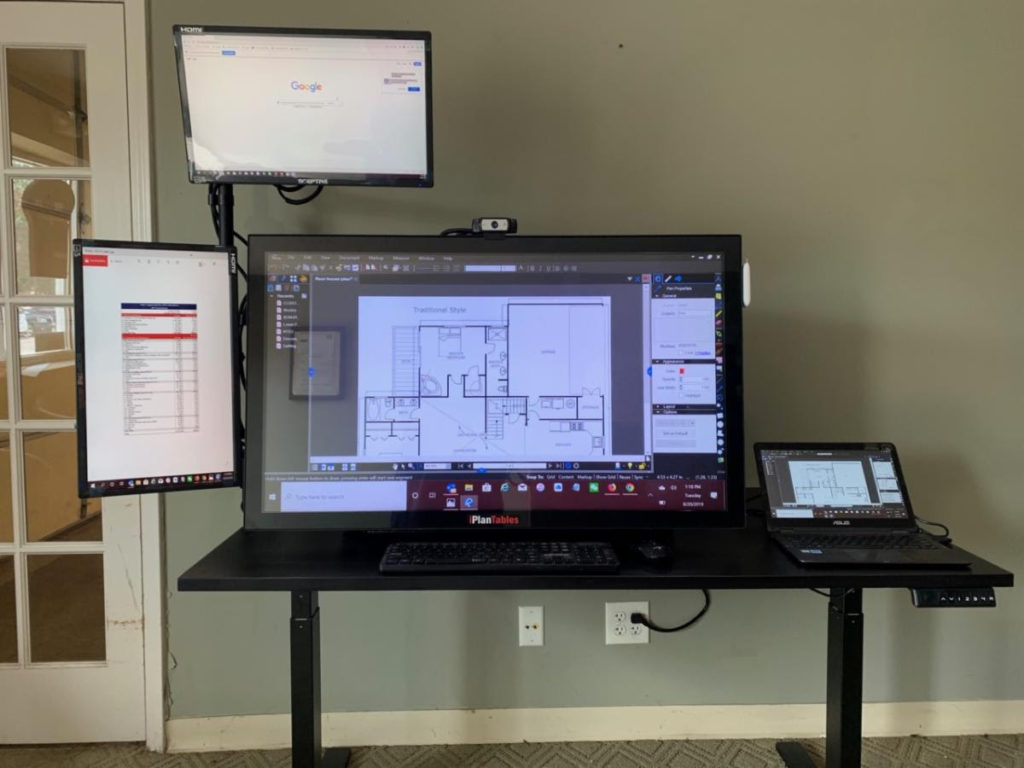 Desktop Commander – 43″ Touchscreen with up to 5 total monitors, the stand converts the desktop with a flat surface to an electric tilt sit-stand workstation – move the monitor, not the whole desk!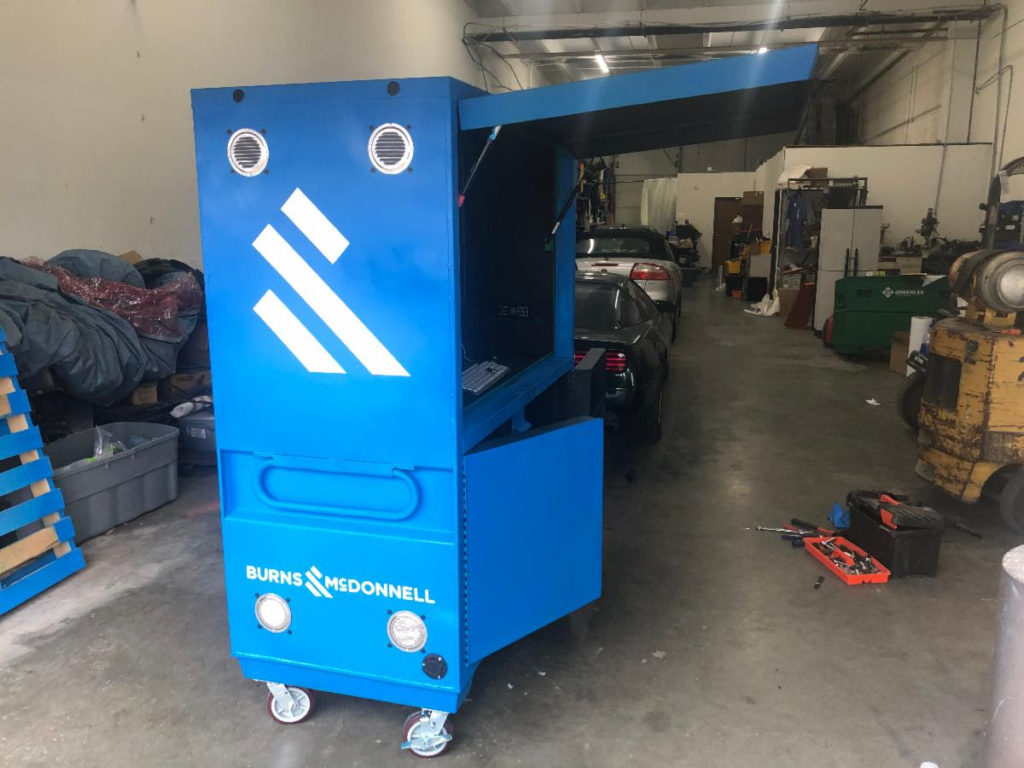 FC-49 Field Commander. Designed as a professional workstation and not a TV mounted in a box, the Field Commander incorporates a professional-level touchscreen monitor, PC, printer, UPS battery backup, washable keyboard and mouse, and the only ventilated and cooled job box on the market!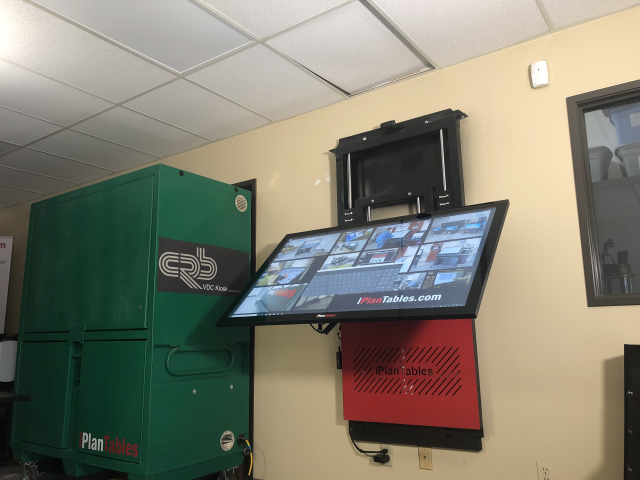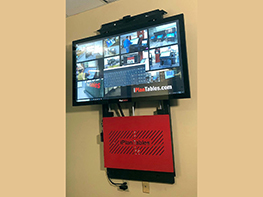 Wall Mount 55″ – 75″ The industry's only electric articulating wall mount that transitions from conference room height to a 45 degree collaboration station.
Our standard features aren't even available from our competition