Maximize productivity and efficiency with the iPlanTables V-Series – the ultimate multi-monitor workstation desk! Featuring a 55" touchscreen and one side monitor with electric sit-stand comfort, the VS-554k lets you switch between tasks, view multiple documents and apps at the same time, and manage more projects with less effort.
Touchscreen
Dual Monitors
UPS Battery Backup
Surge Protector
Web cam
Wireless keyboard & mouse
Keyboard tray
i7 PC
Accessible PC holder
Reel powered power cord
Electronic Active Stylus
Palm Rejection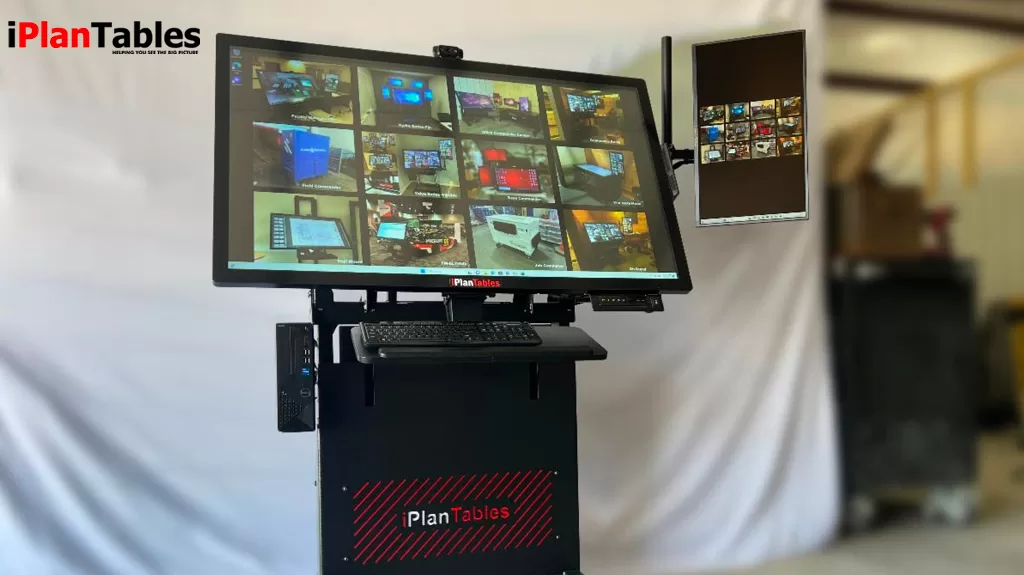 Why choose the iPlanTables 4K Touchscreen V Series?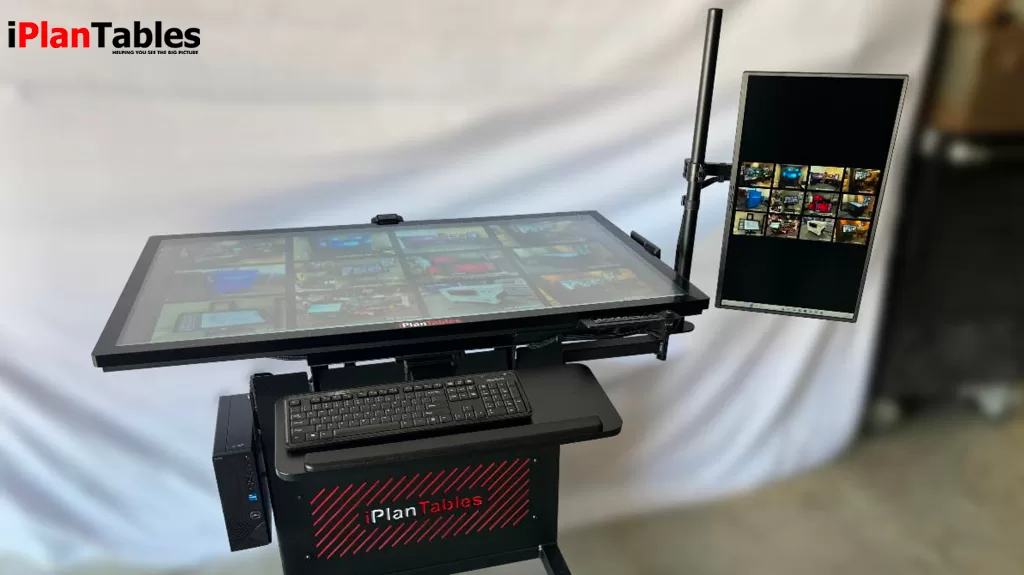 Let's talk about how the V Series can make your life easier and level up your project document management game:
Flexible Configuration: One size doesn't fit all, and the V Series embraces that. Customize your setup to fit your project needs, whether it's a cozy renovation or a large-scale construction site. 1 side monitor can rotate between portrait and landscape modes to show you what you want to see when you want to see it and how you want to see it.
Multi-Monitor Setup Command Center: Say goodbye to screen-switching and device juggling. With the V Series multi-monitor setup, you'll have all your essential project info in one convenient place, giving you total control over every aspect of your operation. For a great price point!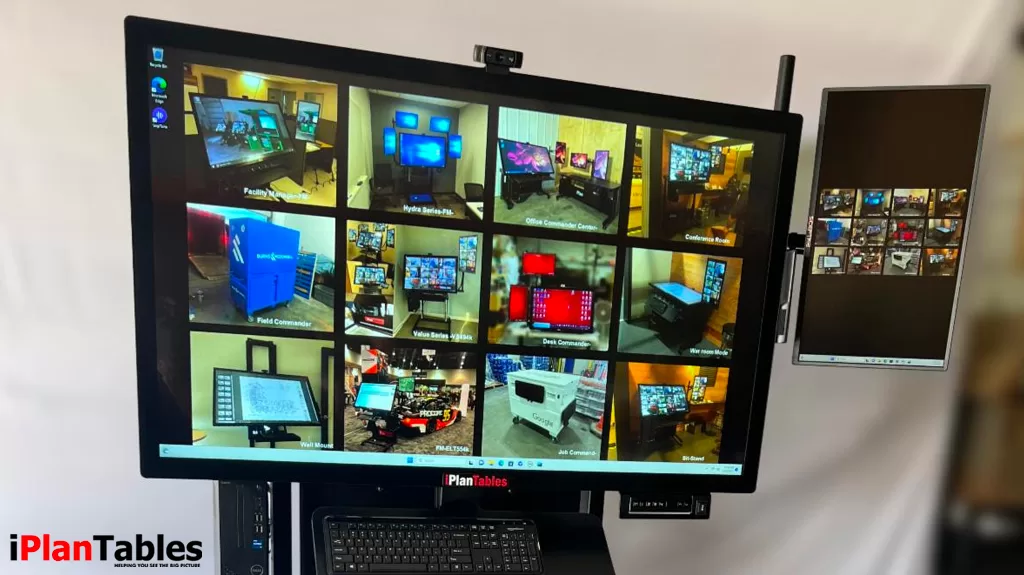 iPlanTables Multi Monitor Workstation – Innovation not Imitation
Upgrade Your Construction Document Workflow with iPlanTables – The industry Standard
To get started today, simply click below to set up a convenient time on our calendar to talk about your current office setup and processes and how we can help.
Follow us on Facebook