Technology can make our work more efficient. Desktops display two side-by-side small same-size monitors and employees say they are "more productive".
Yet…small same-size screens don't provide a useful work environment for people who deal with wide-format documents. For those who use these wide documents, there are two factors at play.
First, let's say you are trying to view a 30×42 plan drawing image on one monitor and an 8.5×11 spec or code book on the second monitor. Both monitors are in landscape viewing mode, side-by-side, on your desk.
Second, here's the problem: One monitor is way too small to view the 30×42; the second monitor makes the image way too small to see the 8.5×11 page.
Or your large spreadsheet with multiple columns and rows is cut off requiring the need to pan, zoom, and scroll to view the full image in segments.
In their daily job, architects, engineers, contractors, plan reviewers, building code officials, police detectives, designers, and professionals across a wide range of industries rely on the immersive experience of wide-format imagery.
What is the best way to set up and modify several monitors (two to five screens)? The iPlanTables workstations provide a much greater working experience by providing multi-sized multi-monitor workstation models.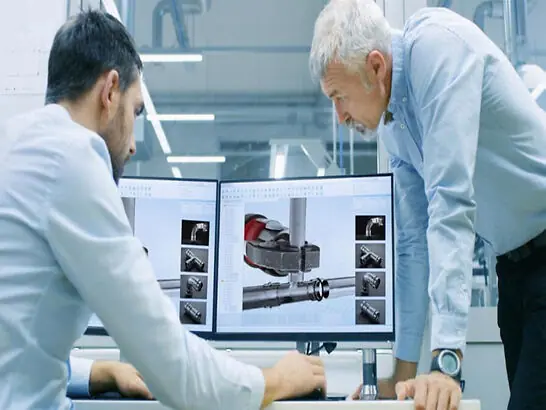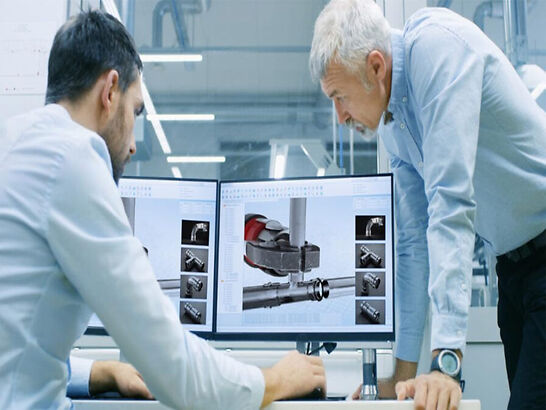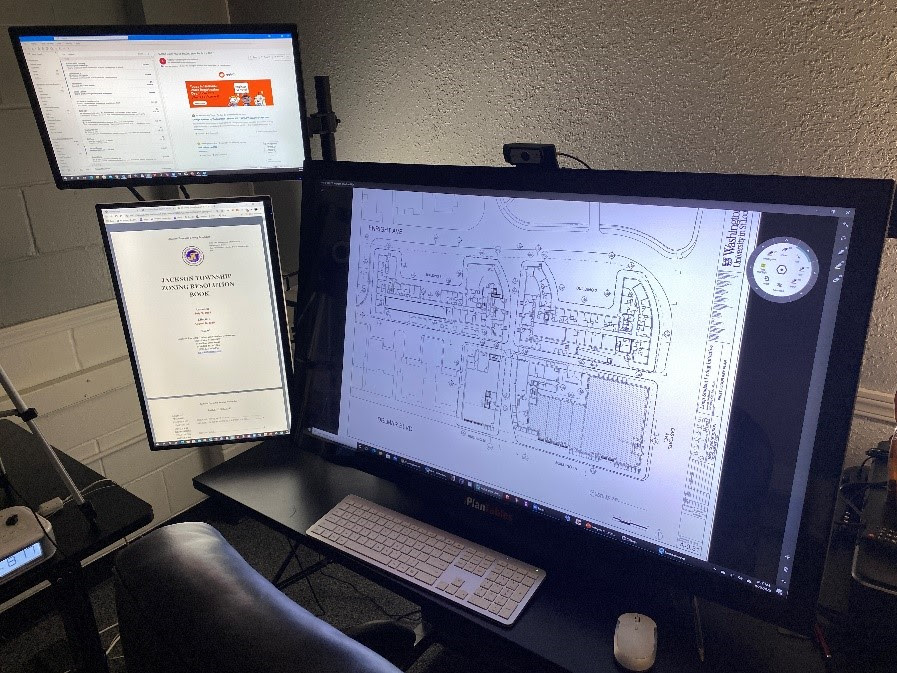 Do you spend a lot of time working on wide-format documents? Construction plans? Spreadsheets? Large images? Switching from window to window to see multiple apps? An iPlanTables multiple monitor workstation was designed with you in mind. We provide 4K wide-format touchscreens with each of our models, ranging from 43-inches up to 75-inches, along with additional side monitors for a dual-triple-quad set-up.
Wide Format Multiple Monitor Workstation Benefits
Our wide-format large monitor in landscape orientation is a better-than-paper touchscreen device. Add a 2nd, 3rd, 4th, or 5th side monitor and position them in the correct viewing modes. Spec book or code book? Put in portrait mode. Our larger side monitor size enlarges any letter-size original document to a tabloid-size 11×17 image for much-easier viewing. Email? Flip your side monitor into landscape mode and see the entire message in tabloid-size imagery.
One more benefit not really talked about, but equally as important: viewing angle. iPlanTables main monitors tilt — they emulate what has long been the best way to view a set of plans at a 45-degree tilt angle.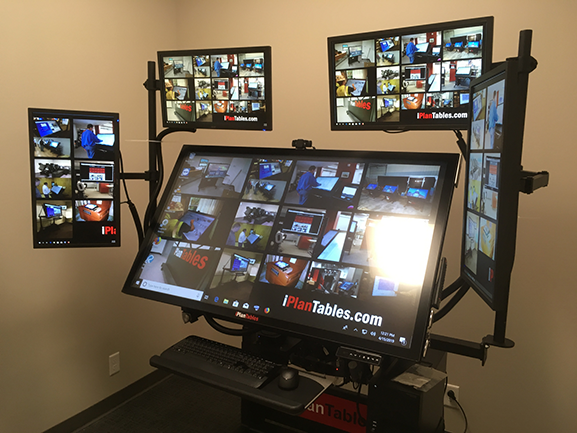 Multiple size screens can significantly increase productivity. A study by the University of Utah was one of the first indicators. Multiple screens were found to be "much more useable than single screens on parameters of efficacy, comfort, learning ease, time to productivity, mistake recovery, and other criteria," according to the researchers.
Users discovered multi-monitor set-ups were:
More efficient
More comfortable to work with
Productivity-enhancing
Easier to monitor and track tasks
A dual monitor configuration was favored by 98 percent of users over a single monitor
More research reflects similar results. Switching to multiple display monitors, according to Microsoft experts, can enhance productivity by 9 to 50%. Users of multiple monitors reported productivity benefits of 42 percent, according to a research tech consultant.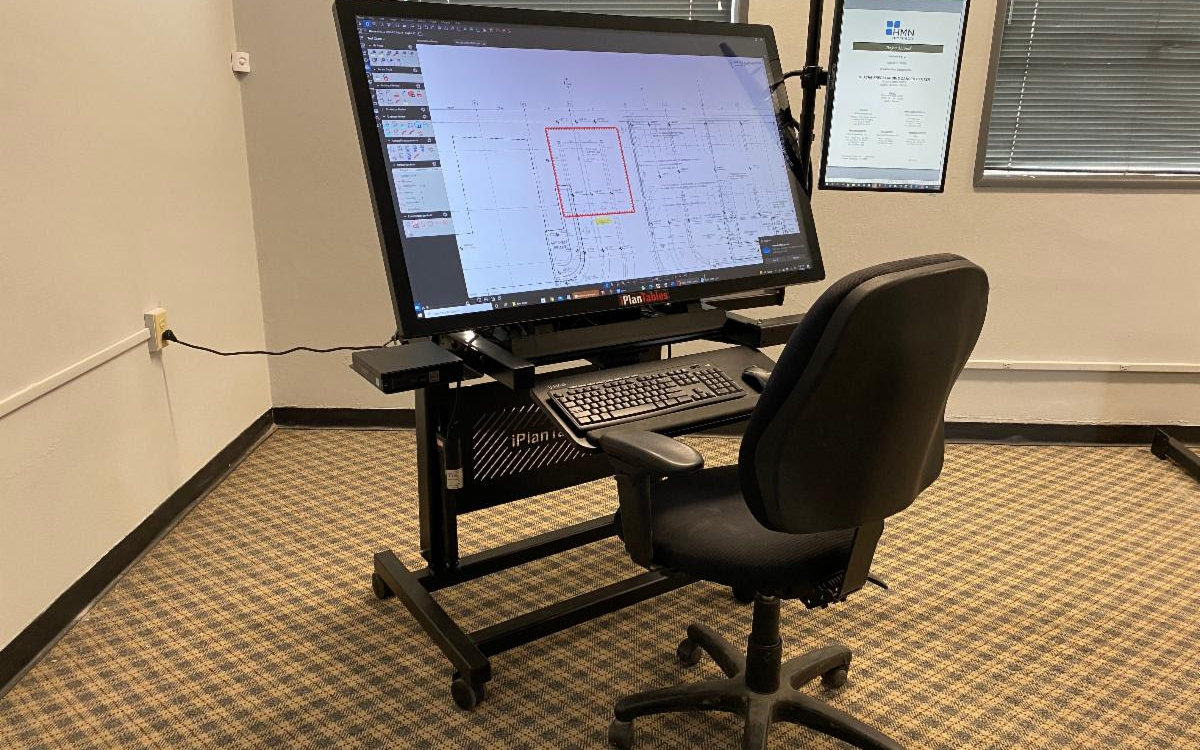 Wichita State University researchers found that several monitors significantly enhance performance. Dual displays were reported to be significantly more efficient and less annoying than a single monitor by users. Perhaps most importantly, nearly all of the survey participants (98%) chose a two-monitor setup over a single monitor.
The outcomes of the study are unsurprising, given that additional displays allow users to:
Increase the amount of content displayed (more windows, and in larger sizes).
Run multiple applications at the same time and switch between them more rapidly.
View numerous windows without resizing or shifting them from front to rear.
Compare and contrast papers, images, cut and paste, and so on.
Increase user satisfaction which subsequently achieved higher productivity.
From this…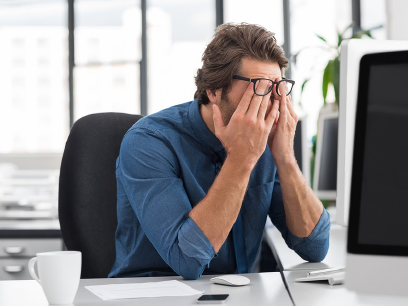 To this…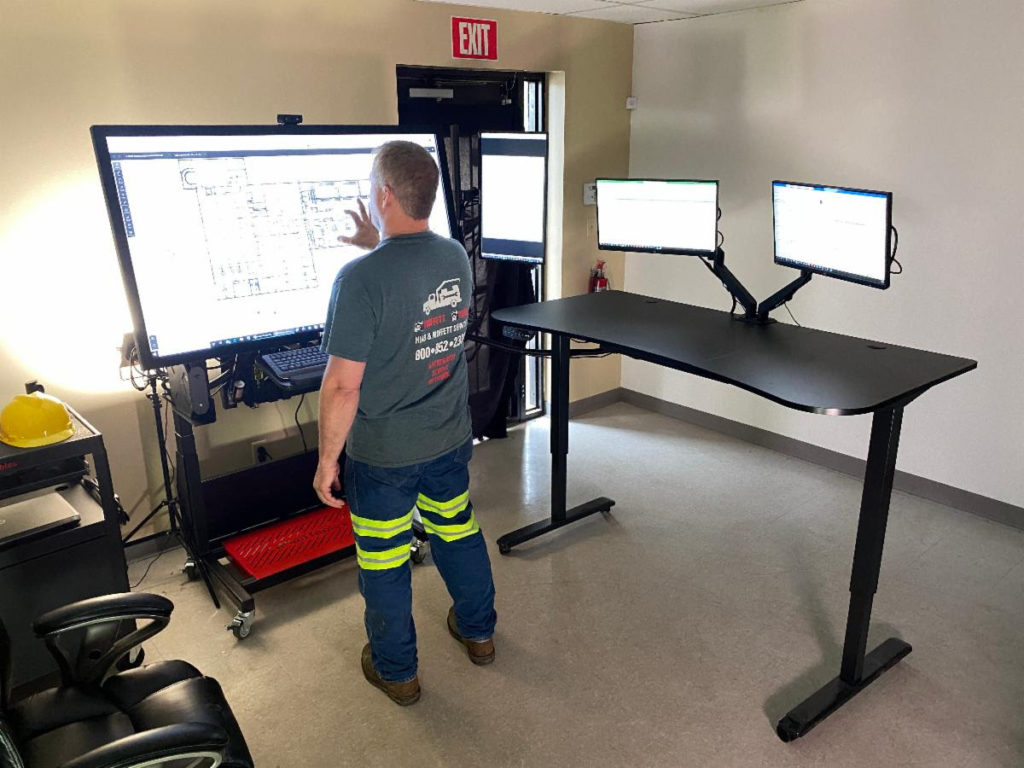 To sum it up, traditional multiple monitor setups with same-size screens do more to confuse the end-user because you constantly have to swap screens with one not being better than the other.
iPlanTables turns this norm totally upside down by displaying the wide-format document on an interactive touchscreen, tilted for optimum viewing angle, as a better than paper main source of information for your project. Then we add your ancillary information on side monitors that you change to best view your information in either portrait or landscape modes.
iPlanTables provides several configurations where you can work across multiple monitors and increase your screen real estate. Electric Lift. Electric Tilt. Sit-Stand. All features are included in our iPlanTables electronic workstations.
Follow us on Facebook
In just a few seconds you can take control of your Desktop, eliminate paper, and work more productively and efficiently
Every client's situation is different. One size does not fit all. Give me a call to discuss how to incorporate iPlanTables into your current processes:
888-836-2727;
or Email us at [email protected]
Promote multiple mixed-size monitor setups!
---
iPlanTables produces their own stands right in the USA
---
Our 9 Models Include Over 200 Configurations
Our standard features aren't even available from our competition