Touchscreen Monitor – Keep the Following in Mind Before Selecting
People have become increasingly accustomed to touch screens powered by electricity. We regularly use touchscreen technology on our phones, PCs, ATMs, and grocery store checkout lines. Touch ordering and payment at the table have become commonplace. Unfortunately, few of us can explain how a touchscreen monitor works.
Users can interact with a computer by touching the screen with their fingers or a stylus. You can navigate a graphical user interface (GUI) without using a mouse or keyboard. The touch screen can detect a touch inside the display area. A sensor, controller, and software driver are the three essential components.
Touch screen devices include computer and laptop displays, smartphones, tablets, cash registers, and information kiosks. Touch screen monitors have become more common since their cost has progressively fallen over the last decade.
Smartphones, tablets, computers, and point-of-sale devices are all examples of touch screens.
The following are some of the uses for touchscreen technology –
A computer that serves as an all-in-one solution,
Printer with a touch screen,
Ticket vending machine,
Tablet ATM with arcade games,
Smartphone GPS in the Car,
Pads for signatures,
POS machine with a camera,
Stereo in the car,
Medical supplies,
Counting machine,
Laptops with in-flight entertainment,
Game console for handheld devices,
E-book, Self-checkout machine in the supermarket,
Kiosk, a gas station,
Machine for working out,
Whiteboard with an electronic display, etc.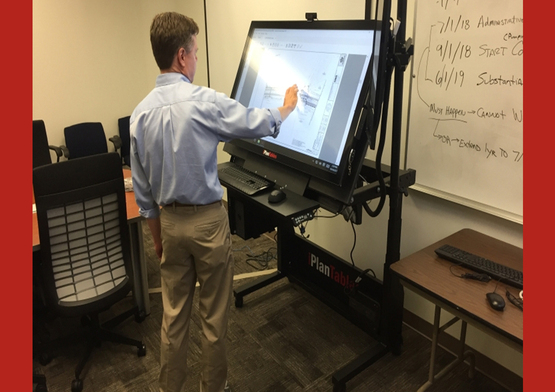 Consider These Qualities in a Touch screen Monitor
Touch screen monitors come in various sizes, ranging from small to large.
Touch commands help in operating all touch screen monitors.
The width and height of the touch screen monitor are in the aspect ratio.
Appropriate connectors, such as HDMI ports, are needed to connect the computer peripherals.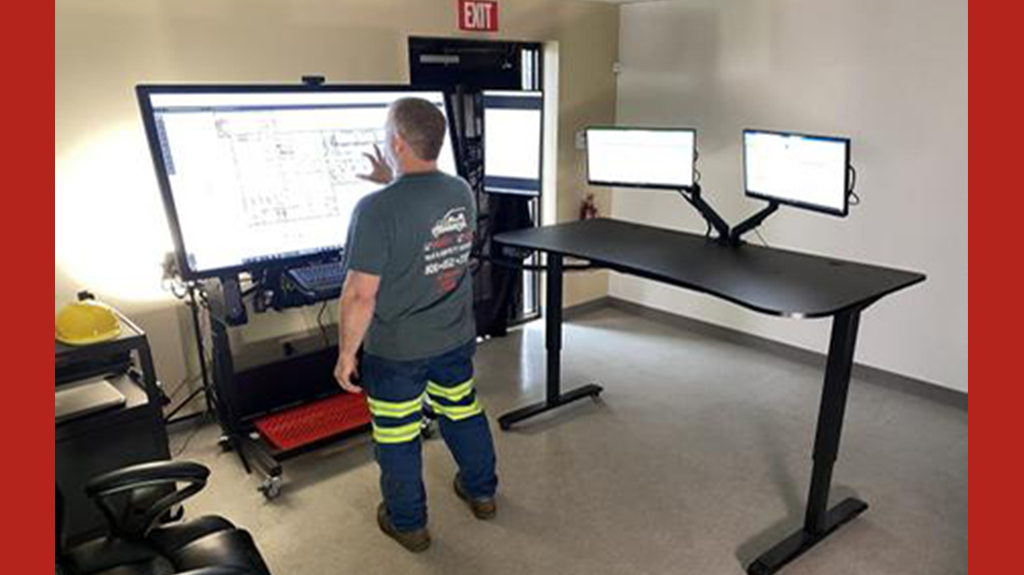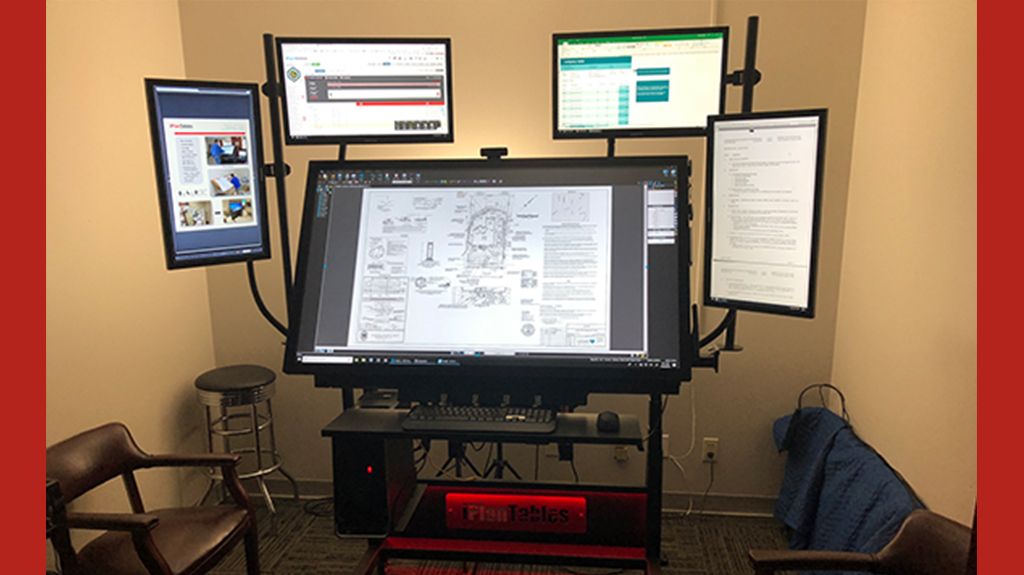 iPlanTables Use Touch Screens With Projected Capacitive (P-CAP) Technology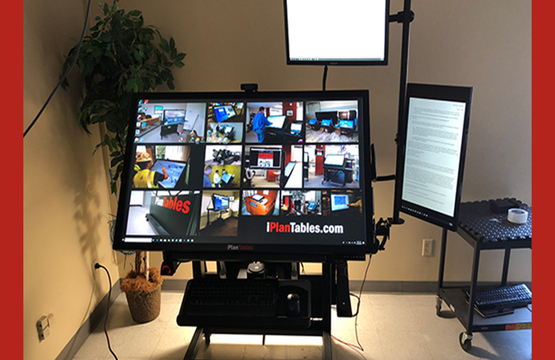 PCAP (Projected Capacitive Touch Screen) technology permits users to have a multi-touch experience on touch screen monitors, tablets and smartphones using a very light trace on a durable glass surface. The key feature of this technology is a multi-touch function for up to ten fingers by enabling signal control and touching the screen with the finger; the electrical current ratios change, allowing the computer to recognize touchpoints.
Applications of projected capacitive include:
Interactive Digital Signage
Kiosks
Industrial Control Panels
Monitors
How does P-CAP function?
Two perpendicular layers of conductive coatings from vertical and horizontal patterned tracks are underneath a glass top layer in projected capacitive touch screen sensors. In a glass screen, the mutual capacitance between the horizontal and vertical patterned traces varies in the presence of a finger. Therefore, the controller scans each horizontal and vertical grid cell with a high-frequency signal, identifying any changes in mutual capacitance between adjacent cells as touchpoints.
What is a P-CAP screen?
The P-CAP panel approach, for starters, uses a projected capacitive touch sensor that is directly bonded to the LCD.
The most delicate aspect is that the projective capacitive sensors do not require bonding to the LCD TFT panel in a cleanroom or a third party. Instead, we provide a fully assembled PCAP touch screen with a cost-effective and well-made LCD panel—an outstanding choice for capacitive touch panels.
The main attributes of P-CAP are:
Multiple touches are supported through projected capacitive, allowing for various complex inputs.
Because it has no moving parts, the projected capacitive has a reasonably long life.
The projected capacitive has a longer lifetime.
The sensor's sensitivity can be changed. The touch screen is managed over a glass cover or other cover plastic sheet if the sensitivity is high. These cover sheets provide additional sturdiness, chemical inertness, and design flexibility.
Projected capacitive can be manipulated with gloved fingers if the sensitivity is increased.
The optical property of a projected capacitive touch screen is outstanding.
Projected capacitive requires specialized technology to measure electrostatic capacitance and obtain exact locational information.
The optical property of a projected capacitive touch screen is outstanding.
A light touch is detected by projected capacitive. For detection, no pressure force is required.
Smartphones are a famous application of projected capacitive. In addition, personal devices such as a portable PC, mobile games, and portable audio players have all used projected capacitive technology.
Benefits:
If you use the right touch IC controller, you can work in all kinds of weather.
Resistant to liquids, dust, and other contaminants.
Sensitive to even the tiniest of touches.
Scratch-resistant and impact-resistant. Gesture/multi-touch functionality is supported.
Working with gloved hands is possible.
Excellent visual clarity
iPlanTables Large Touch screen Monitors Are Perfect for Industrial Applications
iPlanTables Touch screen monitors are becoming more widespread due to the transition from paper to digital electronic plan review. iPlanTables touch screen technology significantly impacts some key usability aspects, facilitating better coordination and efficient navigation. In addition, iPlanTables touch screen monitor workstations, such as our FM Hydra with up to five monitors or our Office Command Center with multiple monitors, help facilitate navigation with the simple use of your finger.
Follow us on Facebook