Touch Screen technology's utility and practicality are unquestionable at present. If you own a company, it is essential to incorporate touch screen devices into your workstations.. Smartphones, tablets, display panels, and infotainment units in cars have all utilized touch screens.
Companies are significantly aware of the benefits of touchcreen technology for customers and employees. At the same time, interactive displays are becoming more budget-friendly, more accessible, and more dependable, even in wet and outdoor locations.
Consumers aren't the only ones who utilize touch screen gadgets; many businesses do. Countless organizations now employ touchscreen tablets in their day-to-day operations, ranging from retail stores and restaurants to manufacturing corporations and financial services firms. As a result, you should consider introducing touchscreen devices into your workplace.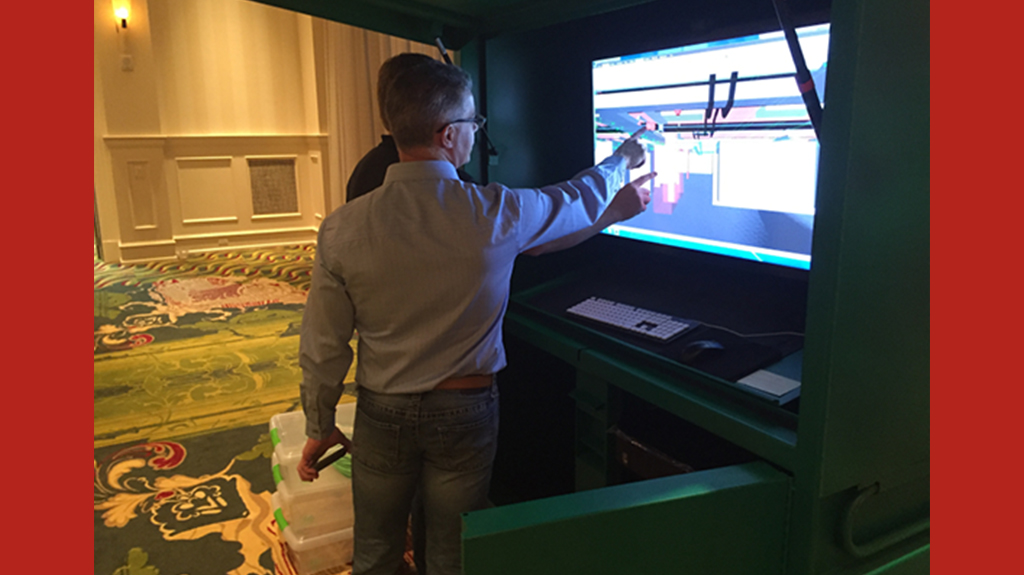 iPlanTables has a variety of touchscreen workstation from stationary to Sit-Stand desks, addressing the needs of all plan reviewers and businesses who use wide-format documents such as building and construction plans, spreadsheets, etc. Touchscreens increase a user's productivity to handle wide-format documents swiftly, accurately, and more comfortably.
Touch Screen Technology in a Workstation – Who Can Benefit From i

Plan

Tables Products?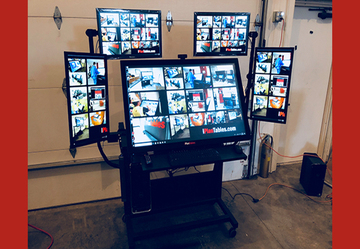 Universities
Designers
Estimators
Plan Rooms
BIM Coordinators
Project Managers
Hospitals
Schools
Maintenance
File Rooms
Real Estate
Training
Disaster Response/Relief efforts
Teams/Groups
Developers/Designers
Planning Programs
Some of the Advantages/Benefits are:
An easy-to-use interface
One of the most apparent advantages of touch screen technology is its simplicity. You interact with things by touching them, pointing where you want to go, and tapping on what you want to open. At iPlanTables, our products are intuitive, rapid, and accessible in today's world, where many users interact with the touch screen in their pocket.
Interactive & engaging
Touch screen technology can be exciting and participatory, transparent, and straightforward. It is significantly easier to use than a standard computer, and it is far more intuitive and exciting. Because iPlanTables are so interactive and fun to use, they can easily be used independently, or in collaboration with fellow team members.
Features of self-service
Self-service applications provide one of the most apparent returns on investment for touch screen initiatives. Selecting products, collecting information, and visualizing options may be done quickly and efficiently on a touch screen.
Make it more accessible
Accessibility for those with disabilities can be improved with touch screen technology. Zooming into monitor text and images, increasing the size of text and graphics, and having material read out loud are all options available to users with impaired vision. Similarly, users who have trouble using a mouse and keyboard may find a touch screen easier.
It's simple to clean and maintain
Touch screen monitors are easier to keep clean and sterile due to their flat bezel-free designs and water and dust sealed screens. This is critical in restaurants, hotels, hospitals, and other healthcare settings. This is also an important feature for dusty environments such as construction sites and in job site trailers.
Additional commands
Non-touchscreen devices typically have fewer instructions than touchscreen devices. Workers can squeeze the screen to zoom in or out of the display if a touchscreen device has multi-touch capabilities. Multi-touch technology supports a variety of instructions. Virtual keyboards, keypads, and other digital, touch-based input are all supported by touchscreen devices.
Longevity
Touchscreen gadgets often live much longer than devices that employ traditional input devices such as a keyboard and mouse. Some touchscreen gadgets can withstand hundreds of thousands of touches, allowing you to use them for years.
Increased productivity
After implementing touchscreen devices in your workplace, you may observe a boost in your company's productivity. They enable workers to accomplish tasks with ease and convenience, increasing productivity. As a business owner, you should consider employing touchscreen devices in your office because enhanced efficiency often leads to higher profitability.
Enhanced employee satisfaction
Touchscreen devices also lead to higher employee satisfaction. Employees prefer touchscreen devices over non-touchscreen devices. They are simple to use, familiar, and natural, as evidenced by the beneficial influence on employee satisfaction.
Extremely responsive
Touchscreen devices are highly responsive, activating touch commands even with light pressure inputs. Some touchscreen gadgets are more responsive than others, to be sure. For example, capacitive devices are the most responsive.
Saves space and paper
While traditional monitors generally require a keyboard and mouse, touchscreen monitors do not. As a result, they'll free up some space in your workplace and wherever they'll be included. If your office is presently overcrowded, you might not be able to use a conventional monitor. Since touchscreen monitors don't require a keyboard and mouse, you can use them in smaller spaces. iPlanTables help you to save paper with our touch screen technology.
Transform from Paper-Based Documents to i

Plan

Tables Touch Screen Technology at the Workstation and Become More Productive
At iPlanTables, touch screens have sophisticated designs incorporated into our different models, all designed for any industry using wide-format documents. iPlanTables identifies each organization's distinct goals when purchasing technology and attempt to understand those goals so that we can give exactly what our clients need. Touchscreens improve the human experience; touch is natural and instinctive-and customers that use iPlanTables provide feedback that it actually makes working with the documents enjoyable.
Convert Your Current Desk into an i

Plan

Tables Smart Table Touch Screen Workstation
iPlanTables helps to convert any existing flat work surface into a powerful iPlanTables Desktop Workstation, which is one of our best-selling products. Your existing desk becomes a monitor table with a touch screen.
4K Wide-Format Touchscreen Monitors in 43″ and 49″ sizes are available.
Electric Tilt from 45 to 90 degrees
Change your existing desk into a customized table with touch screen monitors by adding up to four 24-inch rotating side monitors.
External PC with i5 processor, 8GB RAM, 500GB hard drive, and 2GB video card
Webcam in High Definition
Battery Backup (UPS)
Converted Digital Touch Screen Table Desktop Commander Wireless Full-Size Keyboard & Mouse
Protector Against Surges
iPlanTables Stylus Kit with Microfiber Cloth and Cleaning Solution
Follow us on Facebook