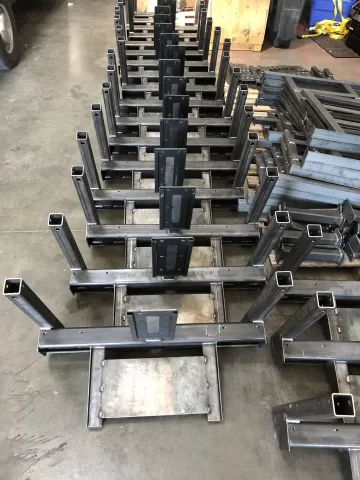 Standing Desk Workstations – iPlanTables Builds Their Own Stands In-house!
iPlanTables investigated 3rd party stands. They looked
good out of the box, but six months later became wobbly and unstable!
Introducing iPlanTables reliable standing touch screen desk workstation designed for long-lasting stability and durability. Experience a sturdy and secure setup that stands the test of time!
Please scroll down and check out our new V-Series, a complete turnkey workstation designed for any budget!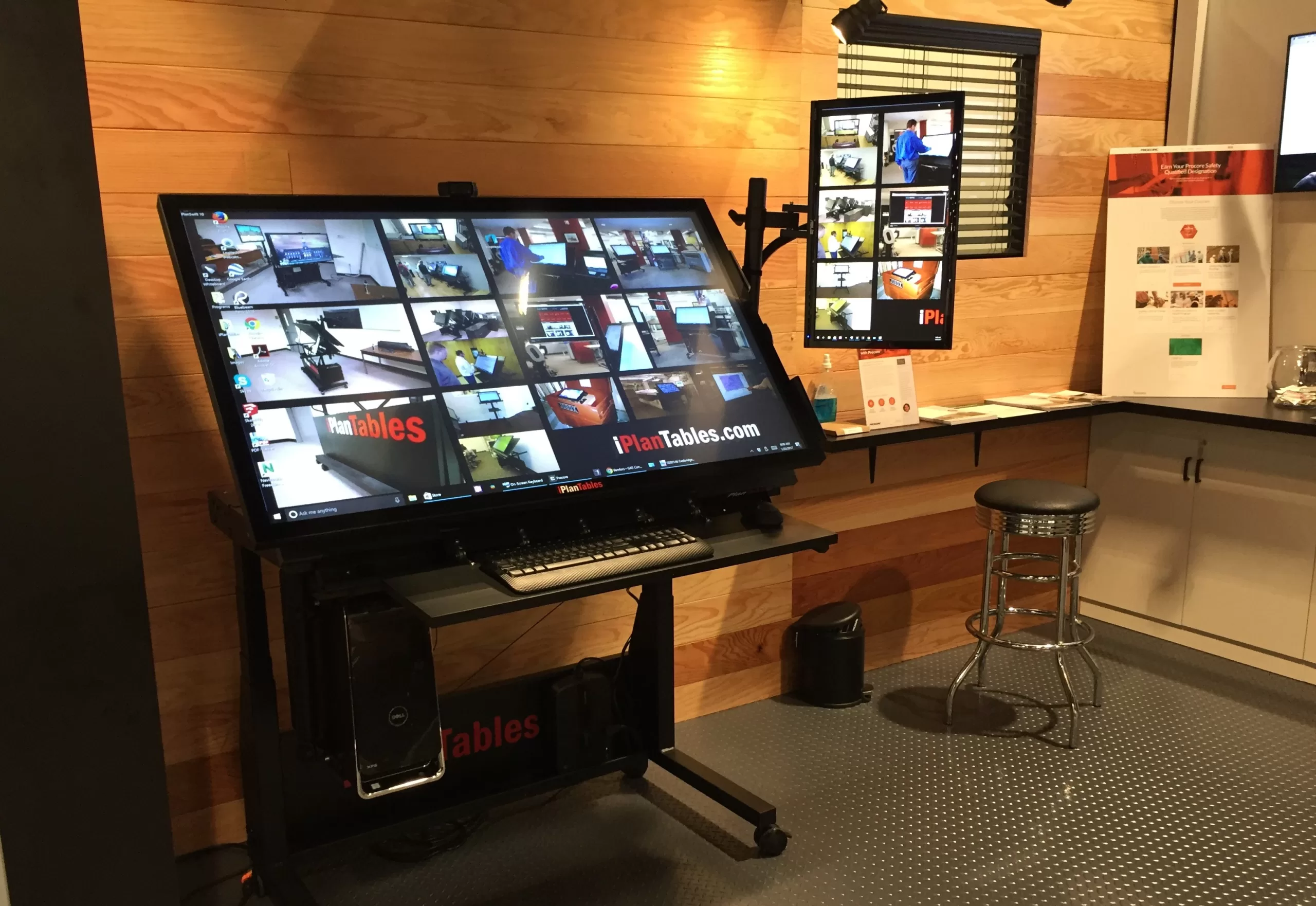 Revolutionizing Plan Reviews and Plan Management: iPlanTables Innovated and Changed the Way
We Manage Plans in 2010
---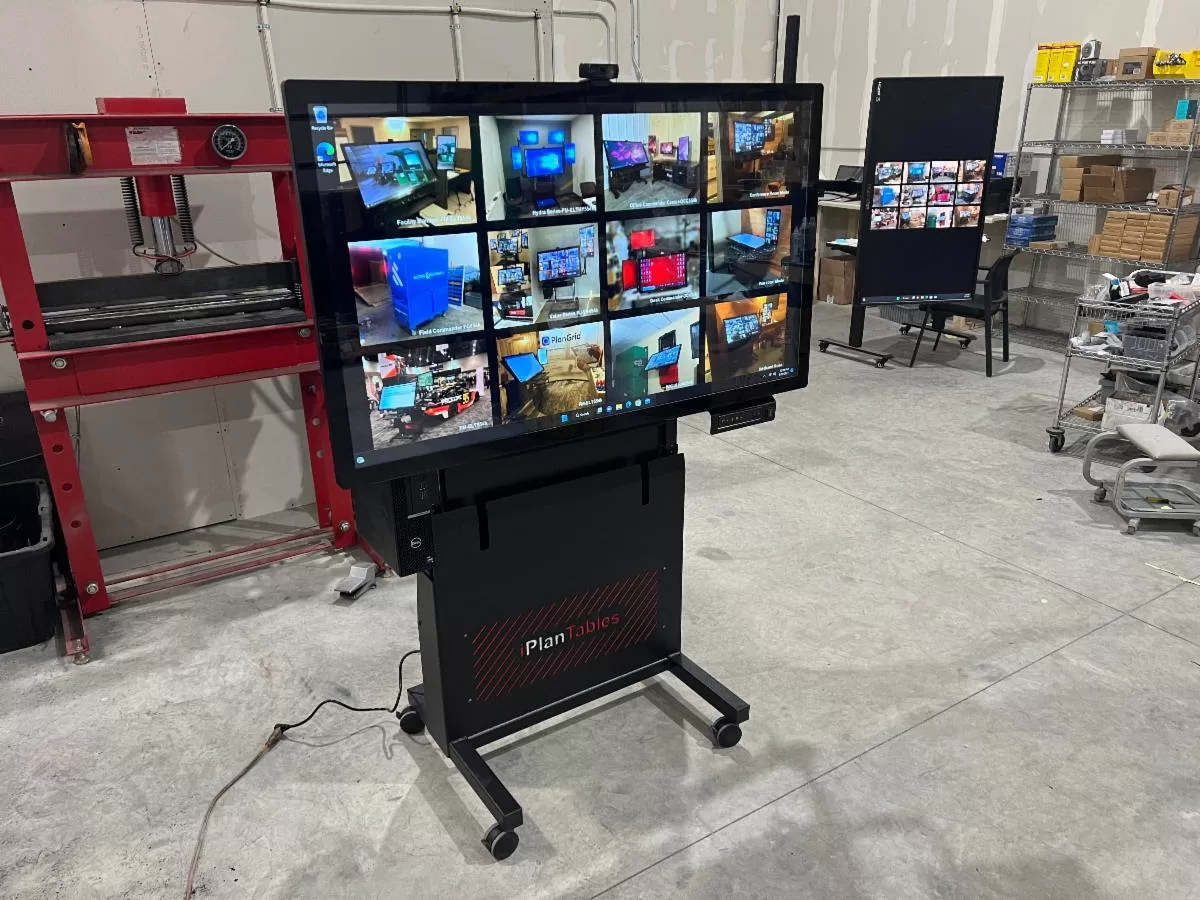 New Design!
Unlock Technology's Potential with Standing Desk Workstations: Optimize Your Space with iPlanTables V Series and Its Range of Touchscreen Sizes to Meet Any Budget! Lowest Price Turnkey Workstations in the industry! Standard with battery backups and webcams. Front mounted pc holder
---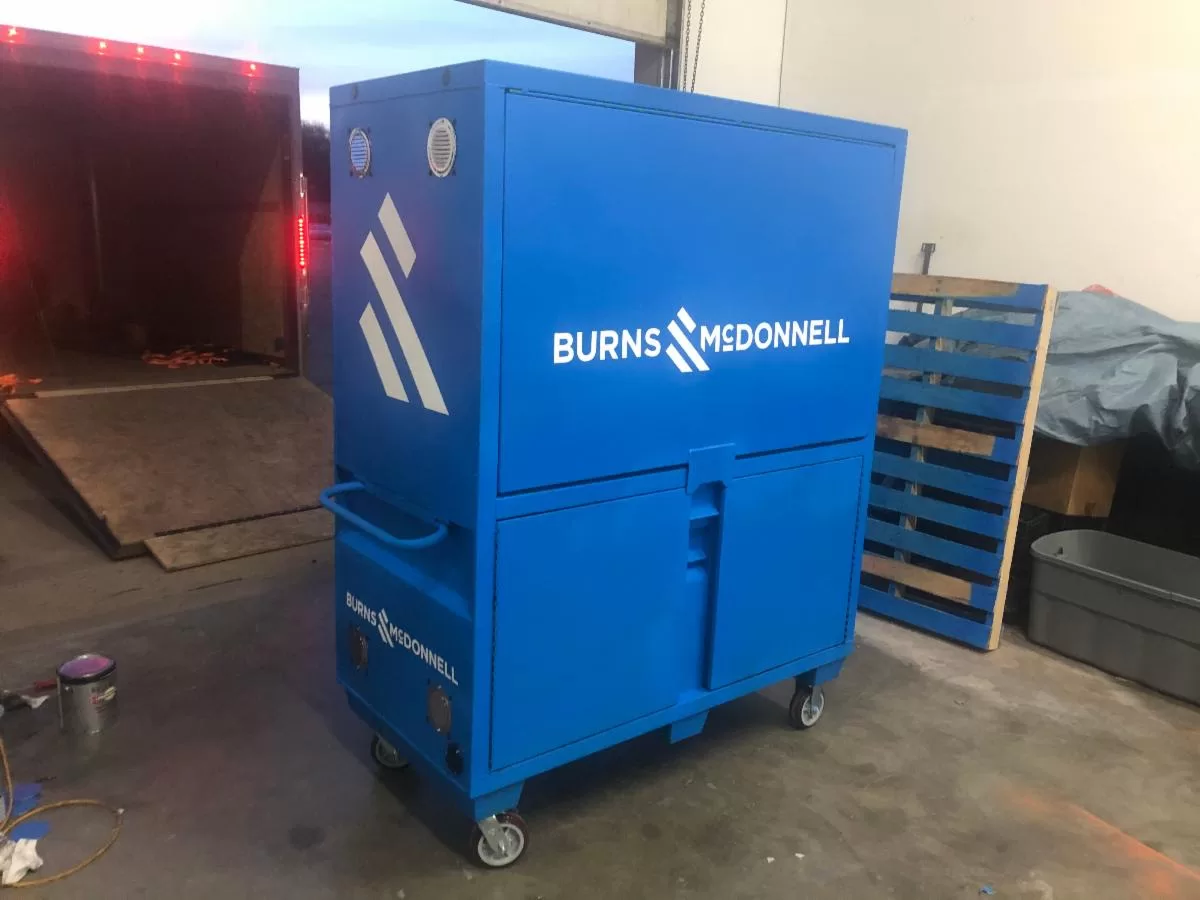 Changing the Way Business Works! iPlanTables Builds First Touchscreen Job Box with Ventilation Cooling
---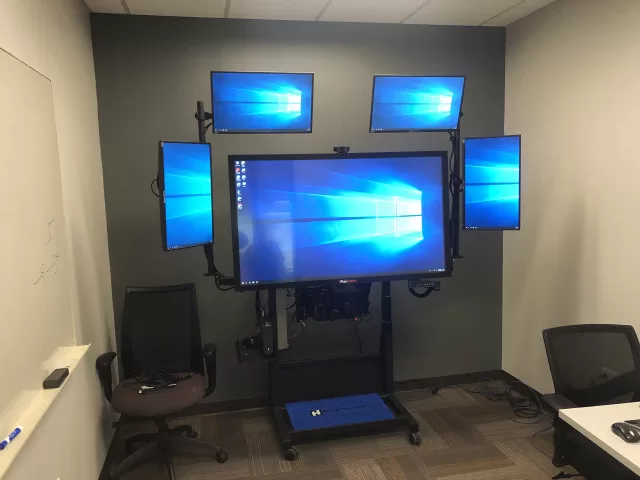 Release Your Creative Potential — iPlanTables Builds the First Hydra Multi-Monitor Touchscreen Workstation with 2, 3 or 4 Side Monitors!
---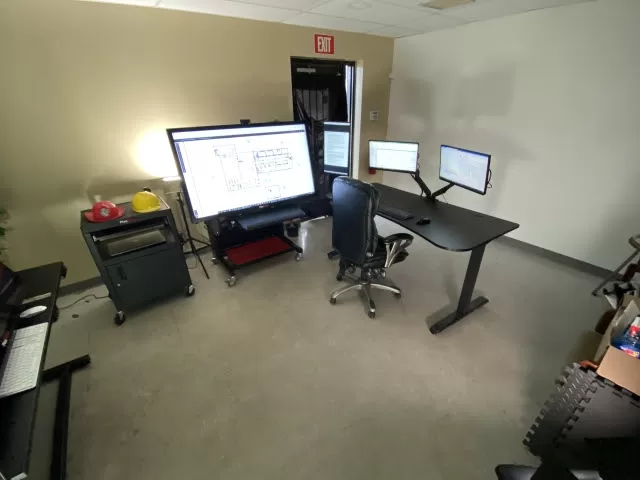 Unleash the Power: iPlanTables Builds the Only Dual Sit-Stand Desk Integrated Workstation to Transform your Workspace

---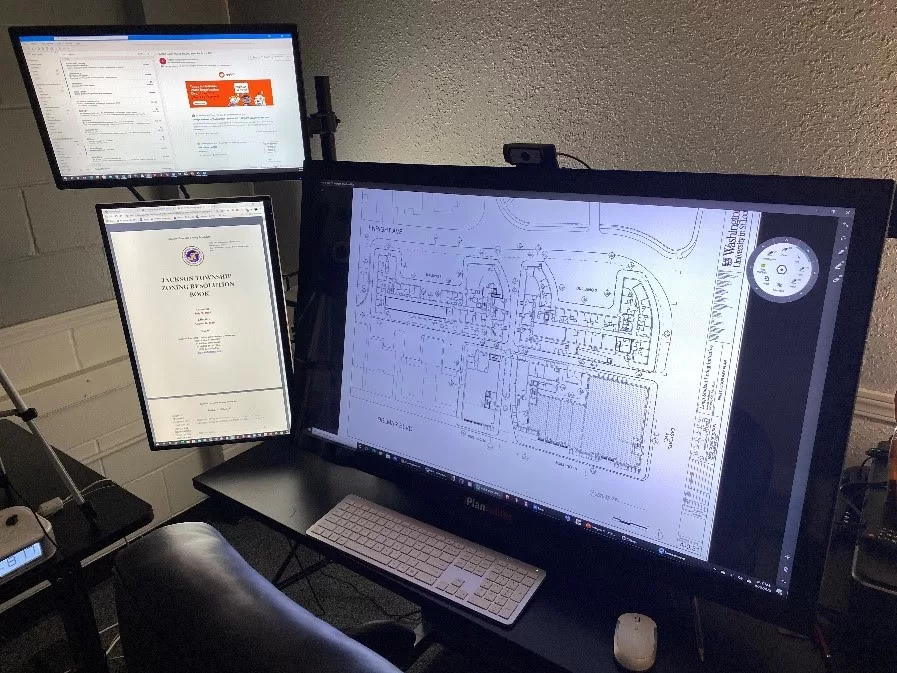 Experience Maximum Efficiency & Productivity: iPlanTables Builds the Only Electronic Desktop Workstation
with 45-90 Degree Tilt — Up to 5 Monitors for Uninterrupted Workflow!
---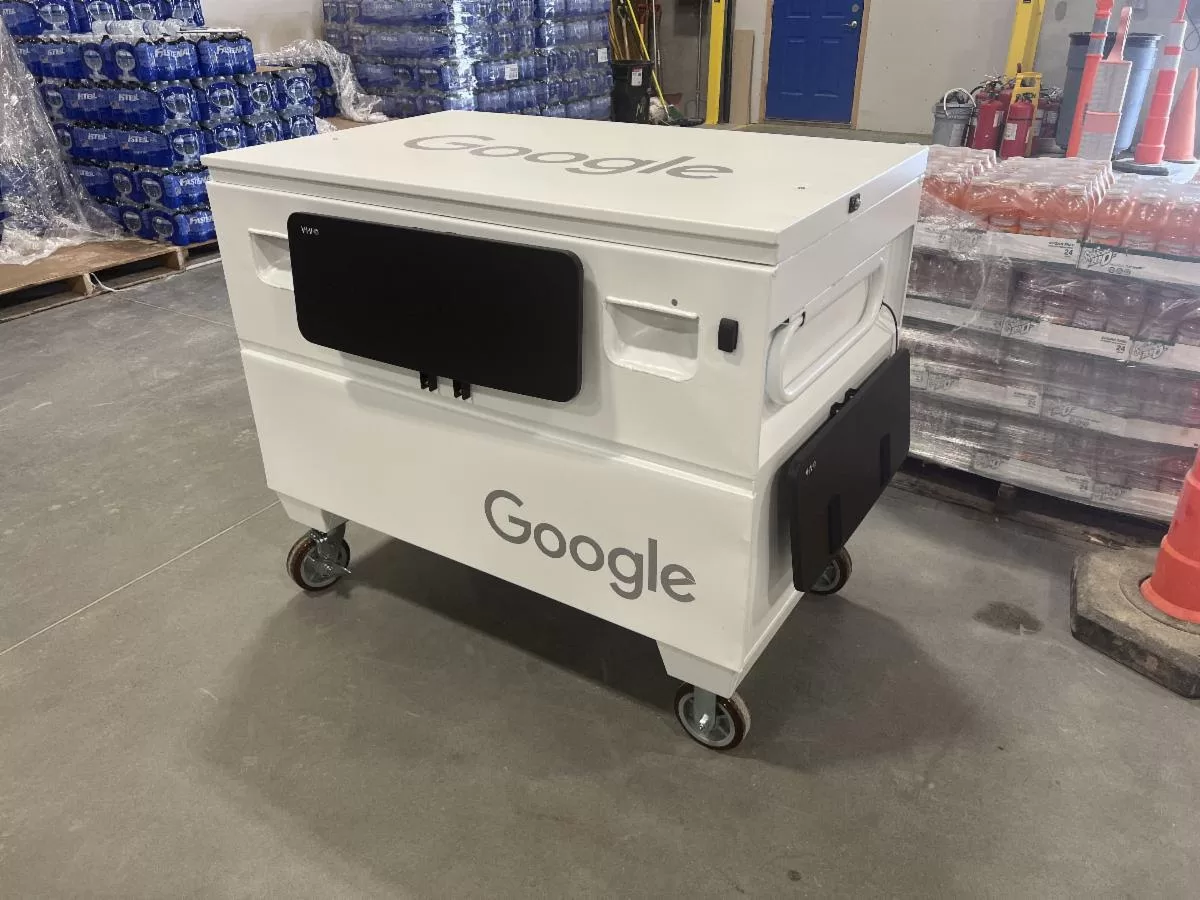 Another iPlanTables Innovation: Portable Job Commander — A Versatile All-in-One Mobile Touchscreen
Display Solution for Industrial Settings
---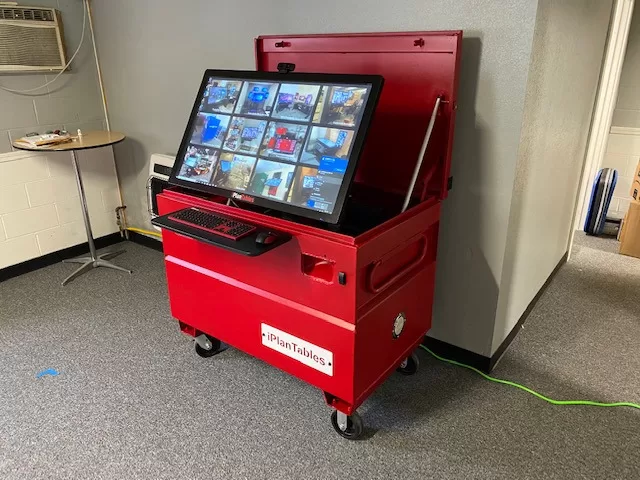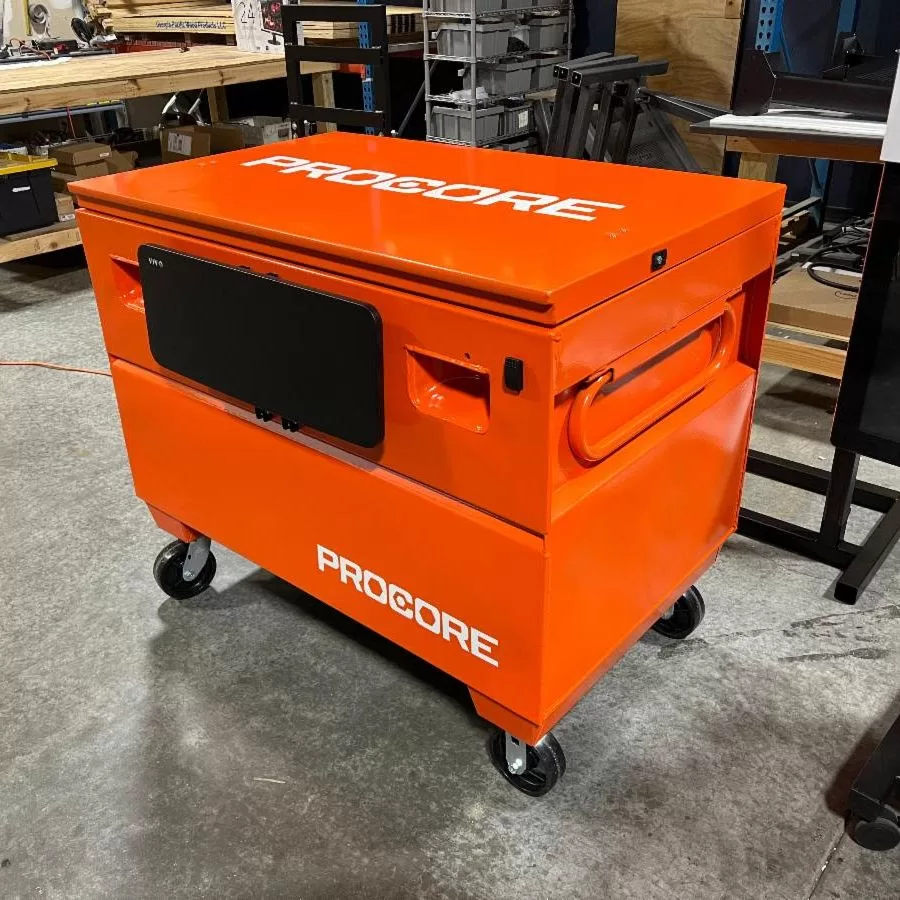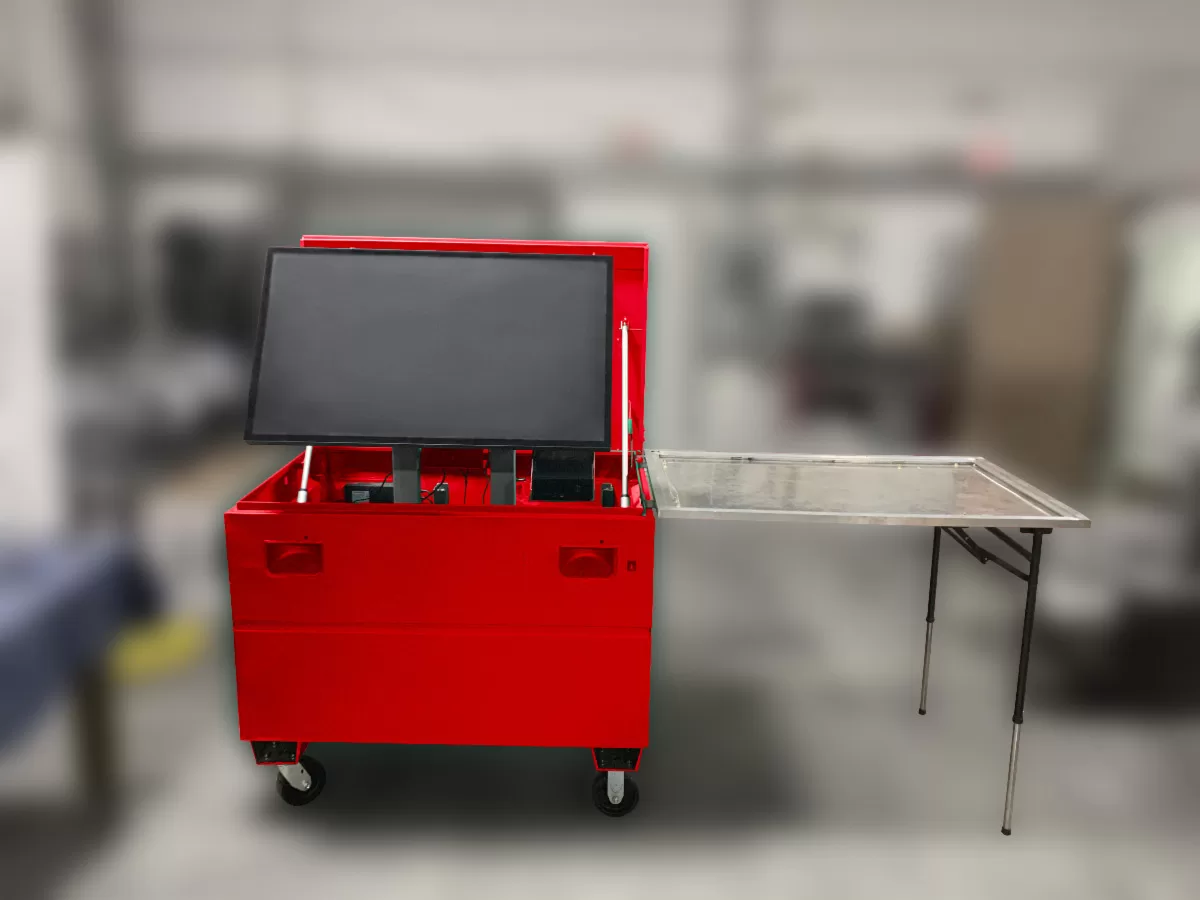 For Increased Efficiency, iPlanTables Builds Optional Backlit Side Table for Illuminated Workspace
---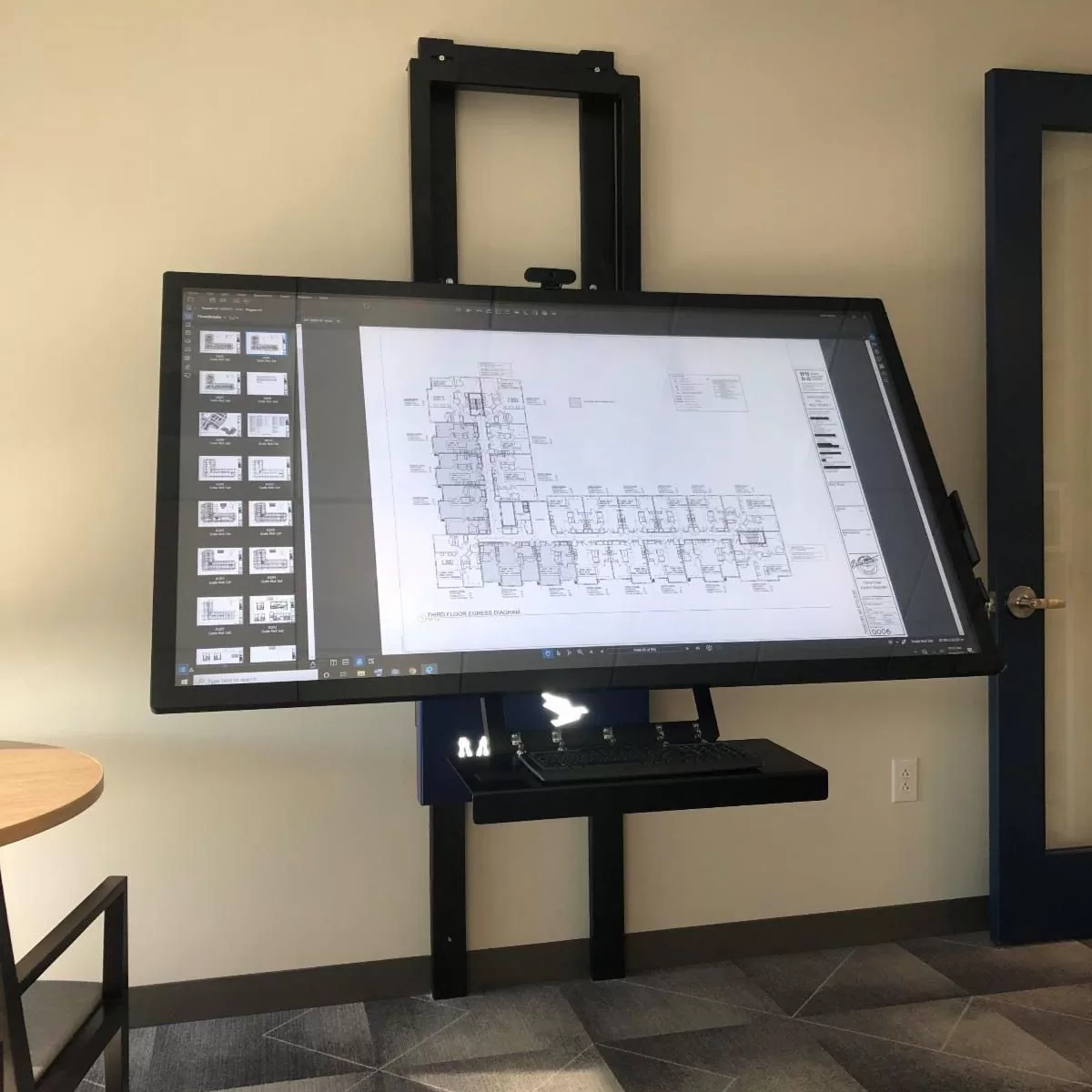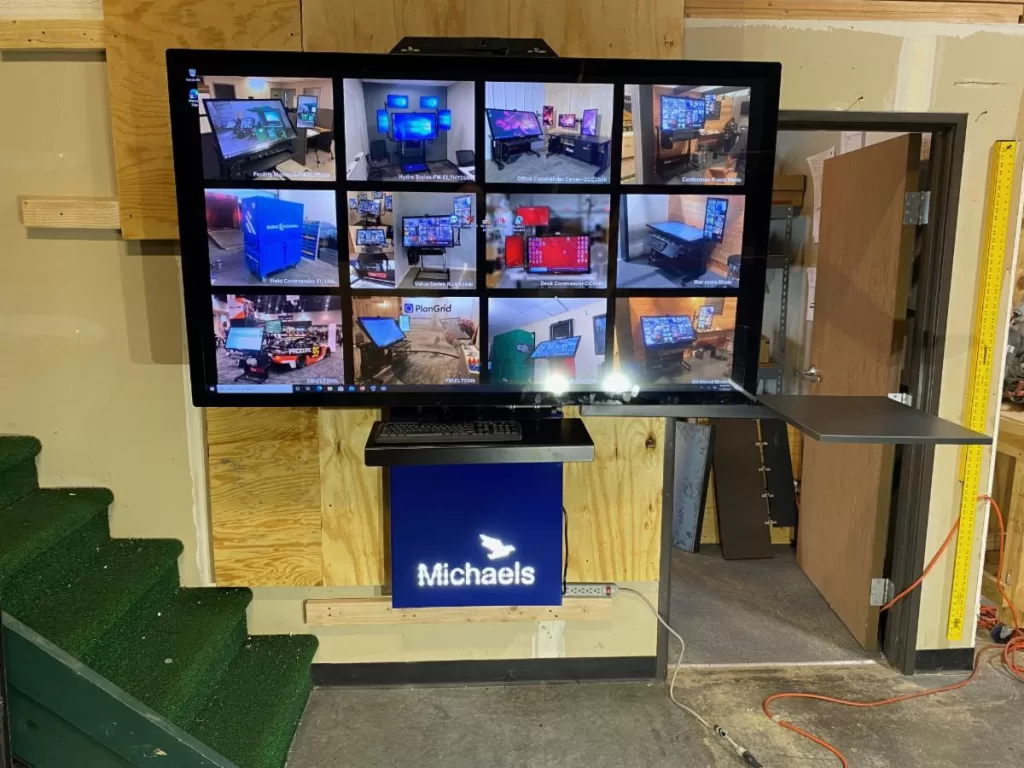 Elevate Your Team's Collaboration: iPlanTables Builds Industry's First and Only Electronic Lift and Tilt Wall Mount Workstation — Complete with Built-In PC!
---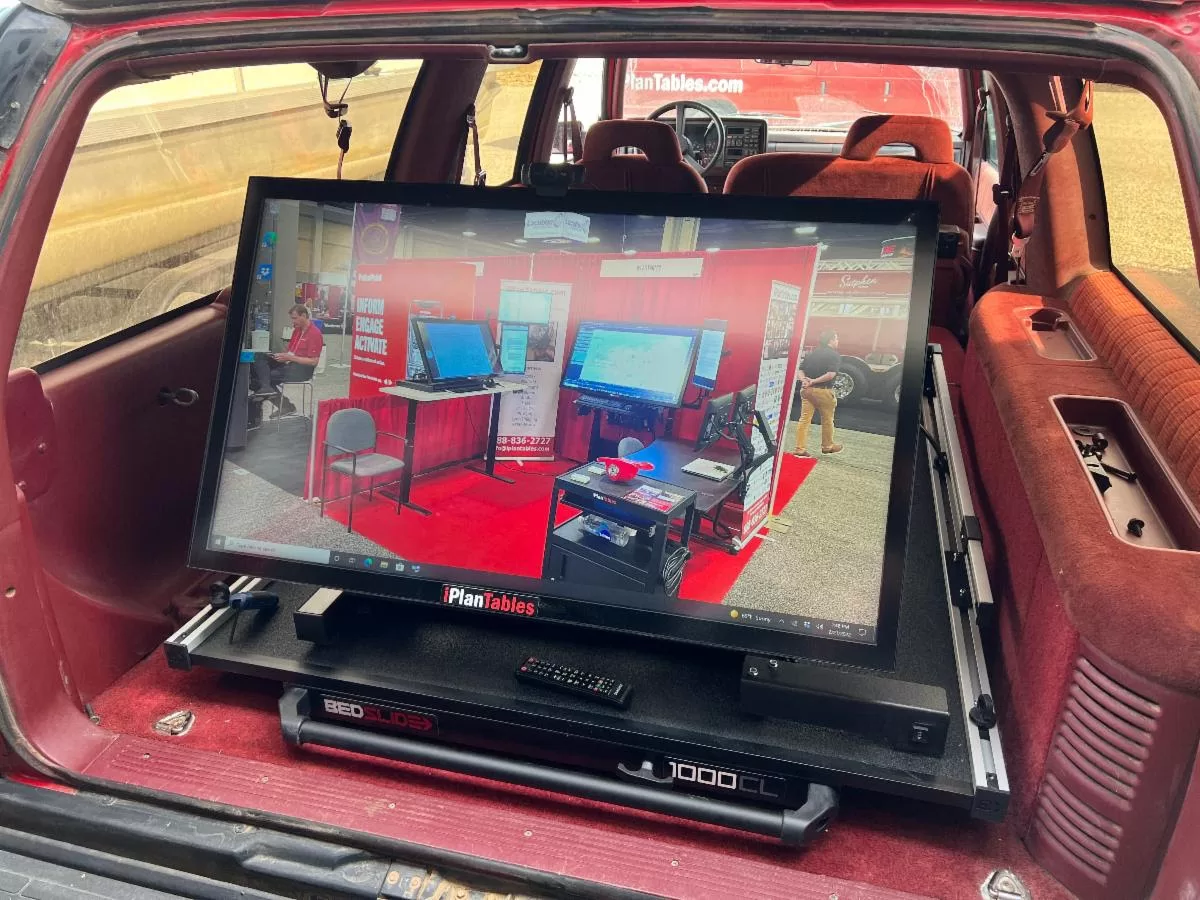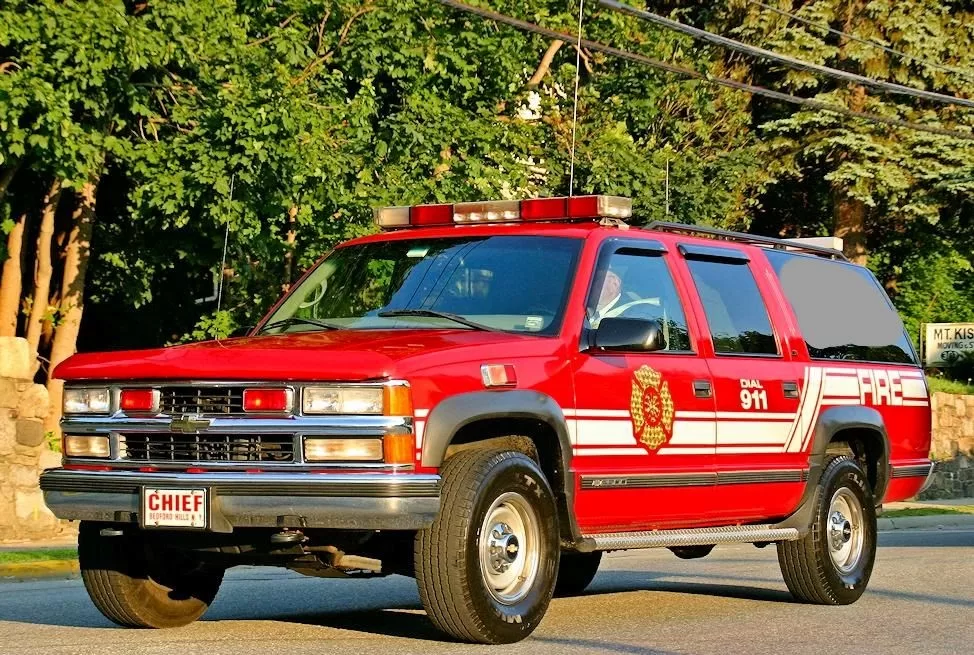 Revamp Your Mobile Command Center: iPlanTables Mobile Commander Replaces Small Monitors
with Large Touchscreens to Take the Power of Your Workstation on the Go!
iPlanTables is the only integrated manufacturer that builds its own stands and the only one made in the USA.
iPlanTables also partners with all major software's including Procore, Bluebeam, PlanGrid, ePlanReview, PlanSwift and in fact we work with any Windows or browser-based software.
Looking forward to talking soon about your current process and how we might be able to help you save time and money by streamlining into a digital workflow.
Follow us on Facebook