Architects, engineers, contractors, and construction subcontractors all have one thing in common: they all require accurate and efficient drafting tables to formalize their ideas and designs. If you are looking for a multi-functional drafting table that can take your design space to the next level, then you might want to check out the iPlanTables multitouch drafting table. iPlanTables is the premier manufacturer of high-tech and versatile electric lift and tilt drafting tables with large wide-format 49- or 55-inch 4k touchscreen monitors that provide intuitive design solutions. Let's delve into the iPlanTables multitouch drafting table and explore its features and functionalities.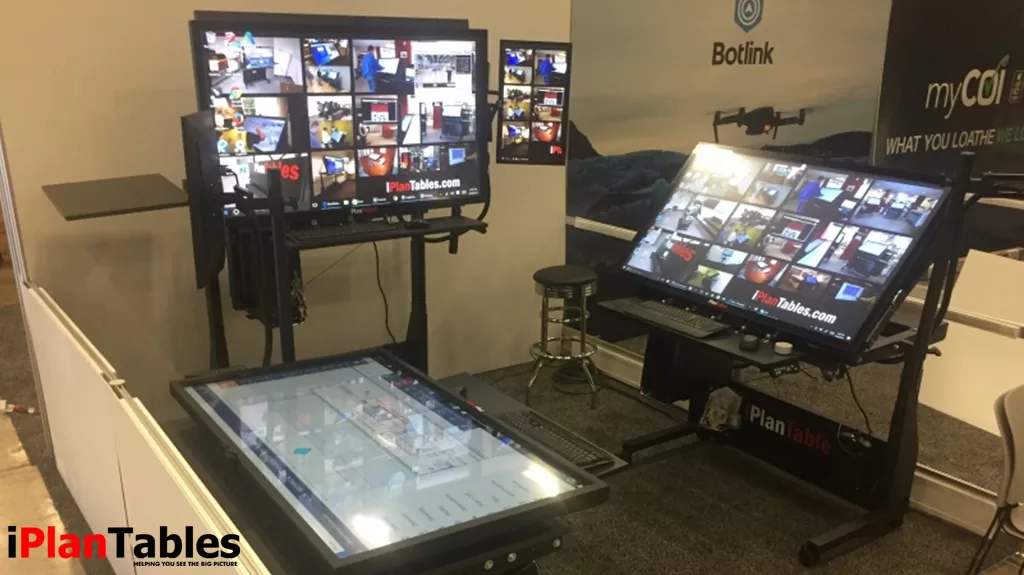 1. What is the iPlanTables multitouch drafting table?
The iPlanTables multitouch drafting table is a cutting-edge drafting table that incorporates a high-resolution touch screen large monitor with a 45-degree angled drafting surface provided by our electric lift and electric tilt technologies. The drafting surface is digital – allowing use of any Windows-based design or markup software you currently use.  Our large touchscreen monitor allows you to draw, mark up, measure, and annotate with ease. The iPlanTables drafting table comes in three sizes: 43-inch diagonal, 49-inch diagonal, and 55-inch diagonal.
2. Features and functionalities of the iPlanTables multitouch drafting table
The iPlanTables multitouch drafting table is loaded with features and functionalities that make your drafting work more productive and efficient. Some of these features include a stylus pen that is pressure-sensitive, which means that instead of your finger, you can use the stylus pen to design and draw on the digital plans and drawings. Other features include a built-in webcam, speakers, optional side monitors, articulating keyboard tray, and USB ports that allow you to connect all your external devices effortlessly.
3. Advantages of the iPlanTables multitouch drafting table
The iPlanTables multitouch drafting table offers several advantages over traditional drafting tables. For example, the multitouch drafting table reduces the need for multiple devices, allowing you to save valuable desk space. Additionally, with its touch screen capabilities, you don't need to reach for a keyboard or mouse – everything you need is right at your fingertips.
4. Who can benefit from the iPlanTables multitouch drafting table?
If you are an architect, engineer, contractor, or construction subcontractor looking for a more intuitive and efficient way of drafting and designing, then the iPlanTables is a perfect choice. The drafting table can be used for various projects ranging from designing buildings and structures to reviewing plan sheets for commercial or residential buildings to drafting custom cabinetry and furniture.
5. Why choose iPlanTables?
iPlanTables is a renowned manufacturer of high-tech electronic and digital drafting tables that utilize the latest advancements in technology. The company has a reputation for producing high-quality and reliable drafting tables that help architects, engineers, contractors, and construction subcontractors produce and review construction and planning documents.
Drafting and designing and reviewing require accuracy, and great attention to detail. The iPlanTables offers all that and more, making it a perfect investment for anyone in the architecture, engineering, and construction industries. Whether you are drafting a floor plan or making a mockup, the iPlanTables multitouch drafting table has everything you need to streamline your workflow and take your design space to the next level. Make the switch today and experience the benefits of the iPlanTables.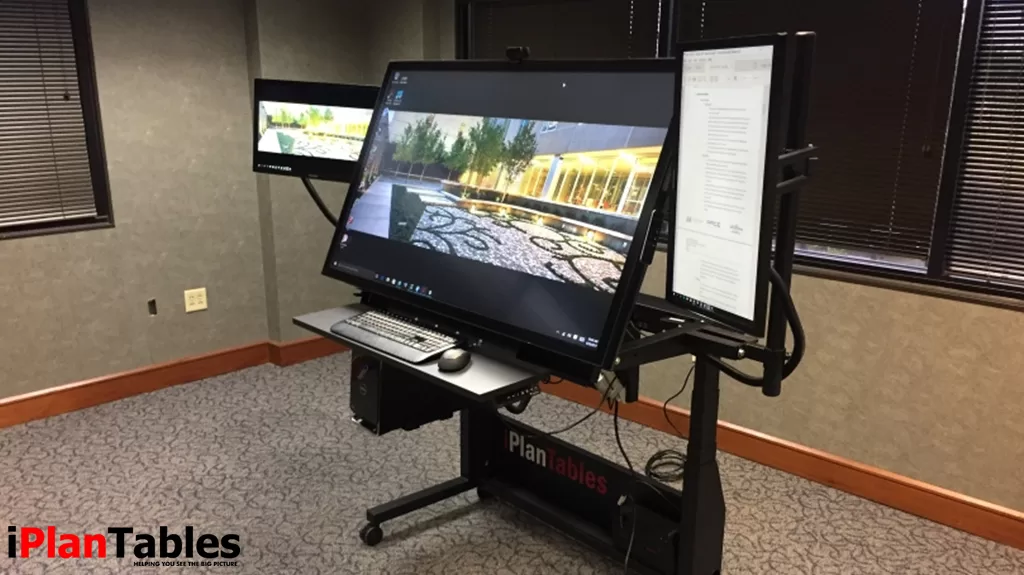 The Ultimate Solution for Plan Review and Construction Industry Professionals – iPlanTables Touchscreen Workstations
As a plan reviewer or construction industry professional, you need the best tools to ensure that your work is accurate and efficient. That's why iPlanTables has developed a line of touchscreen 4k workstations that are perfect for professionals like you.
Our workstations are equipped with multitouch technology, allowing you to interact with your work in new and innovative ways. You can use gestures such as pinch-to-zoom, swipe, and rotate to navigate through your plans and designs quickly and efficiently. This feature simplifies your work, saving you time and effort while ensuring that you can review and analyze your drawings with precision.
With our high-resolution monitors, you can view even the tiniest details with clarity, making it easier for you to identify and correct errors before they become costly mistakes. Our wide-format screens can display more of your designs at once, without compromising on quality, so you can work on multiple projects simultaneously.
One significant advantage of our drafting table touchscreen workstations is that they allow for easy collaboration. You can easily share your designs with colleagues and clients, using the touchscreen interface to highlight specific areas of interest or make modifications in real-time. This feature is especially useful in the construction industry, where communication and teamwork are critical to success.
In addition to their practical benefits, our workstations are also sleek and modern, adding a touch of sophistication and elegance to any workspace. You can adjust the workstation's height and angle to suit your needs, ensuring that you're comfortable while you work.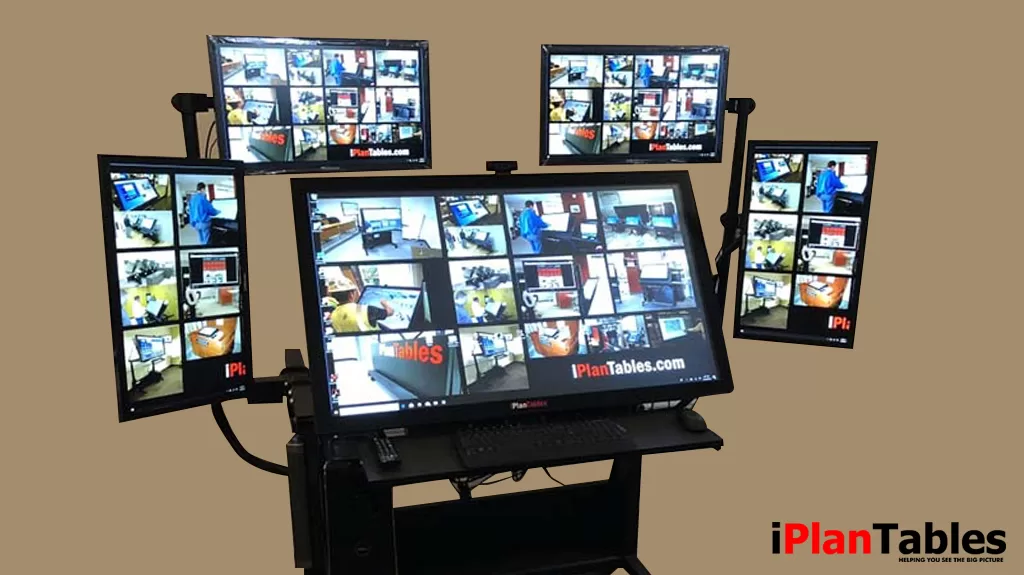 Investing in an iPlanTables workstation means investing in your productivity and success. Our workstations are designed to help you work more efficiently, accurately, and collaboratively, all while reducing eye strain and improving your overall health. By choosing iPlanTables, you're choosing the ultimate solution for plan review and construction industry professionals.
iPlanTables is the perfect solution for plan review and construction industry professionals. With our multitouch drafting table digital technology, high-resolution monitors, and easy collaboration features, you can work more efficiently and accurately while reducing eye strain and improving your overall health. So why settle for less? Check out iPlanTables.com today and discover how we can take your work to the next level.
Follow Us On Facebook