iPlanTables Smart Touch Screen Table: A Game-Changer for Modern Businesses and Collaborative Workspaces
In today's fast-paced business world, companies and collaborative workspaces face numerous challenges, including limited space, difficulty in coordinating work, and managing multiple tasks simultaneously. To overcome these obstacles, organizations are continually seeking innovative solutions that can streamline their operations and enhance productivity. iPlanTables Smart Touch Screen Table workstations, a cutting-edge product designed to revolutionize workspaces, offers the ultimate solution for modern businesses.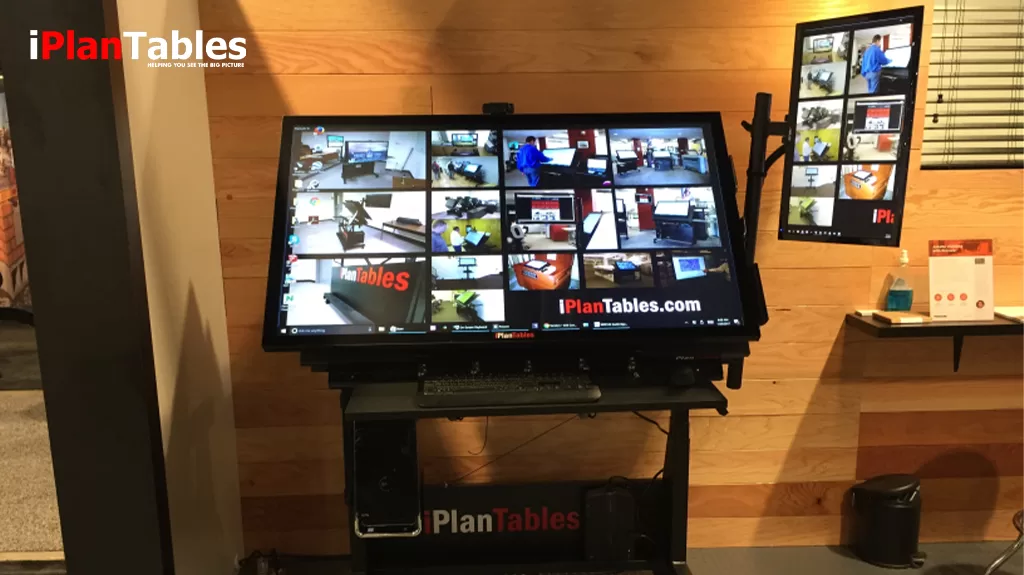 The Challenges Faced by Modern Workspaces
Limited Space: As businesses grow, workspaces often struggle to accommodate the expanding workforce, equipment, and resources required for smooth operations.
Difficulty in Coordinating Work: In a dynamic environment, coordinating tasks and projects among team members can be challenging, leading to miscommunications and inefficiencies.
Managing Multiple Tasks Simultaneously: With the increasing complexity of business processes, employees often find themselves juggling various tasks, which can result in decreased productivity and increased stress levels.
iPlanTables: Addressing Key Challenges with Customizable and Scalable Workstations
iPlanTables addresses these challenges by providing users with customizable and scalable smart touch screen table workstations that adapt to their specific needs. Its high-tech design, flexibility, and adaptability to different work settings make it an invaluable tool for modern businesses.
In today's world, businesses need to move towards digital solutions to keep up with the ever-changing technological landscape. Our iPlanTables Smart Touch Screen Table Workstation solution offers numerous benefits for any workplace.
Discover innovative top-notch workstations at iPlanTables! Our team takes pride in designing, developing, and manufacturing world-class workstations for several industries, from plan review tables to contractor and project manager workstations. We're passionate about what we do, and our touch screen workstations ensure you manage your information conveniently–eliminate piles of paper and sticky notes on your monitor. With iPlanTables workstations, you'll enjoy faster project communication and answers to your project questions in minutes, not days, so it's a win-win situation. Get your hands on the best workstation experience today.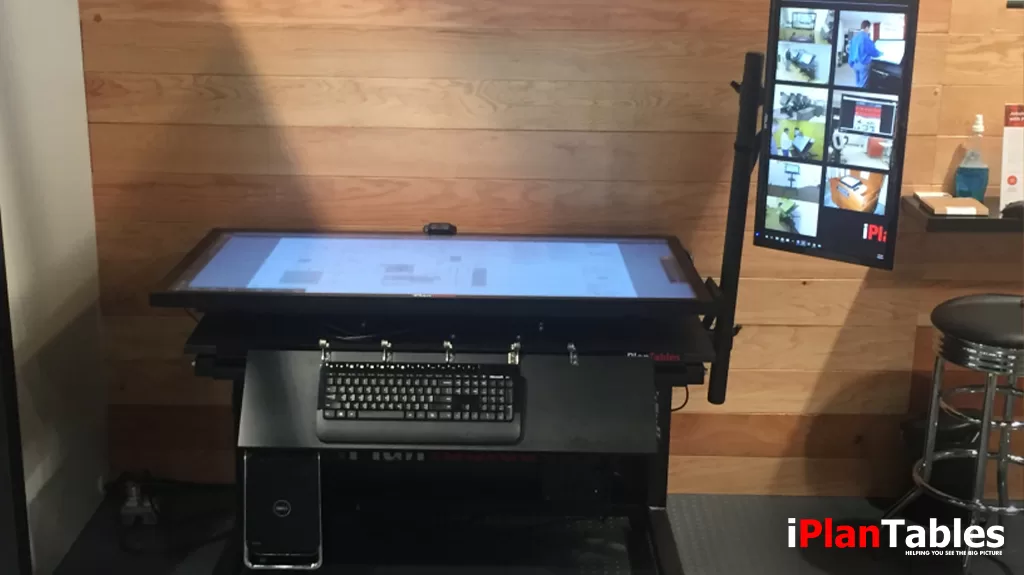 Discover the Advantages of iPlanTables Smart Touch Screen Table Workstations
Say goodbye to the hassles of paper-based workflows and hello to the convenience and efficiency of digital processes. Our iPlanTables Smart Touch Screen Table Workstations are perfect for viewing and marking construction plans, specs, spreadsheets, and images. Whether you need them on desktop computers, sit-stand workstations, conference rooms, or job trailers, our various models can cater to your needs. Embrace the future of workflow management with iPlanTables
The need for digitization is becoming increasingly apparent in the modern workplace. The traditional paper system is slow, inefficient, and prone to errors. It's time to make the switch to digital and eliminate paper processes.

Going digital with iPlanTables makes it easier for the whole team to work together seamlessly, whether they're in the office or working remotely. The platform allows for real-time collaboration,making it easy to share documents, make changes and updates, and communicate with colleagues, all with just a few clicks.

One major benefit of going digital with iPlanTables is that it saves time. By eliminating the need for physical documents and the process of sifting through them to find what you need, you can quickly and easily access files and work on them simultaneously. Plus, with iPlanTables, you can store and organize all your important files in one place, making it easier to find and access them later.
Another advantage of using iPlanTables is that it provides environmental and green solutions. By reducing the need for paper and printing, you can significantly decrease your carbon footprint and contribute to a more sustainable future for our planet.

Unleash the Full Potential of Your Business with iPlanTables Smart Touch Screen Table Workstations
The iPlanTables smart touch screen table workstation is touchscreen-based because humans find touchscreen use intuitive and can be twice as fast as a mouse.
The iPlanTables sit-stand desk offers a professional, flexible, and ergonomic solution to the challenges of today's workspace.
The iPlanTables workstation incorporates a multiple monitor advantage to aid information discernment, separating the wide-format document and using smaller monitors for other daily tasks.
Plotting and printing costs will be largely eliminated.
Document retrieval in minutes rather than hours.
Collaboration with others is more professional when you don't have to peer over a coworker's shoulder or try to share a tablet.
High-Tech Design: Equipped with advanced touch screen technology, iPlanTables allows users access to manage digital files, applications, and communications effortlessly – all within a single workspace.
Flexibility: iPlanTables offers customizable smart touch screen table workstations that cater to individual requirements, enabling businesses to optimize their workspaces for maximum efficiency.
Adaptability: The versatile design of iPlanTables makes it suitable for various work settings, from small offices to large collaborative spaces, ensuring seamless integration with existing infrastructure.
Ease of Use: With its user-friendly interface, iPlanTables simplifies complex tasks and processes, allowing employees to focus on their core responsibilities and enhance productivity.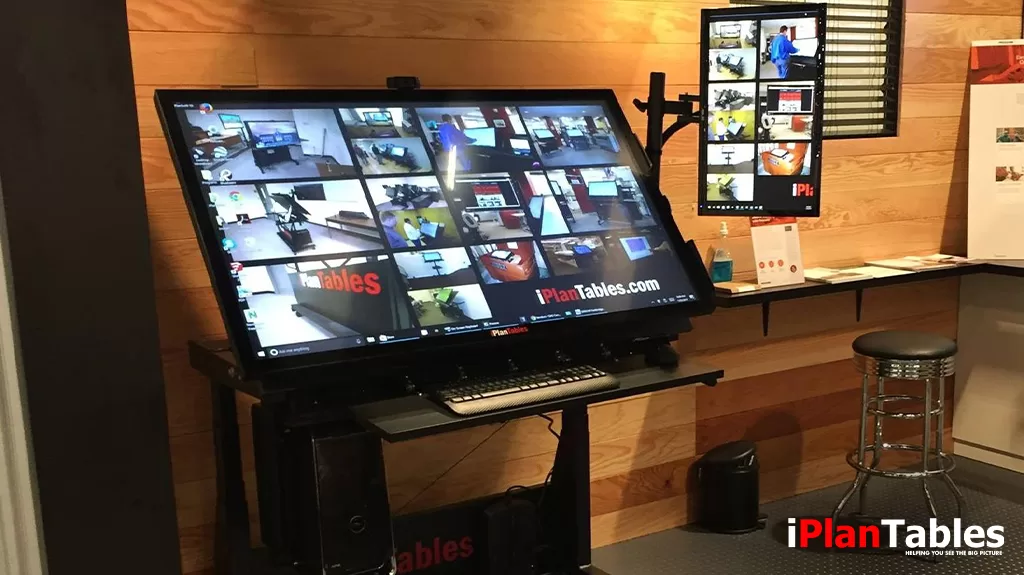 Revolutionize Your Workflow: The Power of iPlanTables Smart Touch Screen Table Workstations
iPlanTables Smart Touch Screen Table workstations are revolutionizing the industry with their innovative features. These touch screen workstations come with powerful separate PCs, side monitors standard on most models, up to four available, battery back-up, surge protector, webcam, articulating keyboard holder, full-size keyboard & mouse work surface, wide-format touchscreen in different sizes, rugged and durable field-tested design and a 79″ height to allow for training mode on select models. Additionally, they have multiple USB ports for connectivity; wireless/network connectivity options; user-friendly interface; compatible with multiple Windows software programs and formats; customizable options; and an extended warranty available.
Eliminating paper processes can lead to fewer errors due to manual data entry mistakes being eliminated as well as lower costs associated with printing materials and less time wasted searching for documents or manually entering data. iPlanTables touchscreen desk workstations provide businesses with an efficient way of going digital while also providing them with a reliable product that is built to last.

When it comes to features, the iPlanTables Smart Touch Screen Table Workstation is designed with the user in mind. Its intuitive touch screen interface allows for easy navigation and use. 
Moreover, this workstation is also equipped with an HD camera, microphone, and speakers, making video conferencing and collaboration with remote workers much easier and more efficient. And with its durable and sturdy design, the iPlanTables Smart Touch Screen Table Workstation is built to last, making it a worthwhile investment for any business.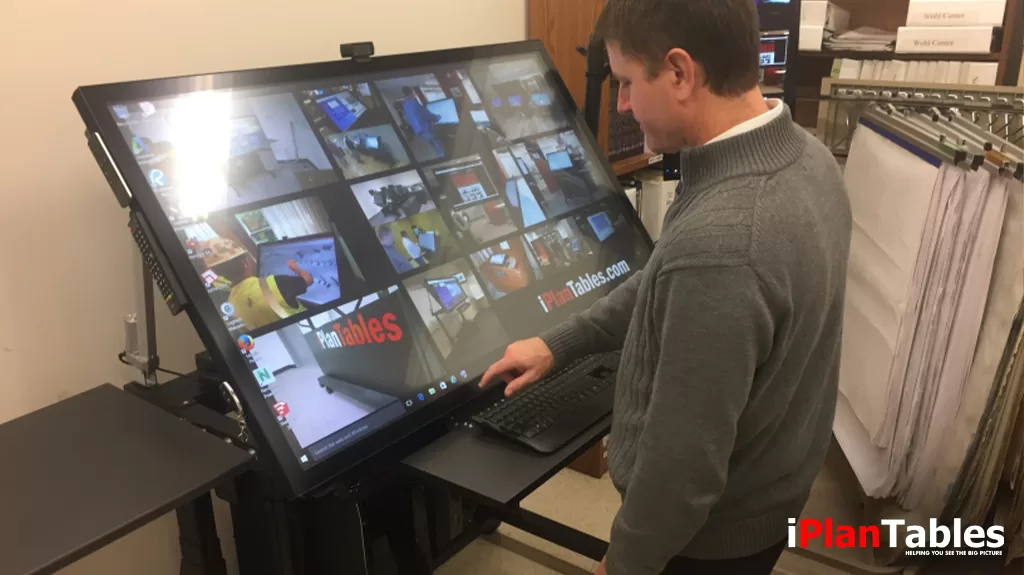 Success Stories: Testimonials from Satisfied Customers
Numerous businesses have successfully implemented iPlanTables in their workplaces, experiencing significant improvements in productivity and collaboration. These case studies and testimonials showcase the transformative impact of iPlanTables on modern workspaces:
Company A: After integrating iPlanTables into their workspace, Company A reported a 20% increase in overall productivity and a marked improvement in team communication and collaboration.
Company B: By adopting iPlanTables, Company B streamlined its project management processes, resulting in reduced project timelines and increased client satisfaction.
iPlanTables – A Game-Changer for Modern Workspaces
Going digital with iPlanTables is the ideal solution for any workplace looking to take their productivity and efficiency to the next level. It saves time, provides environmental solutions, stores documents seamlessly, and offers an array of features that make work easier for everyone.

iPlanTables is indeed a game-changer for modern businesses and collaborative workspaces. By providing customizable, scalable, and user-friendly workstations, iPlanTables enhances productivity, promotes collaboration, and facilitates an efficient and effective workflow. As a complete solution for the ever-evolving needs of contemporary work environments, iPlanTables is not just a premium smart touch screen table workstation but an indispensable asset for businesses seeking to excel in today's competitive landscape.
So why wait? Try out the iPlanTables Smart Touch Screen Table Workstation for yourself and streamline your workflow today!
Follow us on Facebook.