When the pandemic hit, and during its continued aftermath, iPlanTables noticed a dynamic shift in how our clients viewed paper in their workplace. They wanted to stop touching the paper. They began reviewing how many times a printed plan sheet was touched, from the time one of their customers or residents brought in a paper set of plans to processing that paper through their plan review system.
Plan Review Process Before the Pandemic
People liked paper because it was the most acceptable way to look at construction plans and specs. Many printed in-house on 11×17 copy paper, or had their local reprographics company print on wide-format paper. Rolls of paper plan sets stacked up in storage rooms. Half-size prints challenging to read. if you don't like viewing half-size documents, why would you want to use half-size monitors?
After the pandemic, when many employees were forced to work from limited space and their homes, working on paper documents became more difficult. Hours were changed. Those who originally dropped off paper plan sets at their local city or county municipality for plan review were not allowed to bring them in. The pandemic forced process change – moving from paper plan review to digital plan review.
We are adjusting to the new normal after the pandemic. Changing processes to "go digital" and remove the paper. It is not easy, but our world is fast pacing towards digitalization.
With i

Plan

Tables Workstations…
You can view your construction plan drawings on an iPlanTables wide-format 4K touch screen monitor. Flip a side monitor to portrait mode to view building code or spec sheets or emails right alongside. No need to unroll paper sets of plans, flip the pages. Instead, just ask for a digital file from your customer or resident.
We refocused the plan sheet as the holder of the intelligence in a project. With an iPlanTables workstation, you will see the Big Picture…AND the small details…of every plan sheet.
Stop squinting at small monitors!
Stop using small, error-prone displays or, even worse, paper plans that have been touched by many people.
Allow iPlanTables to help you create a wide-format workstation solution "better than paper."
Check out our models
Our Models with Over 200 Configurations: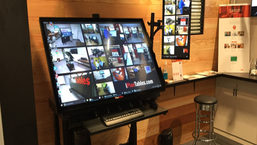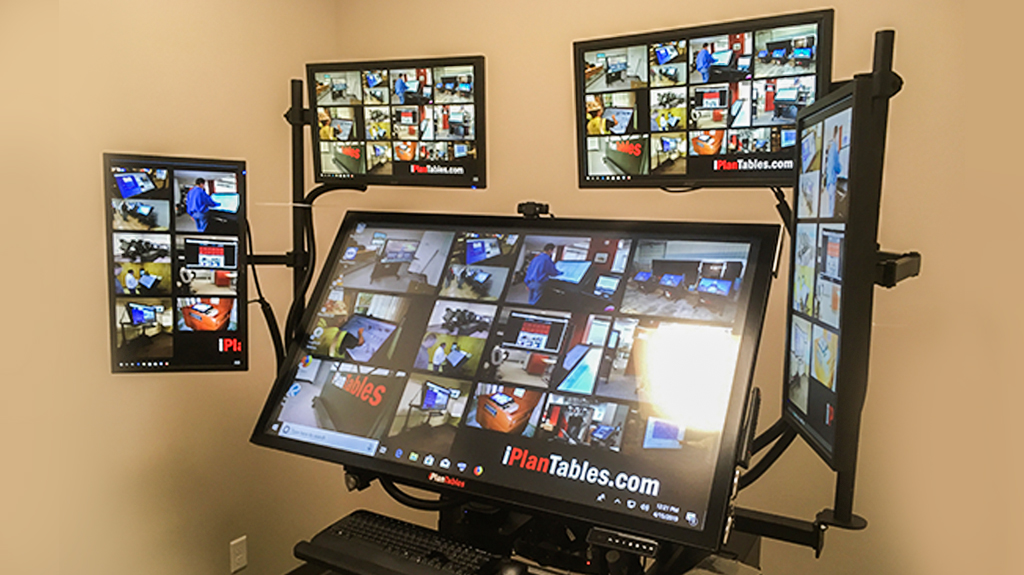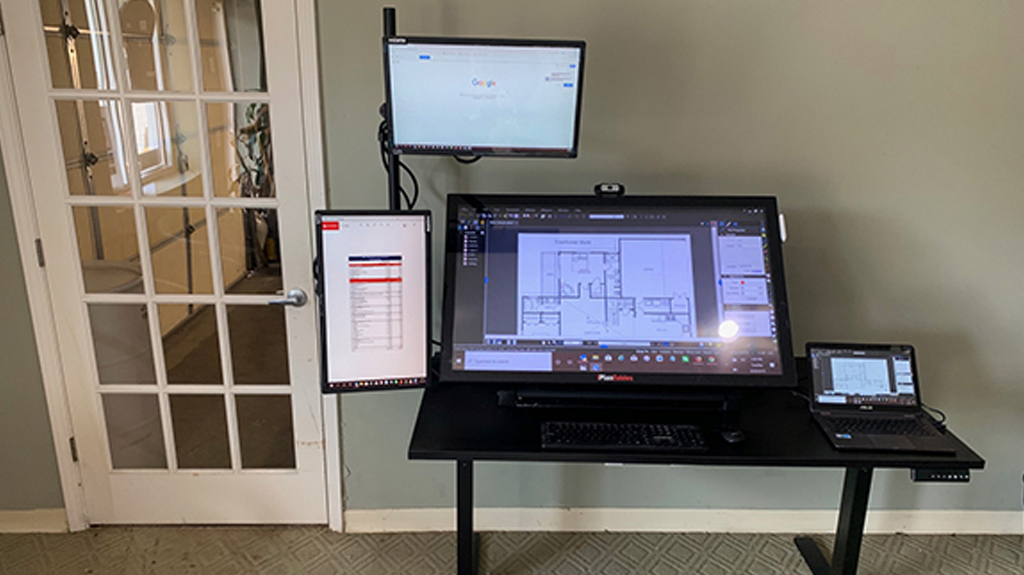 Follow us on Facebook