We understand that in the world of plan review tables, there is a lot of confusion. However, plan review tables may look the same in pictures, but upon closer examination are far from equal. iPlanTables is here to provide clarity and help you make an informed decision.
At iPlanTables, we don't just sell plan review tables – we deliver a superior workstation experience.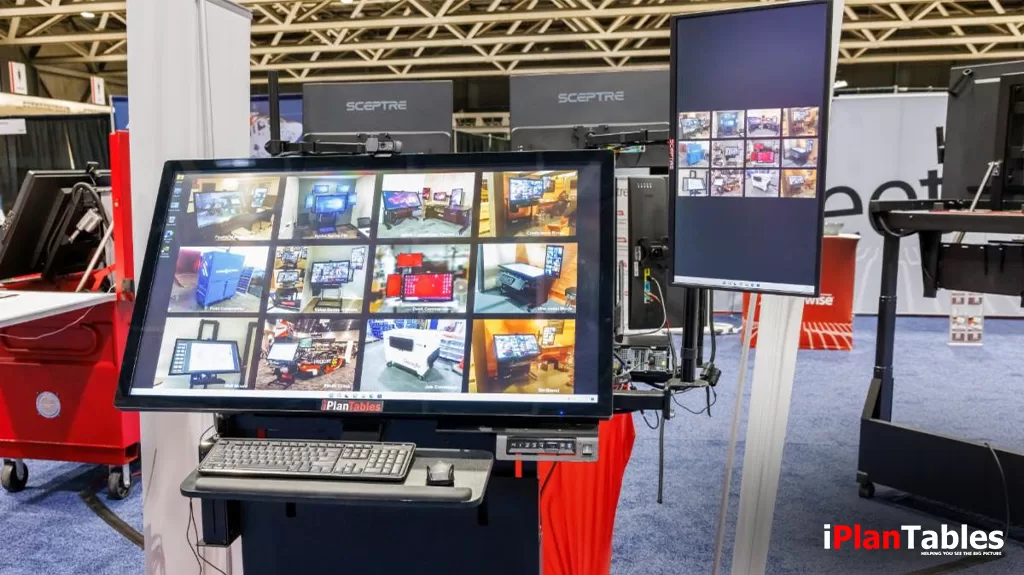 ---
iPlanTables noticed a trend of other companies attempting to emulate our success.
While imitation may be the sincerest form of flattery, we believe in originality, innovation, and authenticity.
One of the most crucial lessons we learned in the past fourteen years is the importance of treating our customers fairly. We believe in transparent and honest practices. We avoid using confusing tactics or misleading techniques to manipulate customers during their search for information.
Unfortunately, there are instances where others attempt to hijack our brand name to confuse people and direct them to their own site.
Why? Because they have not built the goodwill and reputation we have built over the years.
We're proud of what we've built at iPlanTables. We innovated this space 14 years ago and are committed to maintaining the integrity of our brand. Our focus remains on delivering exceptional products and unparalleled customer service
Why Choose iPlanTables?
Intuitive Touchscreen Technology: Our tables come with an easy-to-use touchscreen interface, ensuring a seamless user experience.
Superior Brightness: With 700 Nits of brightness, our screens offer crystal clear display even in the brightest conditions.
Palm Rejection & Active Stylus: Our technology recognizes the difference between intentional stylus input and unintentional palm contact, preventing any unwanted marks.
Our PC – Your PC, Your Choice: We offer the flexibility to let us provide the PC or integrate your own PC into our system. You choose what works best for you. We can configure any PC to your system.
Ergonomic Design: Our tables boast electric lift and tilt features, providing optimal comfort for long working hours.
Built-In Web Camera: Stay connected with a built-in web camera designed for seamless virtual collaborations.
Extended Warranty: Enjoy peace of mind with our 2-3 year warranty (depending on model), demonstrating our commitment to quality and service.
Customization: Tailor your workstation to your needs. Whether it's attaching multiple side monitors (up to 4) or choosing the make and model of your PC, we've got you covered. Add heavy-duty casters, job-site casters, or rubber casters — tell us what you need!
Cross-Platform Compatibility: Our tables support casting from Apple, Microsoft, and Android devices, ensuring seamless integration with your existing tech ecosystem.
We're Not Just Hardware: We don't just sell equipment — we also provide hours of jump-start training for those who are inexperienced or for veterans who have not used all of the sophisticated software tools.
Nationwide Fleet Job Box Management: Customizing, corporate branding, deployment, reconditioning, and redeployment all from our warehouse.
Industry Expertise: With over a decade of manufacturing experience and half a century in the industry, our expertise is unrivaled. We're not just another company; we're leaders and pioneers.
The V Series – a Complete Turnkey Workstation from $8500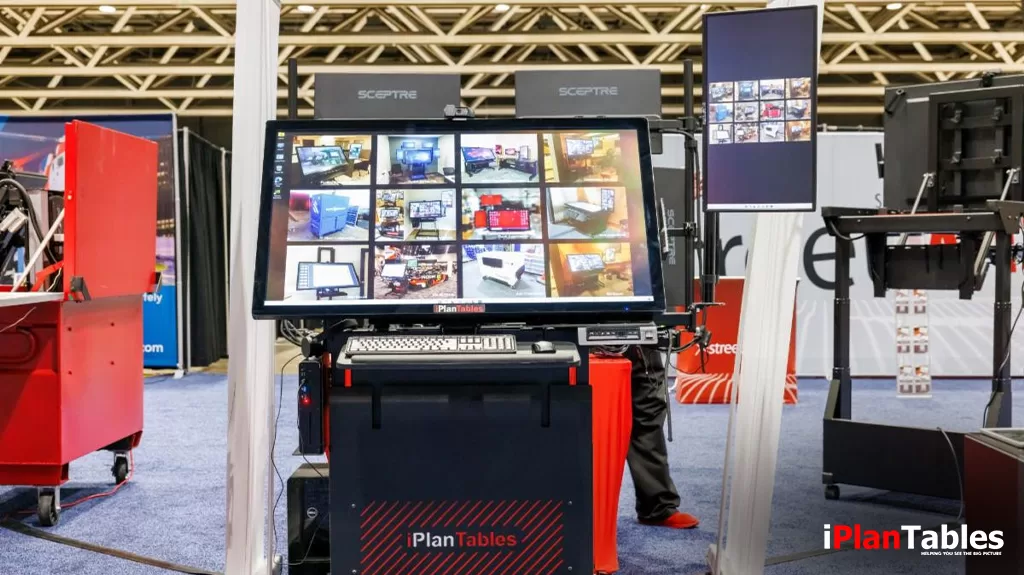 Standard 2 monitors
Battery backup-surge protector
i7 PC-included. Configurable or use your own!
External front mounted PC holder
4k PCAP touchscreen
iPT Active Stylus
Palm Rejection
Wireless keyboard and mouse
43″- 49″- 55″
Fully articulating eCart allowing for Sit-Stand-Conference room modes

Choosing us means not only getting the best workstation in the market but also ensuring your investment is protected by offering a budget-based price on our V-Series model. Our commitment to high-quality products, exceptional customer service, and unbeatable prices sets us apart from the competition. We don't just meet standards; we set them.
Register for a webinar and win an iPad Pro!
The V Series – Built in-house by iPlanTables in the USA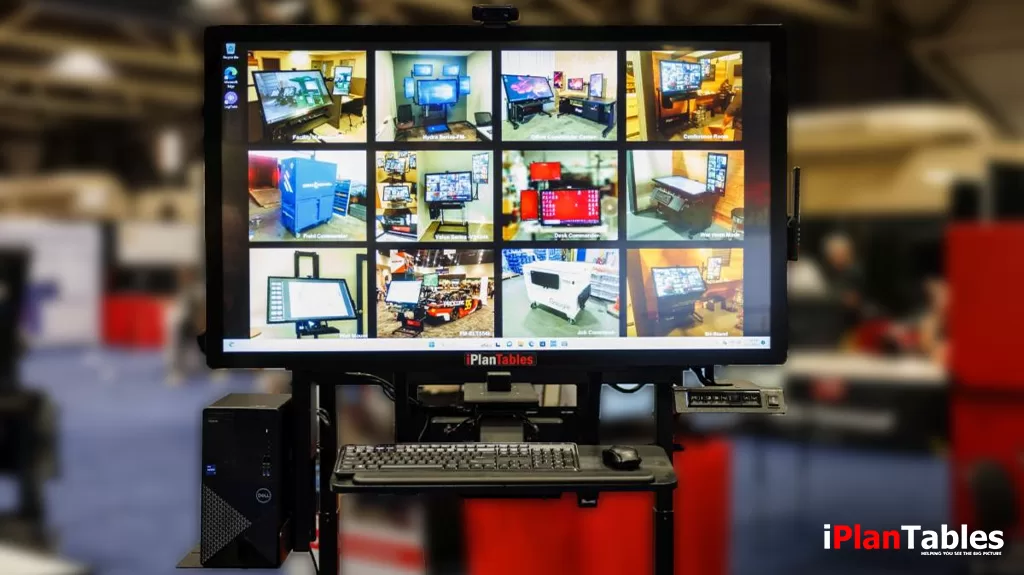 ---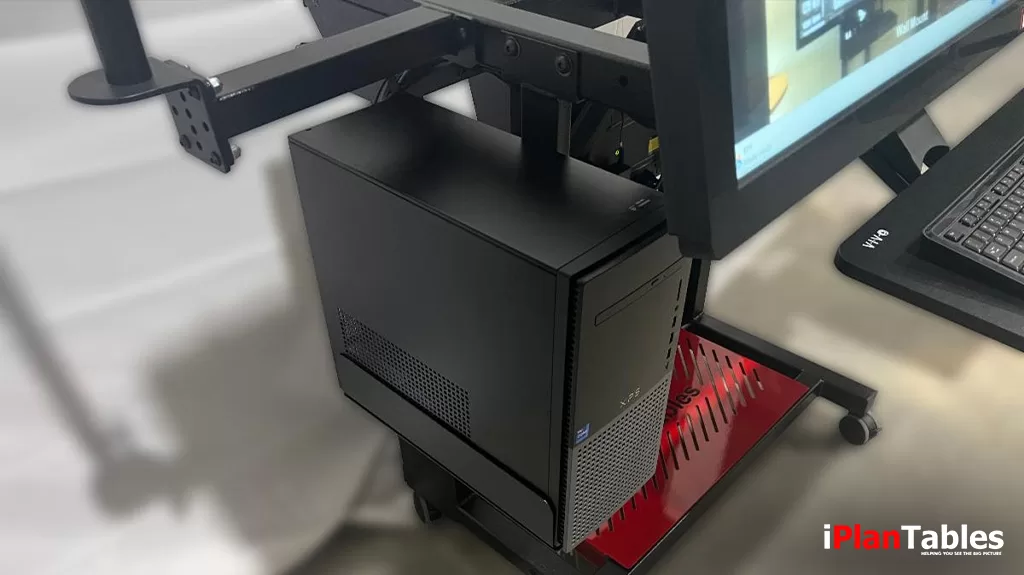 ---
UPS battery backup and Surge Protector standard on all iPlanTables!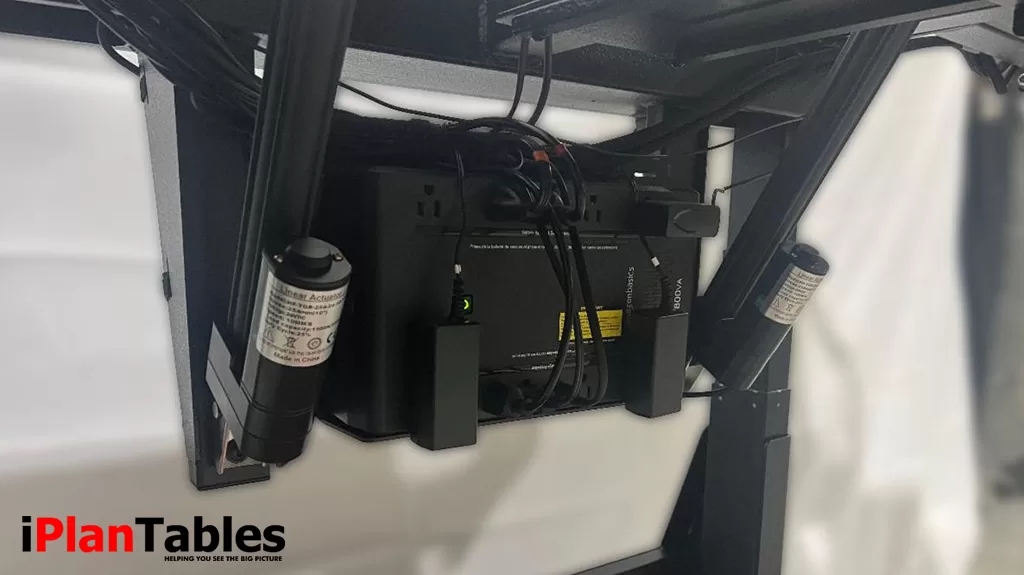 ---
Need a Printer? iPlanTables can add that too!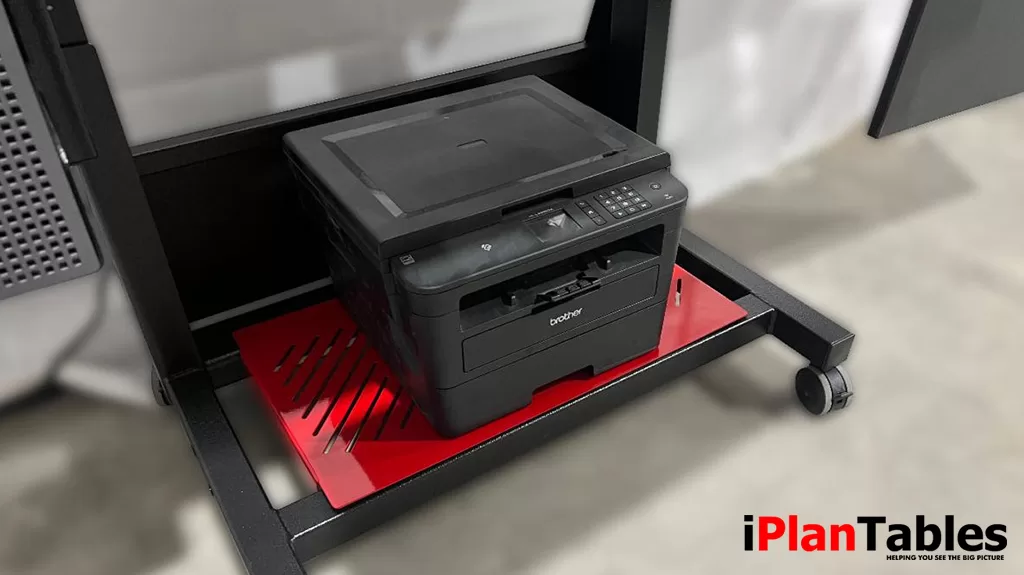 ---
Webcams have been on every iPlanTables workstation since 2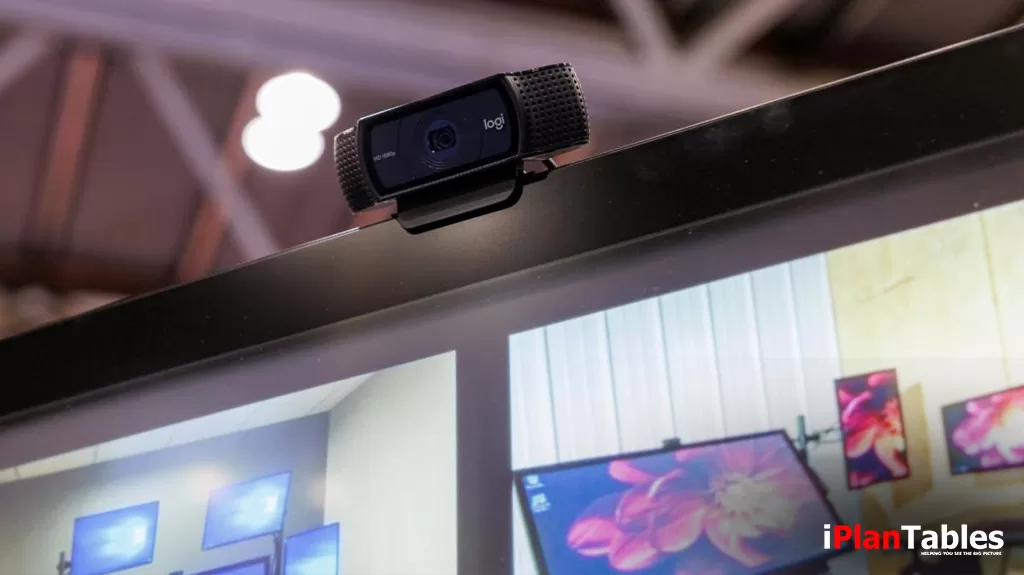 ---
Zoom, Teams, Slack we work with them all – Face level microphone for clear interaction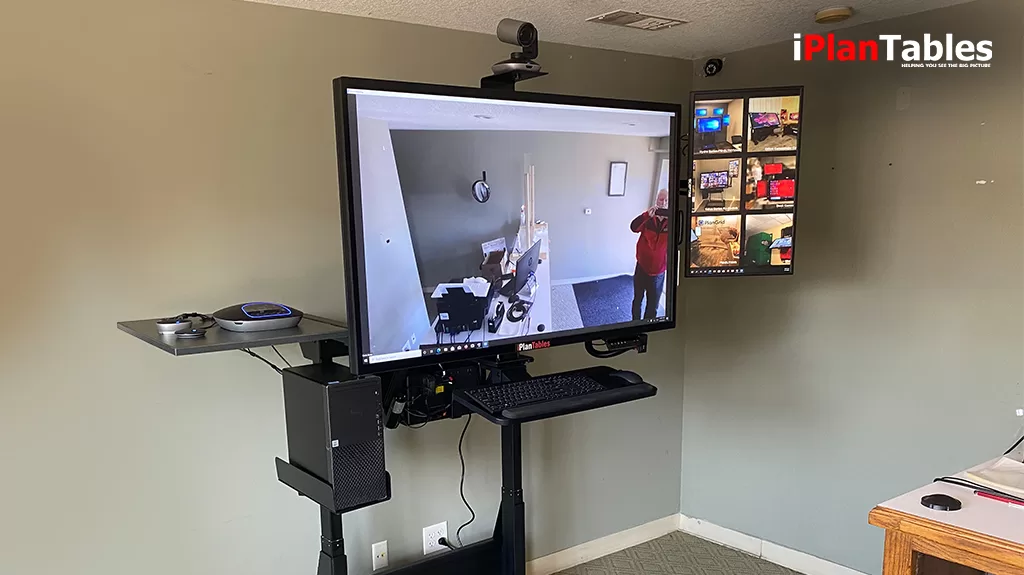 Follow us on Facebook