If you're a general contractor, city planner, or building code official who reviews construction drawings, then you know the importance of being able to see them in full size. Accurate and timely reviews of construction drawings are critical for preventing costly mistakes and ensuring safety. In the past, this has been accomplished by reviewing paper drawings in person and moving them from person to person for review and approval. However, with the advent of digital technology, there's now a more efficient and convenient solution – the Digital Plan Table.
Are you still using paper drawings to review construction plans? If so, you're falling behind the times. Here's why you should switch to a digital plan table: Not only is it more efficient, but it's also more accurate and far easier to use. Traditional paper drawings just don't cut it anymore – they're difficult to read and hard to mark up. Plus, they take up a lot of space.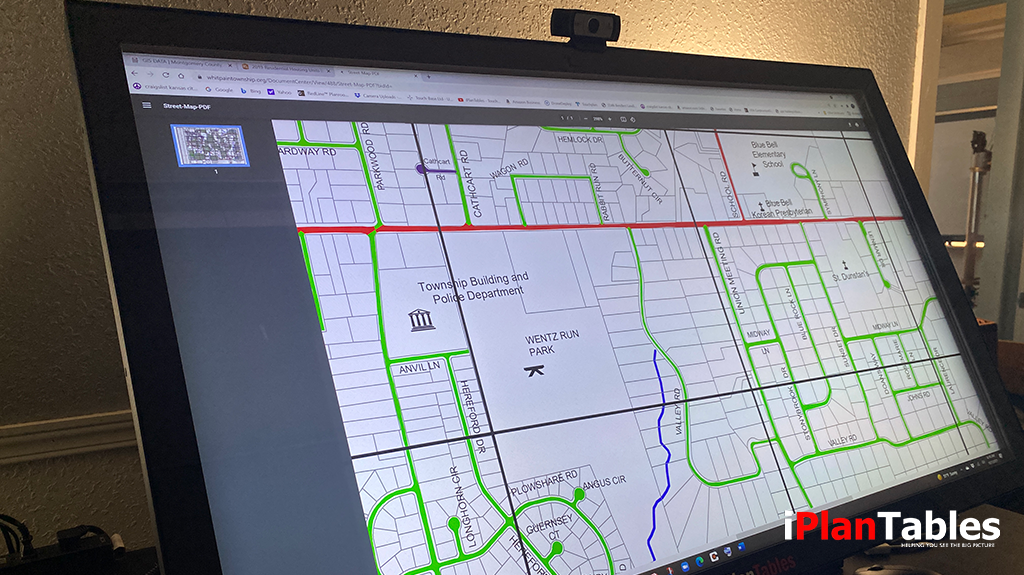 A better way to review construction drawings is with a digital drawing table. In this blog post, we'll discuss the benefits of using a digital plan table and show you how easy it is to use one. Keep reading to learn more about ditching your paper drawings for good!
Paperless Plans: The Benefits of Using a Digital Plan Table
If you're still using paper plans and drawings, you're behind the times. Are you printing on Letter to Ledger size paper on your office copier, or an expensive plotter with high dollar paper and ink costs? If so you may want to think about what digital plan tables can do for you instead. Digital plan tables are an exciting new way to take your projects and plans from paper to digital form with incredible accuracy and efficiency. As well as offering precision that paper drawings often lack, digital plan tables also allow for easier collaboration between colleagues or clients due to their digital nature which makes sharing designs simple. The digital era is here now, so don't be behind the times—make the switch to using digital plan tables today.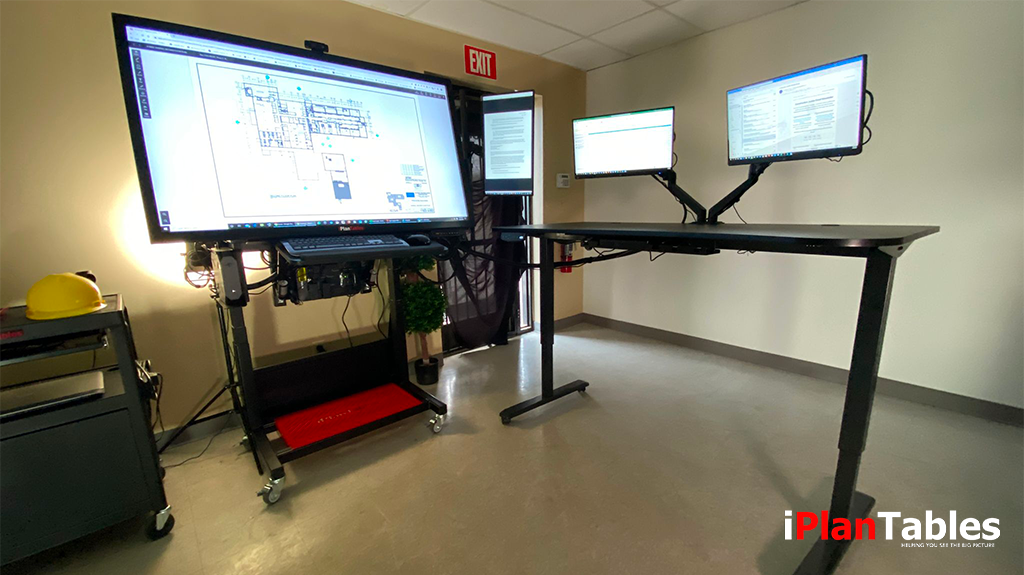 A digital plan table is more efficient and easier to use
iPlanTables is revolutionizing the construction industry with its breakthrough digital plan table. No longer do workers need to keep track of paper drawings, as iPlanTables does it all for them! With an iPlanTables mobile digital plan table, users can view and manipulate floor plans with ease, simplifying the layout process. Our line of digital plan tables helps you improve accuracy and safety, using your existing Windows-based software. Our powerful industrial digital plan table and large touchscreen monitor enable more precise reviews of construction drawings and their small details. iPlanTables also keeps documents organized and accurately tracks changes that have been made over time using any Windows-based software your company or department currently uses. Finally, iPlanTables are heavy-duty, and designed for industrial environments, offering boundless possibilities when combined with other pieces of technology like rugged field tablets. Thanks to iPlanTables, businesses can streamline their workflows in phenomenal ways.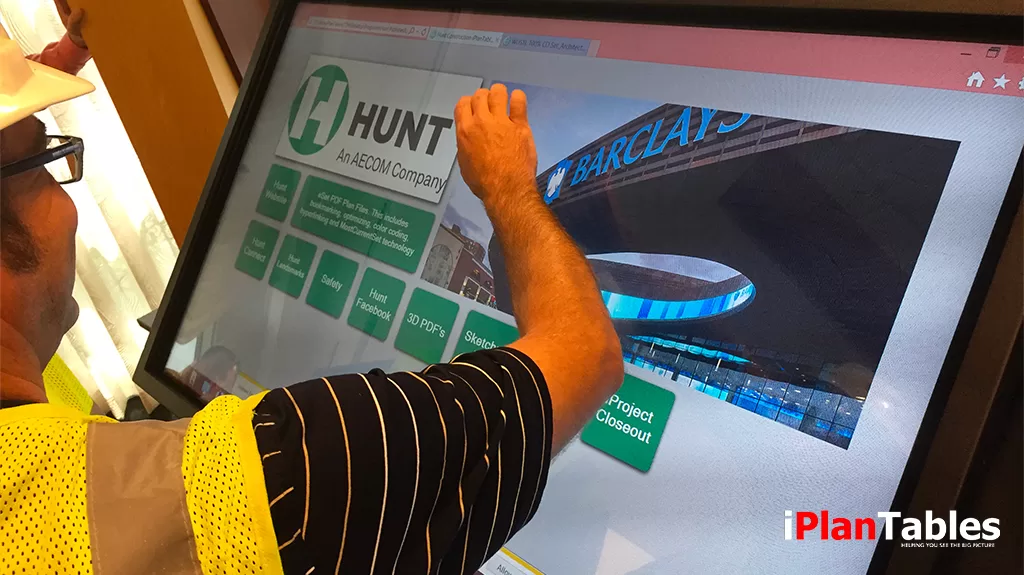 Increased efficiency with faster review times and fewer mistakes due to better visibility of plans on a large screen
iPlanTables revolutionized the art of reviewing plans with their 55-inch 4K touchscreen plan table. Its interactive technology provides better visibility and clarity to plan reviews, eliminating mistakes and allowing for much faster turnaround times than before. The iPlanTables brand electronic plan review table is providing municipalities and development teams the opportunity to collaborate quickly, accurately, and efficiently – saving valuable time and money in the long run. With iPlanTables and its advanced touchscreen technology, plan reviews have never been easier.
Digital plan tables are more collaborative-multiple people can work on the some project at the same time
iPlanTables 4k touchscreen plan tables are a revolutionary way to help transition your business, department, municipality, or university into a digital workflow. Digital plan tables make collaboration smoother than ever before. Rather than the traditional workflow of a single person working on a project and then sending it to another for feedback, iPlanTables allow multiple people to work together on the same project at the same time. By linking iPlanTables together, members of the team can easily exchange ideas and visualize solutions without being in the same room. This makes decision-making more efficient and allows projects to be completed more quickly, allowing you to get back to business quicker. iPlanTables offer unparalleled unification of technology, collaboration, and design – with iPlanTables' incredible capabilities and benefits, it is no wonder why they have revolutionized how the architectural, engineering, and construction industry work.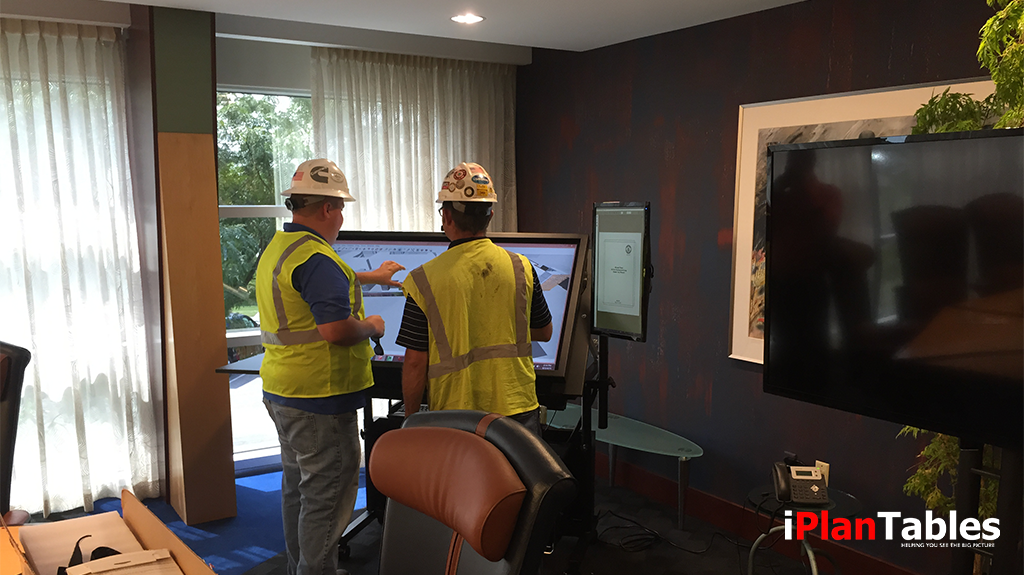 Reduced storage space since all documents can be stored electronically in one place instead of having to keep physical copies of physical drawings
The days of storing physical copies of paper drawings are over. Reduced storage space is one of the many advantages gained from electronically keeping documents in one place. Not only is it less of a hassle to organize, but it's also more secure and cost-effective. Furthermore, accessing documents is made quicker and easier since all pertinent data can be located with just a few clicks of the mouse or taps on a touchscreen. No doubt that this technology revolutionizes how construction firms do business and keep track of their vital information. iPlanTables has one client who archived 2 million construction documents on a large hard drive with cloud backup. Contractors use the iPlanTables workstation to access any document ranging back to the year 1840. No more paper!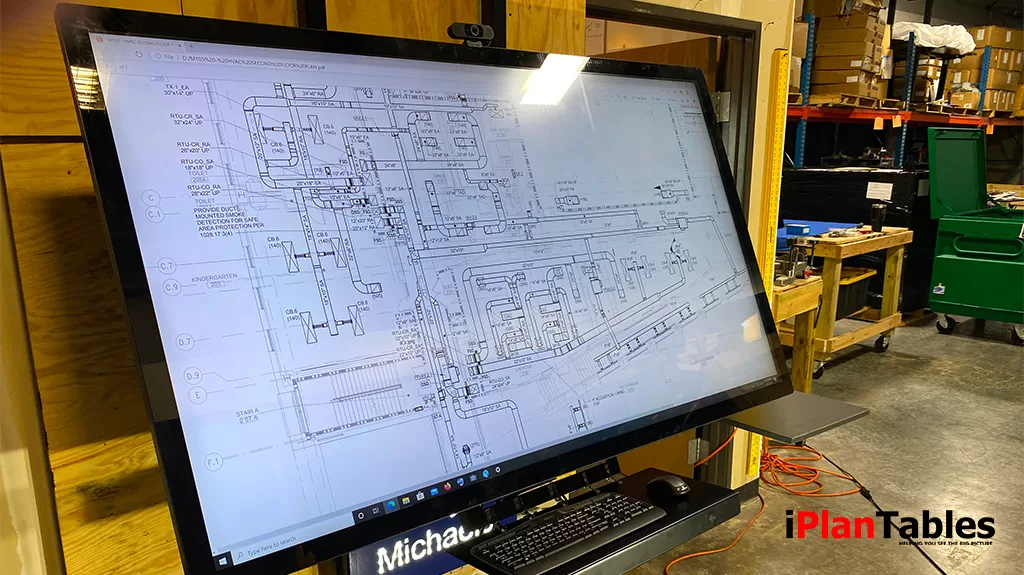 Moving away from paper drawings is the trend in the construction and building industry and the benefits of digital plan tables can't be denied. We've discussed how they're more efficient, more collaborative, and reduce bricks and mortar storage space. And with better visibility of viewing your wide-format plans and spreadsheets on a 4k 55-inch touchscreen with top-notch clarity, iPlanTables digital plan tables are quickly becoming the norm for many businesses.

If you're thinking about switching over to digital plan tables in your next projects, or moving to an electronic plan review system, now is the perfect time to start looking into them – one of the best ways to begin your research is an online live demo. It'll give you an opportunity to experience all of the incredible features and abilities that these digital tools provide. Whether you're considering a switch or researching ways to increase efficiency at work, digital plan tables can help bring new levels of creativity and collaboration to your business.
Click on the link below to register for our interactive iPlanTables demo at a convenient time for you:
Follow us on Facebook