Custom touch screen monitors and workstations
at iPlanTables are designed to fit your needs. In today's world, we know that everyone and everything is going digital and moving towards technology more and more each day. But, not keeping up with the fast pace of change in the market and cutthroat competition can be a problem.
iPlanTables manufactures and brings you the best Custom touch screen monitors workstation with cutting-edge technology, built with the highest quality steel and not flimsy AV stands.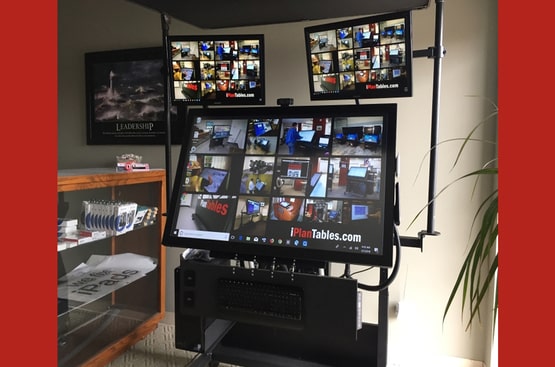 iPlanTables can create custom touch screen monitor workstations based on your specifications.
If you are a contractor and have finally decided to go paperless and switch to work on a digital workstation, then iPlanTables has the best solutions for you.
iPlanTables is the United States premier provider of large-format touchscreen display workstations for general contractors, subcontractors, estimators, plan reviewers, examiners, and anyone who uses wide format spreadsheets or documents.
We create several Custom touch screen monitor models for clients who want to transition from a paper-based to a digital workflow to help examine and annotate building plans, specs, spreadsheets, and photos. Good candidates are desktops, sit-stand workstations, conference rooms, and job trailers.
We at iPlanTables have helped hundreds of clients go digital with their plan review and markup process. We challenged the building industry's attitude of "I'd rather fight than switch", and demonstrated how an old dog could learn new tricks by using a large-format touch screen monitor that allows you to see your complete drawing without the frequent panning, zooming, and scrolling that small desktop monitors and laptops require.
It's all about finding a way to get rid of paper drawings. To save countless man-hours spent looking at project drawings and specifications. It's all about solutions and service, in six words.
iPlanTables looks forward to discussing your shift to a "better than paper" solution, whether a Job Commander for your jobsite trailer, or a mobile sit-stand desktop workstation for your estimating team or project managers.
We can help you view your plans and be more productive and effective with your project information. We even have a wall-mounted touch screen model for digital training and conference room collaboration.
Let us help and assist you with your next project as you transition from paper to digital estimating, digital project information management, and digital plan review.
Custom Touch Screen Monitors Workstations – How It is Better than Generic Monitors
If you're a contractor, you should consider introducing touchscreen devices into your workplace.
Custom touchscreen monitors workstations from iPlanTables perform for an extended period of time, often longer than computers and conventional input devices such as a keyboard and mouse. Some touch screen gadgets can withstand hundreds of thousands of touches, allowing you to use them for years.
Touchscreen workstations from iPlanTables typically provide more commands than non-touchscreen machines. If a touchscreen device has multi-touch capabilities, contractors can squeeze the screen to zoom in or out of the display. Virtual keyboards, keypads, and other digital, touch-based input are all supported by touchscreen devices.
After implementing a touchscreen workstation in your workplace, you may observe a boost in your company's productivity. They enable workers to accomplish tasks on a tablet with ease and convenience, increasing productivity. As a business owner, you should consider employing touchscreen devices in your office because enhanced efficiency often leads to higher profitability.
Touchscreen workstations also lead to higher employee satisfaction. Employees prefer touchscreen devices over non-touchscreen devices. They are simple to use, familiar, and natural, as evidenced by the beneficial influence on employee satisfaction.
Touchscreen workstations are highly responsive, activating touch commands even with light pressure inputs. Some touch screen gadgets are more responsive than others. iPlanTables uses projective capacitive touchscreen devices which are the most responsive.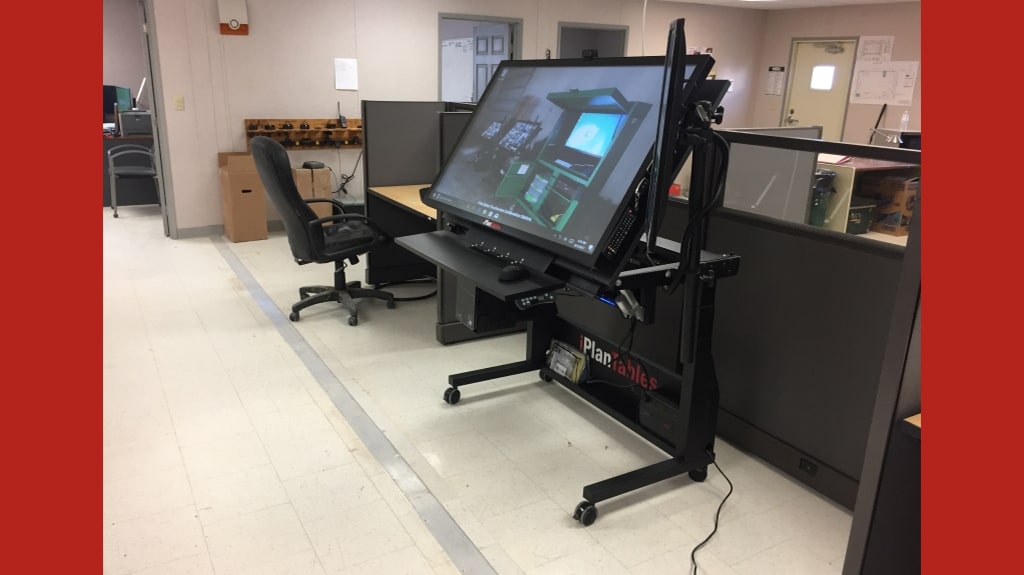 As you can see, touchscreen workstations can benefit your company and its employees in various ways.
First, however, you must select the appropriate touchscreen device to reap these benefits. Touchscreen devices are distinguished by their touch-based input form, although significant differences exist.
For example, resistive touchscreen devices employ pressure to register touch commands, whereas capacitive touchscreen devices use the conductive qualities of the human body to record touch commands.
Custom Touch Screen Monitors Workstations – Models by i

Plan

Tables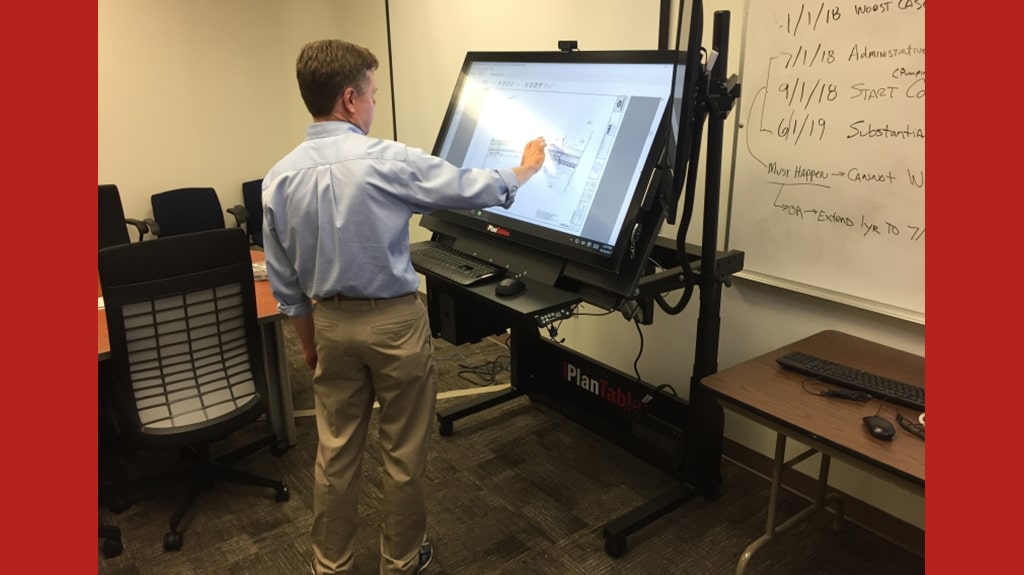 Facility Manager Series (#1 Seller)
iPlanTables Touch Screen Table Top Workstation has an articulating USA-Made Mobile Cart that adjusts from 0 to 90 degrees. It is also adjustable to Sit-to-Conference Room Height for Maximum Flexibility.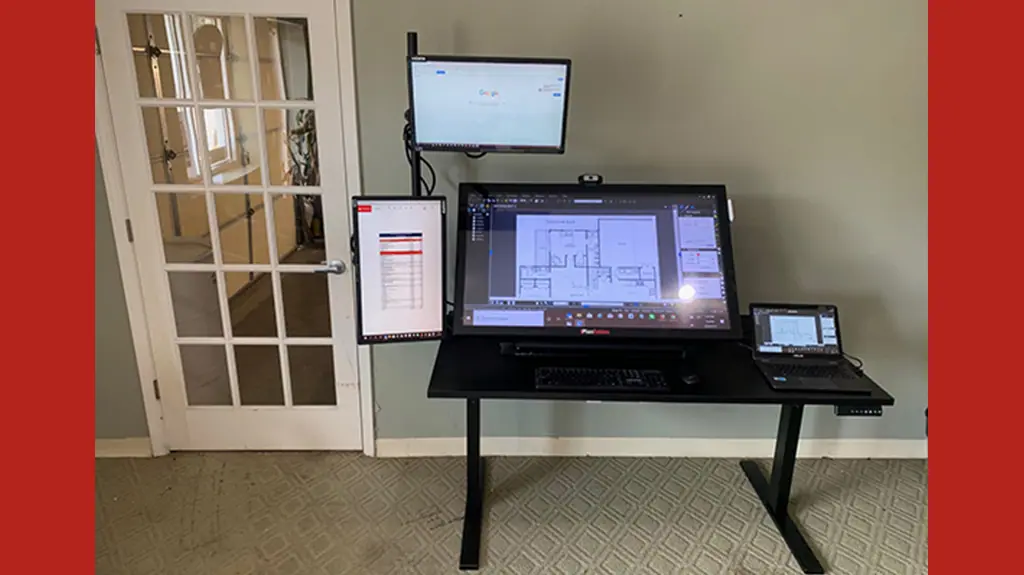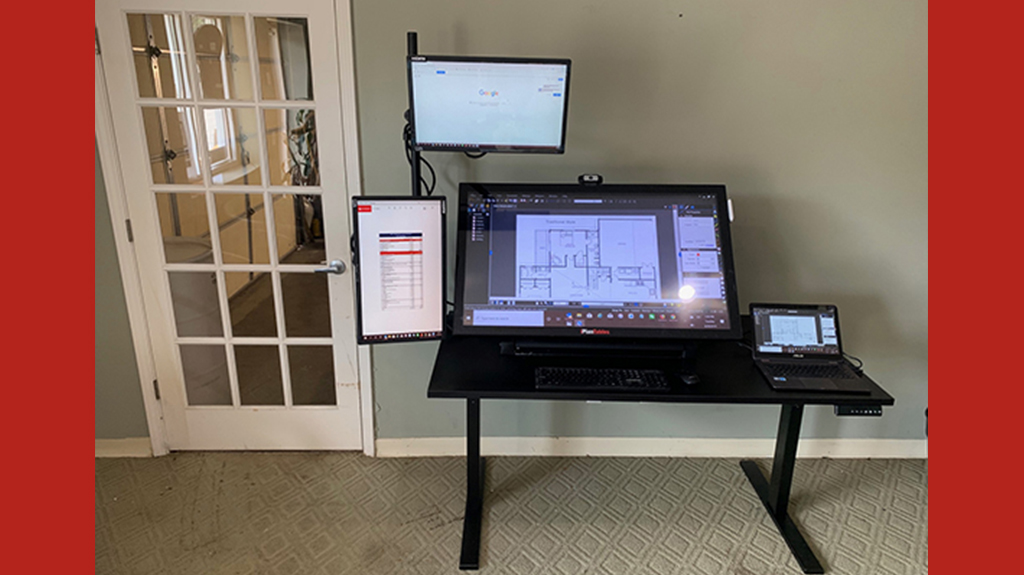 Desktop Commander
Any flat work surface may be transformed into a powerful iPlanTables touchscreen display workstation.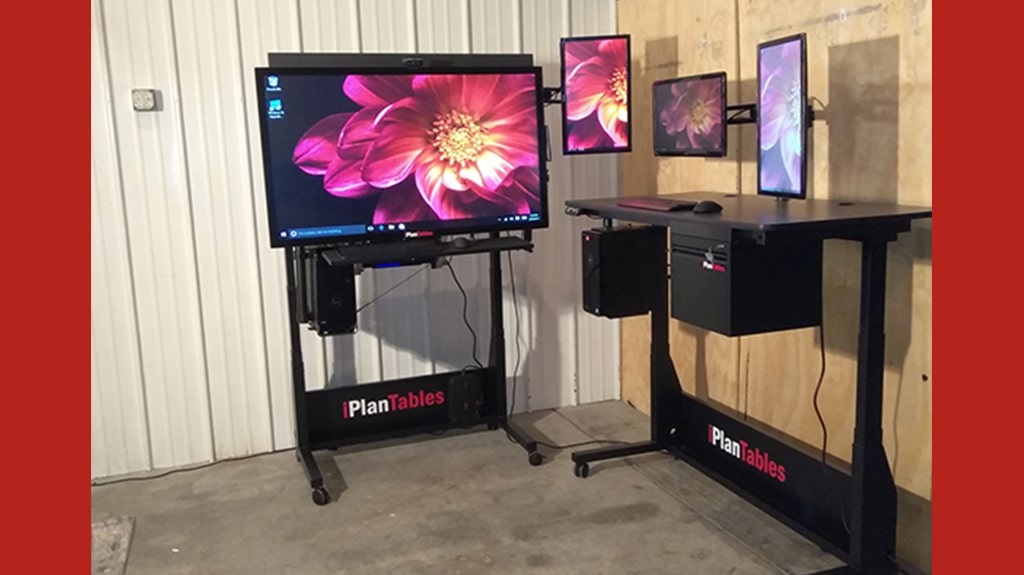 Office Command Center
This 4-Monitor Touchscreen Display Desk Suite Combo Constructs an Entire Office. iPlanTables Workstation
Command Center-Always Have Access to Key Information.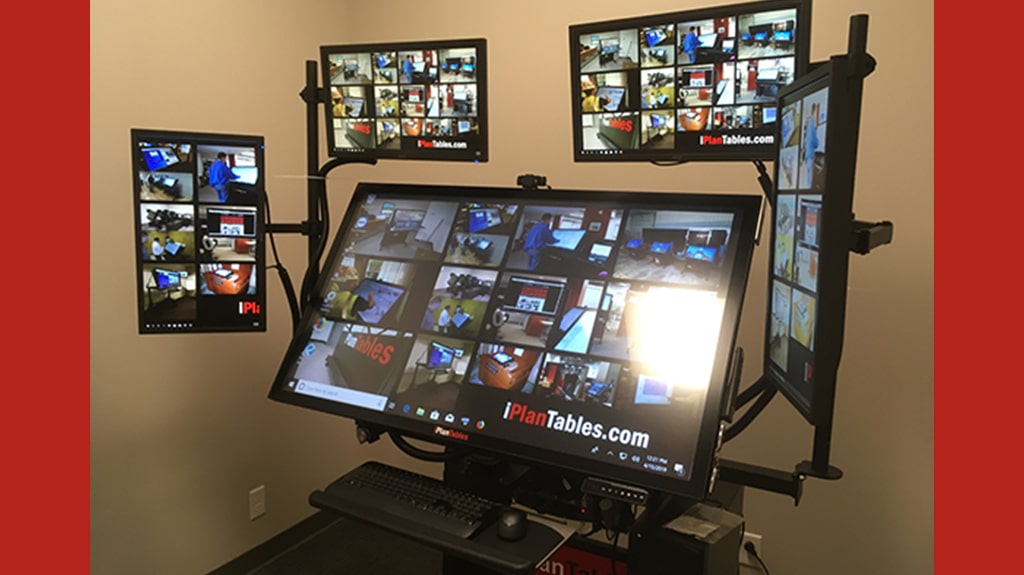 FM Hydra
By combining the power of our Facility Manager with the functionality of extra side monitors for many active screens, we can create a video wall display of monitors for viewing plans, specs, documents, emails, and spreadsheets all at once.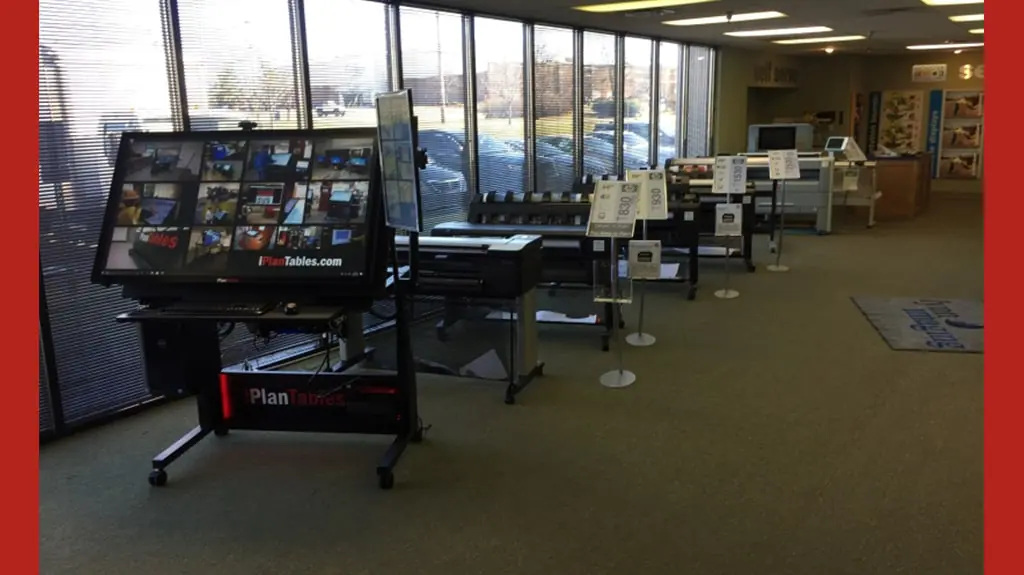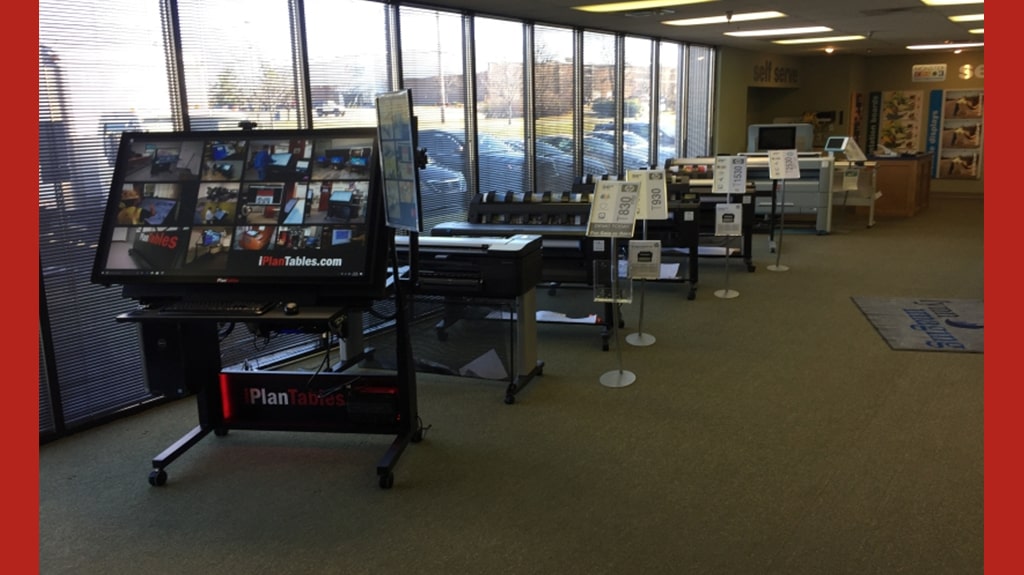 Value Series
iPlanTables Touch Screen Workstation with Adjustable Tilt from 45 to 90 Degrees and Sit-Stand to 6 Feet in Height.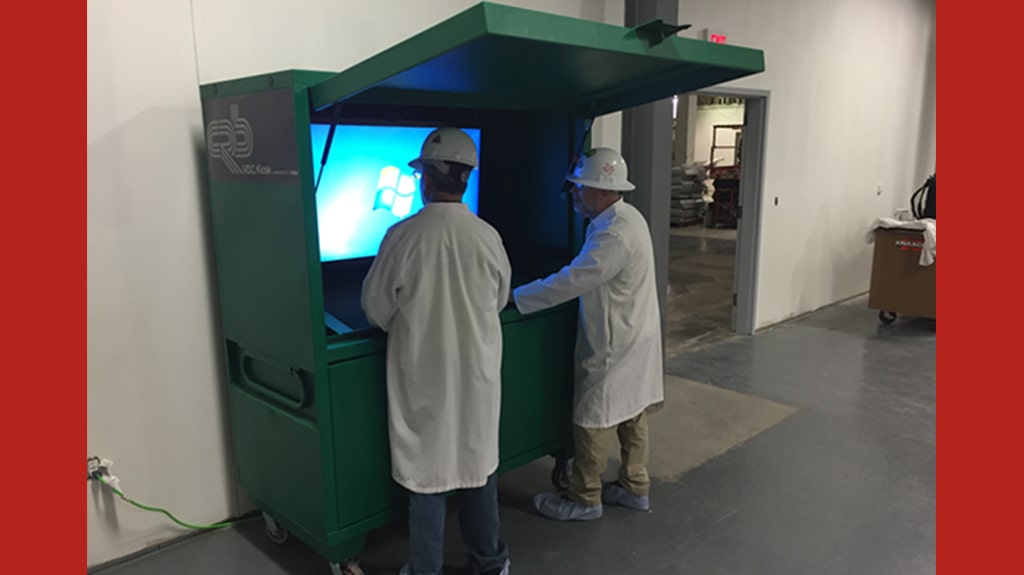 Field Commander
A Professional Grade Jobsite
Box Solution with a True Rugged Lockable Information iPlanTables
Center, Ideal for BIM Sharing on a Floor-by-Floor Basis.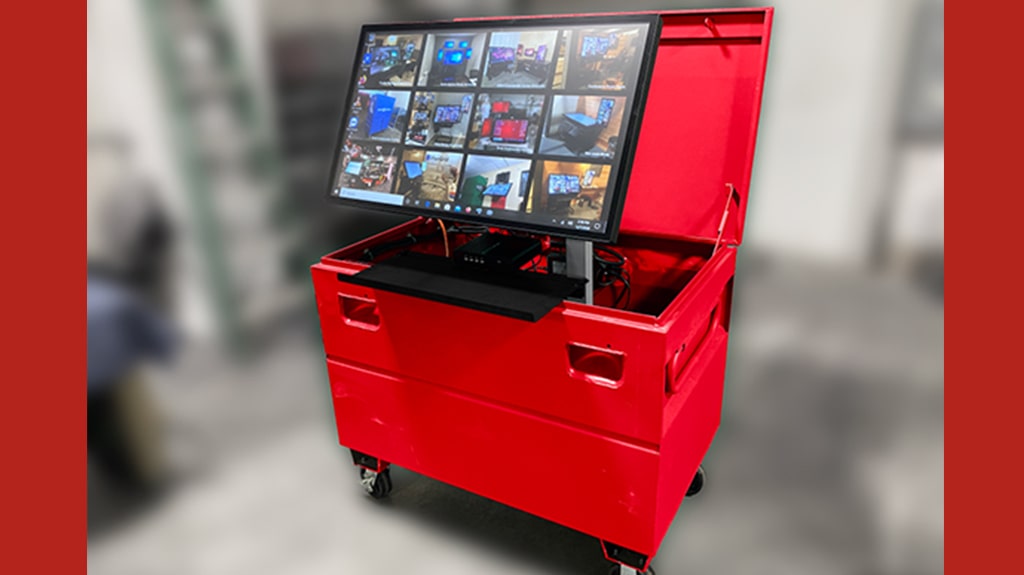 Job Commander
iPlanTables Job Commander
— A Powerful All-in-One Mobile
Touchscreen Display Solution for Job Sites, Factory, and Industrial Floors — Smaller, lighter, and more compact than its big brother.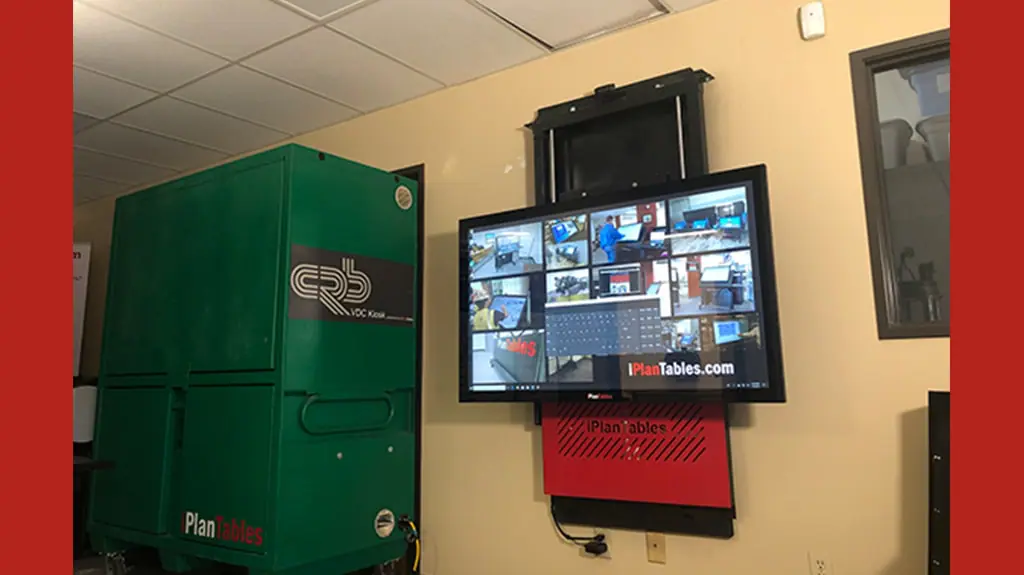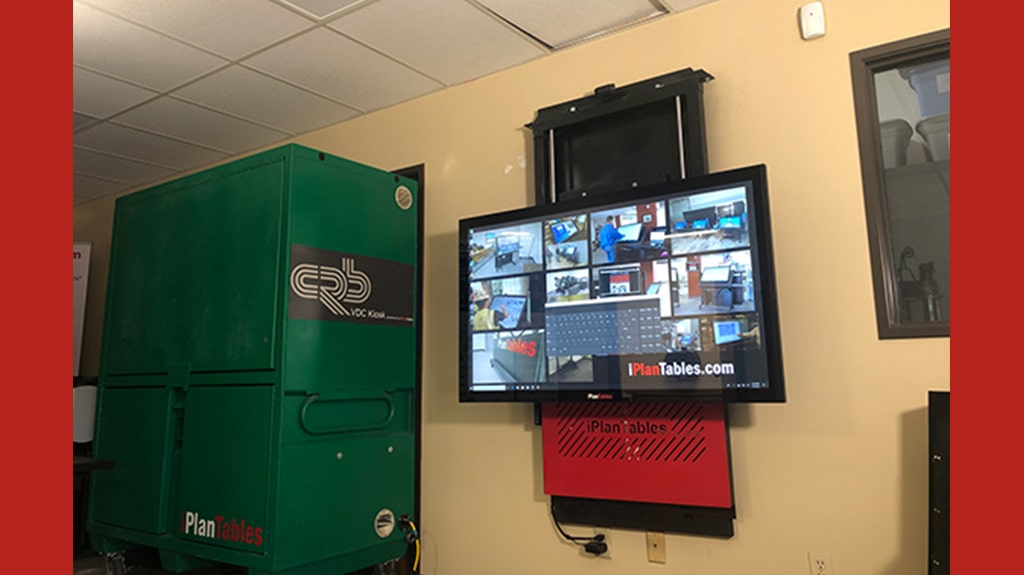 Wall Mount
The iPlanTables wall-mounted 45-Degree Collaboration Workstation with Built-In Wall Mounted PC transforms from the traditional conference room height to an iPlanTables 45-Degree Collaboration Workstation with Built-In Wall Mounted PC.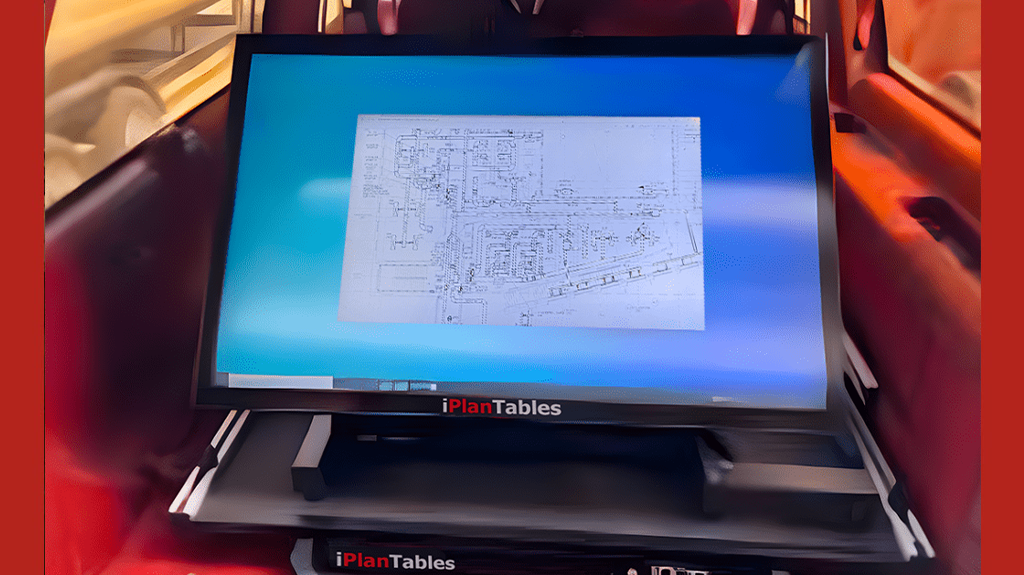 Mobile Commander
The Mobile Commander unleashes the iPlanTables workstations' power on your mobile vehicles and command centers.
iPlanTables is the leading provider of large-format touchscreen workstations for plan assessment and management in the United States.