If you're like most architects, engineers, and general contractors, you're still working with paper in your business office. But what if there were ways to transition to a paperless business office that are cost-effective and efficient?
Making the switch to a paperless business office can be daunting, but it's well worth the effort. In this blog post, we'll share six tips for making the switch to a paperless business office.
1. Start small and gradually eliminate paper as you go. This will make the process less overwhelming and more manageable. Don't try to do everything at once. Start by going paperless for some of your smaller tasks, like saving spreadsheets, documents, and plan sheets as PDF files or in another digital format. Stop printing the document to "touch" it and hold it. Instead, save it on your computer's hard drive or your company's network server, or even "in the cloud" on services such as Dropbox. This will help you get used to the new process and find any kinks that need to be worked out.
As you get more comfortable with paperless workflows, you can eliminate paper for other tasks, like taking notes and storing client and project files.
There are many benefits to going paperless, including saving time and money. You'll also be able to find documents more quickly and be more organized overall. Perhaps most importantly, moving toward a paperless business is better for the environment.
2. Make sure all your employees are on board with the paperless initiative and understand why it's important. If they're resistant to change, provide training and support to help them feel comfortable with the new paperless processes.
Everyone in your company must be on board with going paperless. If you're the only one doing it, it won't be as effective. Not to mention, it can be frustrating if they must keep reverting to paper processes because someone else in the office isn't.
Make sure to provide training for your employees on how to go about their paperless processes. This will help ease them into change and make it less daunting for them. You can even create paperless process cheat sheets for them to refer to when they need a reminder.
A Paperless Business is the Future
3. Invest in good quality scanning equipment and software that will make converting paper documents into digital files easy and efficient.
A paperless business is the future. Not only is it more efficient, but it's also much better for the environment. The paper industry is one of the biggest polluters in the world, and by transitioning to a paperless business office, you can help to reduce your company's carbon footprint. But first, you will need to invest in good-quality scanning equipment and software. This will allow you to digitize all your paper documents, making them easy to store, search, and share. You can also set up paperless workflows so that all new documents are automatically scanned and stored electronically. This will help you to save time and paper in the long run. Making the switch to a paperless business office is a smart investment for any company that wants to be more efficient and environmentally friendly.
There are several different types of scanning equipment and software applications available, so find one that works best for you and your business. Train your employees in how to use the scanning equipment and software, and create any necessary policies and procedures.
4. Establish protocols for handling electronic files – who can access them, how they should be stored, etc. Creating digital folders is a great way to move towards a paperless business office. You will organize your digital files into folders based on the type of document it is, or by the project name, and then the types of documents within each project. This will make finding what you need a lot easier and prevent your PC desktop or "documents" folder from becoming cluttered.
It bears repeating — a move toward a paperless business environment is the future. You can transition your office towards paperlessness by establishing protocols for handling electronic files and creating digital folders. This has numerous benefits: it's more efficient, it saves money, and it's better for the environment. It's important to develop a system for storing and organizing digital files. Establishing protocols for handling electronic files will help to ensure that they are properly backed up and accessible. Then, you can create digital folders to store them in. This will help you to keep track of all your files and make it easier to find them when you need them. Once you have a system in place, you can start transitioning your office towards paperlessness. Begin by scanning all your paper documents into digital format. Then, start using paperless communication methods such as email and online document sharing. Making the transition to a paperless business office will take some effort, but it is well worth it in the long run.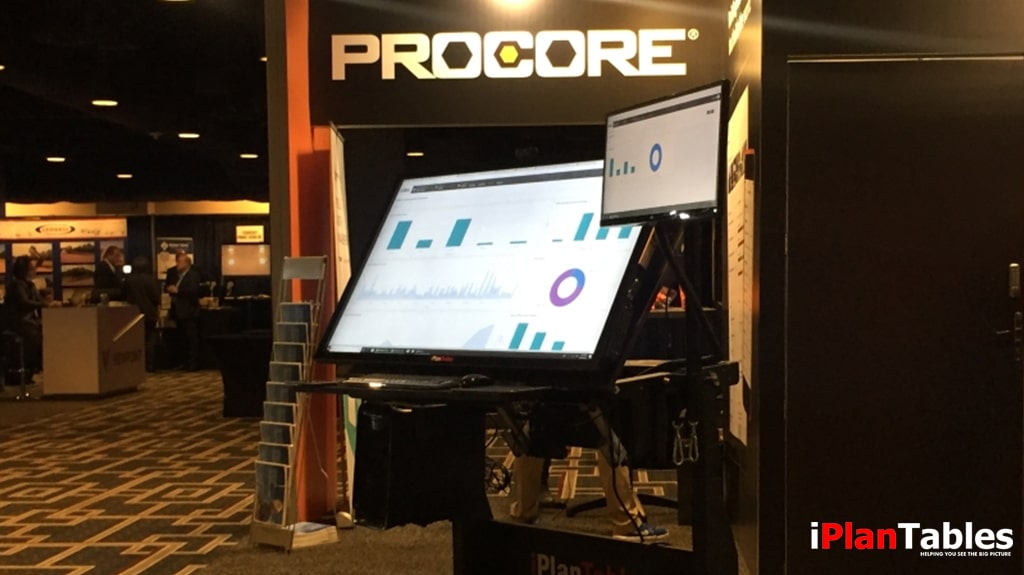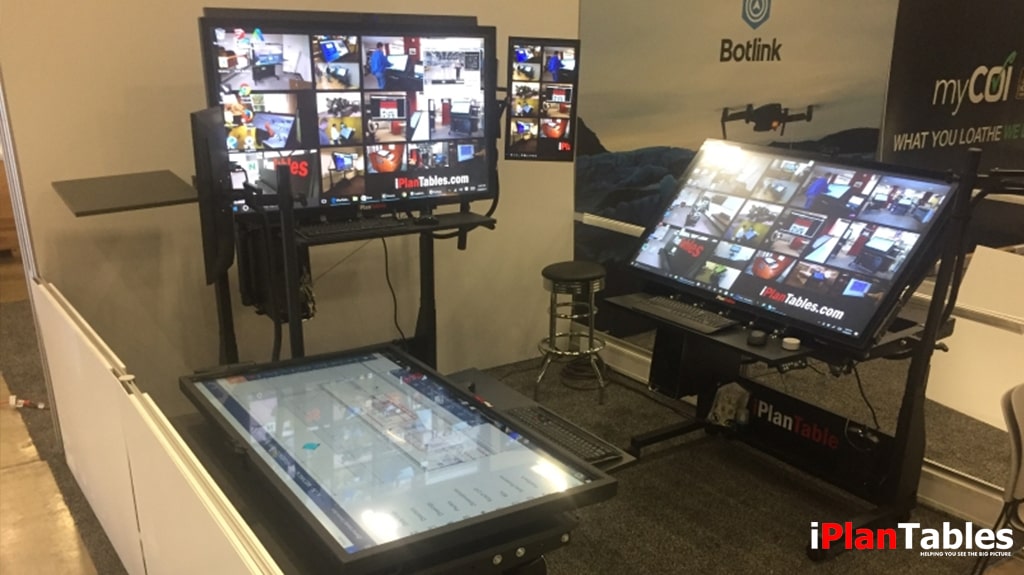 5. Use cloud storage to save your digital files "in the cloud" so you can access them from anywhere. This is a great option if you need to share files with others or if you're working on a project from home or the field.
A paperless business transition is possible with the advent of cloud storage. You can store off-site everything from your contacts and project files to project photos, construction documents, architectural designs — every work product you create and want to save. Even if your computer crashes, you won't lose any important data.
Here's how to use cloud storage to save your digital files:
First, decide which service you want to use. There are many options available, but some of the most popular include Dropbox, Google Drive, and iCloud. Each has its own set of features and pricing plans, so take some time to compare them before making a decision.
Once you've chosen a service, sign up for an account and download the relevant app to your computer or mobile device. Then begin uploading your files. Most services allow you to drag and drop files into pre-organized folders, or you can create your own folders to better keep track of everything.
If you're worried about security, don't be – all reputable cloud storage services use state-of-the-art encryption to protect your data. And because your files are stored off-site, they're also safe from physical damage like fires or floods.
So, take the plunge and start storing your digital files in the cloud – it's a paperless way to keep them safe, secure, and accessible from anywhere in the world.
6. Train employees on how to use the new system- make sure everyone in your company knows how to use the new paperless system. This will help ensure that everyone is using it correctly and that no important information is missed.
The paperless business model is the wave of the future. And, if you're not on board, you're going to get left behind. To stay ahead of the curve, you need to make sure your employees are trained on how to use paperless systems correctly. Here are a few examples of how to do this:
First, provide employees with a detailed training manual. This manual should cover everything from how to log into the system to how to file documents electronically.
Next, offer employees some hands-on training. Choose a few employees to be test subjects and walk them through the paperless system step-by-step.
Finally, hold a company-wide meeting to launch the paperless system. At this meeting, go over the basics of the system and answer any questions employees may have.
By following these steps, you can ensure that your employees will be using the paperless system correctly and that no important information will be missed.
Going paperless can be a great way to save time and money for your AEC business. But it's important to do it in a way that is manageable and cost-effective. In this blog post, we've shared six tips for making the switch to a paperless business office.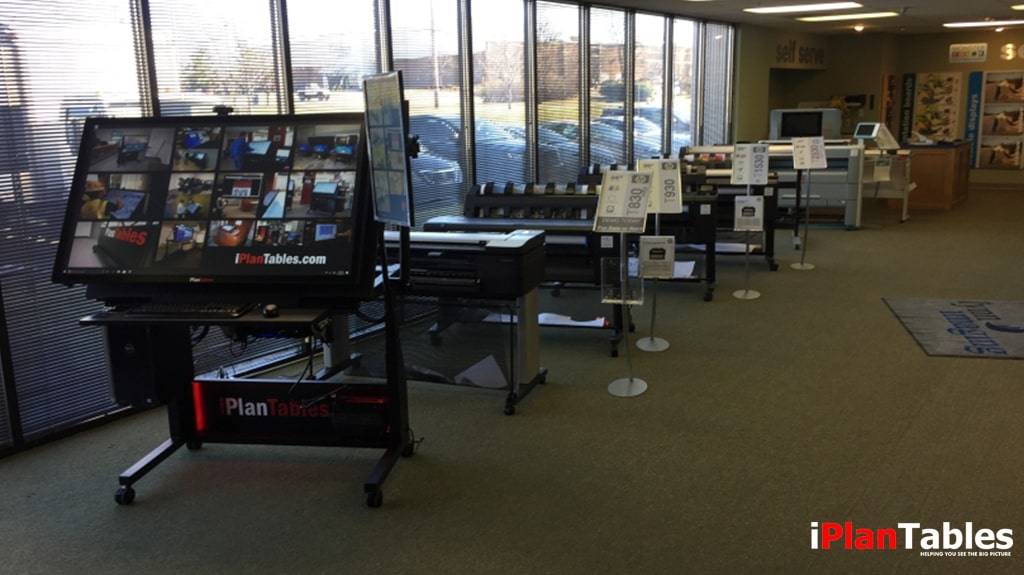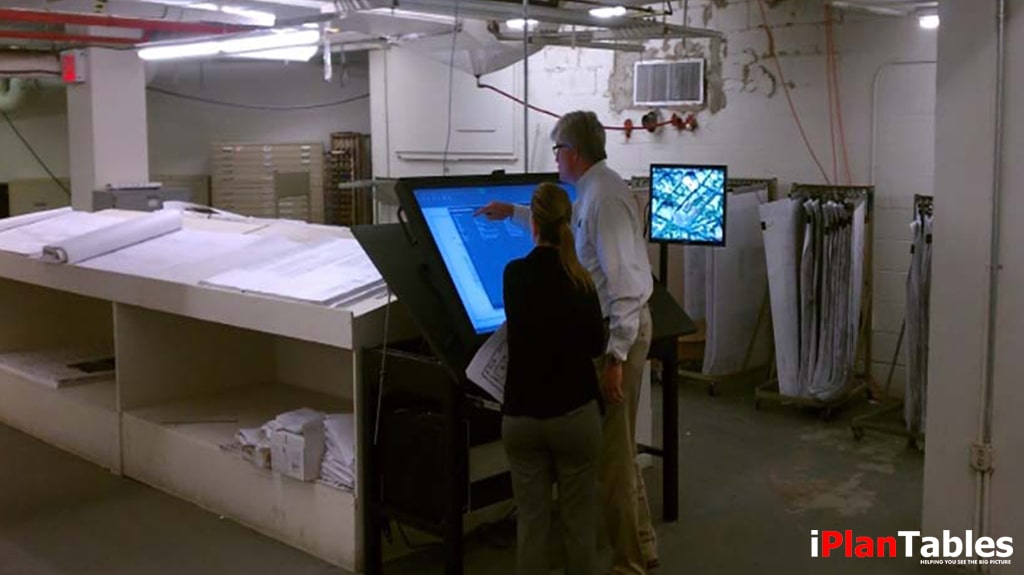 iPlanTables are the perfect paperless business solution for construction professionals. With a wide-format 43/49 or 55-inch 4K touchscreen, you can see your paperless construction documents in fine detail. iPlanTables workstations are available in 9 models with over 200 personalized configurations, so you can find the perfect setup for your needs. And with a paperless business, you'll never have to worry about losing documents or misplacing files. Everything is stored electronically, so you can access it from anywhere. iPlanTables are the future of paperless construction businesses. With iPlanTables , you can see the big picture and the small details of your paperless construction documents. iPlanTables make paperless businesses more efficient and more organized. With iPlanTables, you can have a better than paper experience.
We hope you found this blog post helpful. If you have any questions or need help getting started, feel free to reach out to us. We're always happy to help!
So, what are you waiting for? Start making the switch to a paperless business office today!
By following these tips, you'll be well on your way to enjoying all the benefits of paperless workflows.
Do you have any other tips on how iPlanTables can help you transition to a paperless business operation? Let us know in the comments!