For most industry professionals, your desktop is your personal command center. It's where you manage your email, keep track of your to-do list, manage your projects, complete your spreadsheets, create and review designs and plans, and 3D imaging. And yes, maybe even play a few games when you need to relax. But what if you could take that desktop power to the next level?
With iPlanTables Desktop Commander, you can turn any flat work surface into a personal command center. The simple design, electronic lift, and tilt make adjusting your large touchscreen monitor easy on your back with multiple height settings. Plus, it only takes seconds to adjust up or down, so you can always find the perfect viewing angle.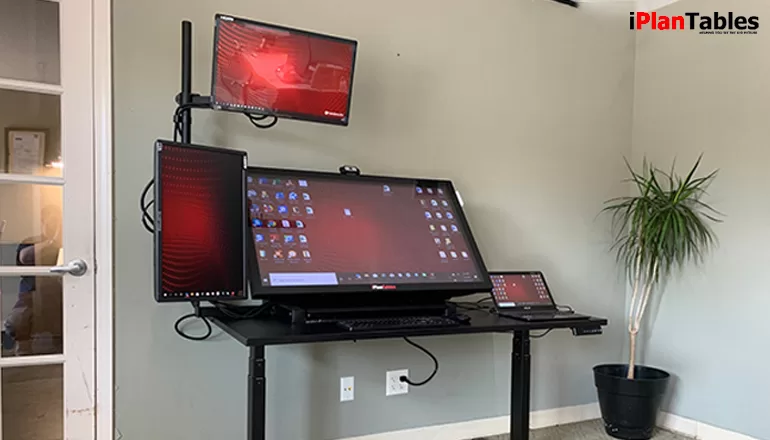 The iPlanTables Desktop Commander is the best way to get organized and increase your productivity. Just place it on top of your desk, connect the monitor, and you're ready to work. The Desktop Commander comes with a 43 or 49-inch large touchscreen 4k monitor to fit different desk sizes and can accommodate up to four side monitors for extra screen real estate. Plus, every model comes assembled and ready to use. So if you're looking for the quickest and easiest way to upgrade your workspace, the iPlanTables Desktop Commander is the clear choice.
iPlanTables Personal Command Center –The desk you already have, but better
The Desktop Commander is the perfect addition to any desk, whether you're starting from scratch or just looking to upgrade your existing set-up. It's easy to set up and use and a great way to get more out of your desktop.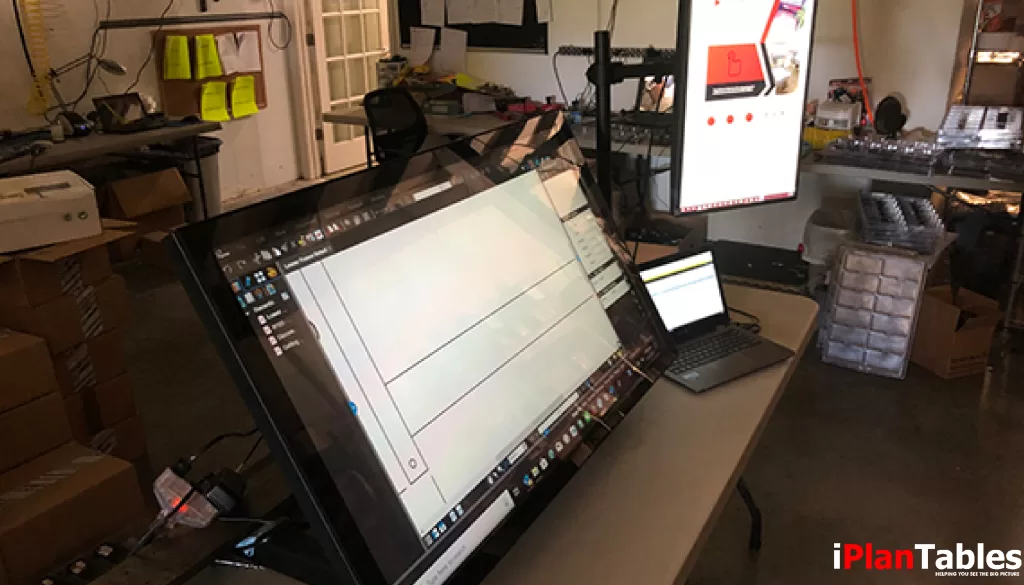 The iPlanTables Desktop Commander is the perfect solution for anyone who needs a little extra space on their desk. With its multiple monitor set-up, you can add up to four side monitors and rotate them in portrait or landscape mode to suit your viewing angle and productivity.
The Desktop Commander is a personal command center that gives you height adjustability and perfect large monitor viewing angles. It is truly a top-of-the-line product that offers exceptional value for your money.
Whether working from home, at the office, or a job site desk, you can always have your desktop at your fingertips. iPlanTables Desktop Commander: the ultimate in desktop productivity.
So why not give it a try? You might be surprised at how much more productive you can be.
Convert your existing desk or flat surface into a powerful touchscreen workstation in seconds
If you're looking for a way to take your existing desk and turn it into a powerful sit-stand touchscreen personal command center desktop workstation then you need the iPlanTables Desktop Commander. It is our number two seller for a reason. It quickly switches between seated and standing height. This easy-to-use system quickly transforms any flat surface into a touchscreen desktop, with a 4K wide-format touchscreen monitor in 43″ or 49″ sizes. You can tilt the screen 0-90 degrees for the perfect viewing angle and add up to four additional 24-inch rotating side monitors for a fully customized experience. 
The i5 external PC includes 8GB of RAM, a 500GB hard drive, and 2GB of video memory, while the UPS battery back-up ensures that you'll always stay connected. The wireless full-size keyboard and mouse make navigating your new digital workspace easy, and the surge protector keeps your devices safe from power surges. The HD webcam helps with great remote meetings. The stylus kit includes an iPlanTables stylus, microfiber cloth, and cleaning solution to keep your new workstation looking its best.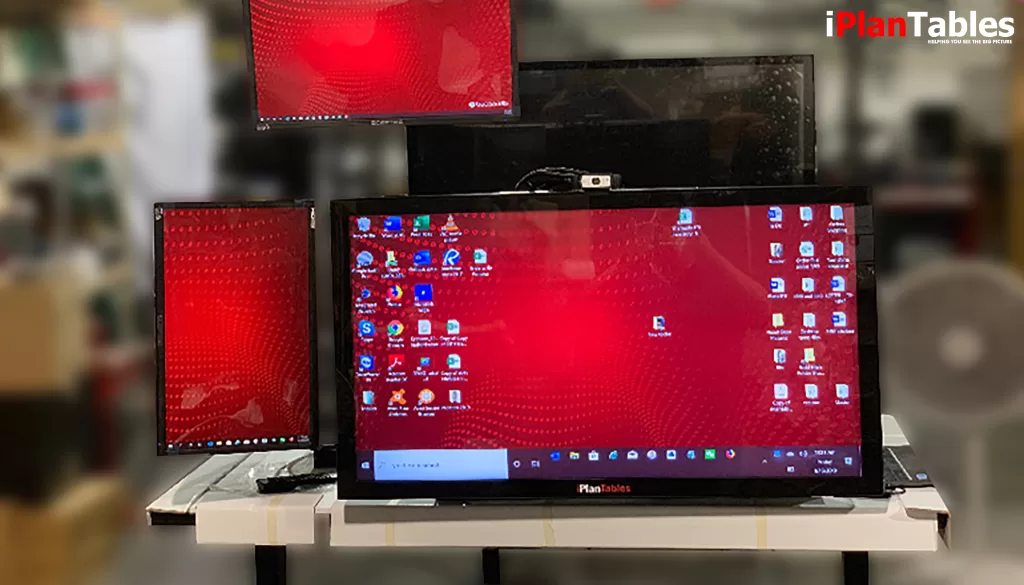 If you are looking for a way to transform your existing desk into a powerful iPlanTables sit-stand desktop workstation, this is the product for you.
iPlanTables sets the standard for quality and helps elevate your workspace, making it happier. Your productivity will increase once you place this workstation on your desk. If you're looking for the perfect way to take your workspace to the next level, look no further than iPlanTables Desktop Commander.
Follow us for all the latest updates on Facebook.