Are you looking for a more efficient and effective way to view large or complex documents and work on tasks? Then it's time to upgrade your workspace with the iPlanTables Desktop Commander and boost your productive potential. This bestselling product offers the advantage of viewing your documents on a larger, high-definition 4K screen that is touch-sensitive and allows you to pan, zoom, scroll, and access information quickly and easily – all at the same time! 
The benefits of using the iPlanTables Desktop Commander don't end there. With this device, you can also enjoy increased productivity levels as you no longer have to constantly search through small screens to find your documents or data. Whatever work you currently do at your desk will seamlessly transfer over to doing on the Desktop Commander. It provides better precision while working with intricate plans and drawings. Additionally, you can multitask more effectively and save precious time by accessing relevant information faster and more accurately, adding up to four side monitors for masterful multi-tasking.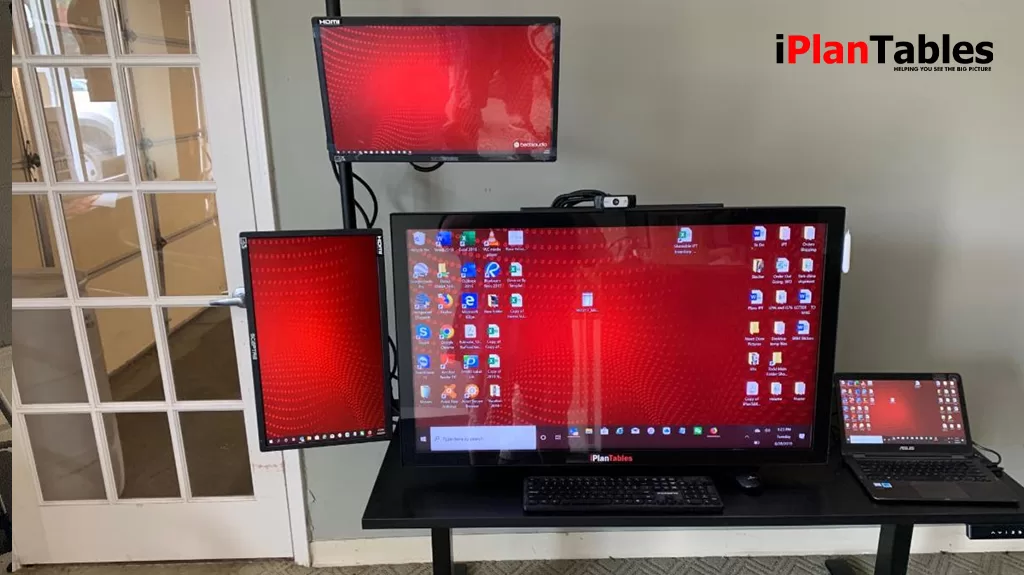 iPlanTables Desktop Commander – Innovation not Imitation
Its ergonomic design ensures optimal comfort while using it for long hours. Plus, it seamlessly integrates with other systems and applications and eliminates the need to switch between screens.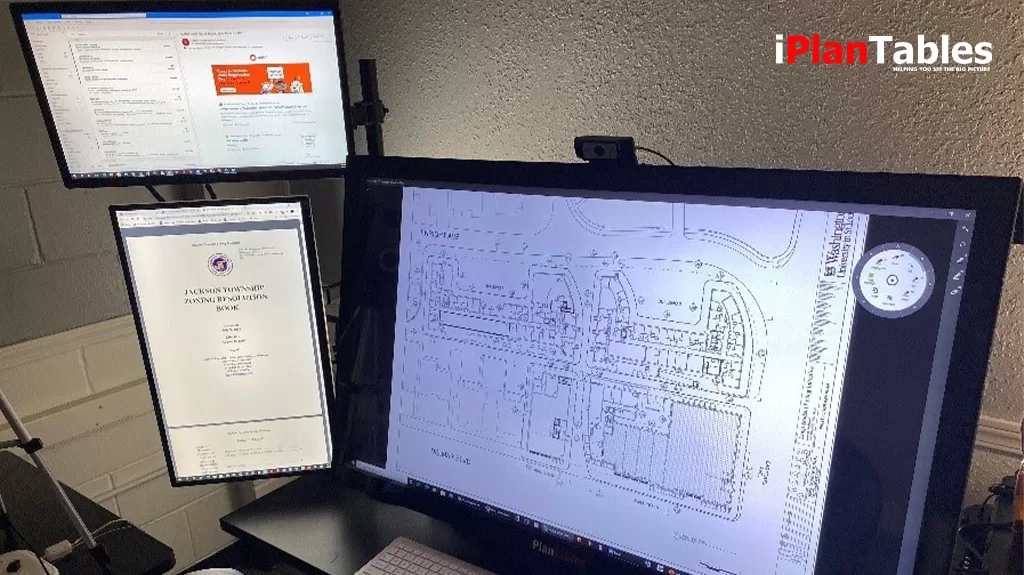 With its large screen size and intuitive performance, this bestselling product from our company can help increase productivity and make your day-to-day operations run smoother. Here's a demonstration video that shows how other companies have benefited from this product — The Most Powerful Desk in America!
We provide all customers with 24/7 customer support to answer any questions or queries about their purchase. And in case of any technical issues, our team will be more than happy to help resolve them quickly.
At iPlanTables, our mission is to give businesses like yours a reliable source of technology solutions that will improve collaboration efficiency and boost productivity levels. So why wait?
To get started today, simply click below to set up a convenient time on our calendar to talk about your current office setup and processes and how we can help.
Follow us on Facebook