If you're looking for ways to boost plan review productivity, electronic plan review is a great option. Here are some best practices for performing plan review on plan review tables:
Use a dedicated electronic plan review (EPR) table. This will help to keep the review process organized and efficient.
If you're not using a dedicated electronic plan review table, you're making the review process more difficult than it needs to be. By having a designated plan review table for plan reviews, you can keep all the relevant plans, codes, and specs in one place and ensure that nothing gets lost in the shuffle. This will help to make the review process more efficient and organized, and it will save you time in the long run.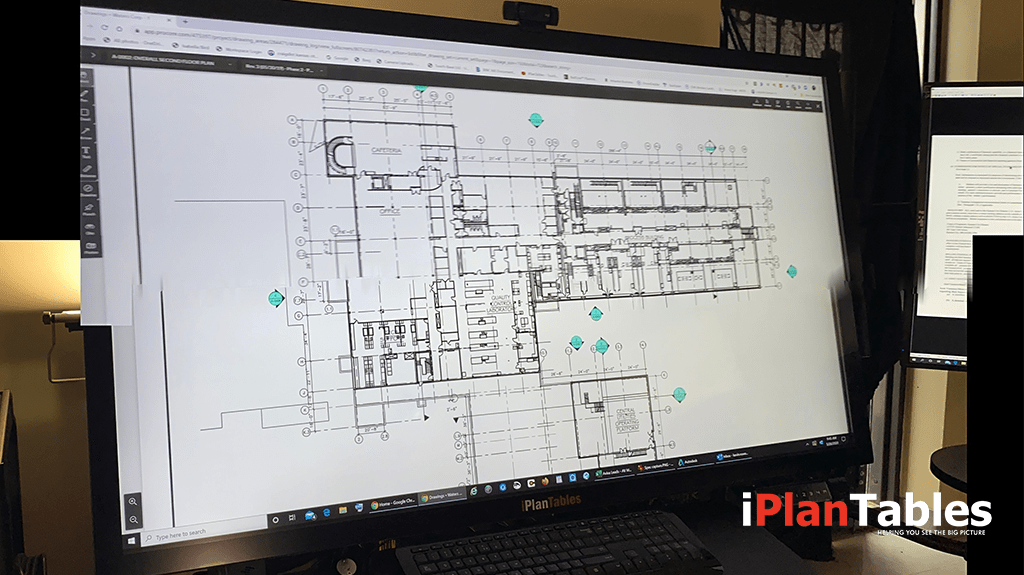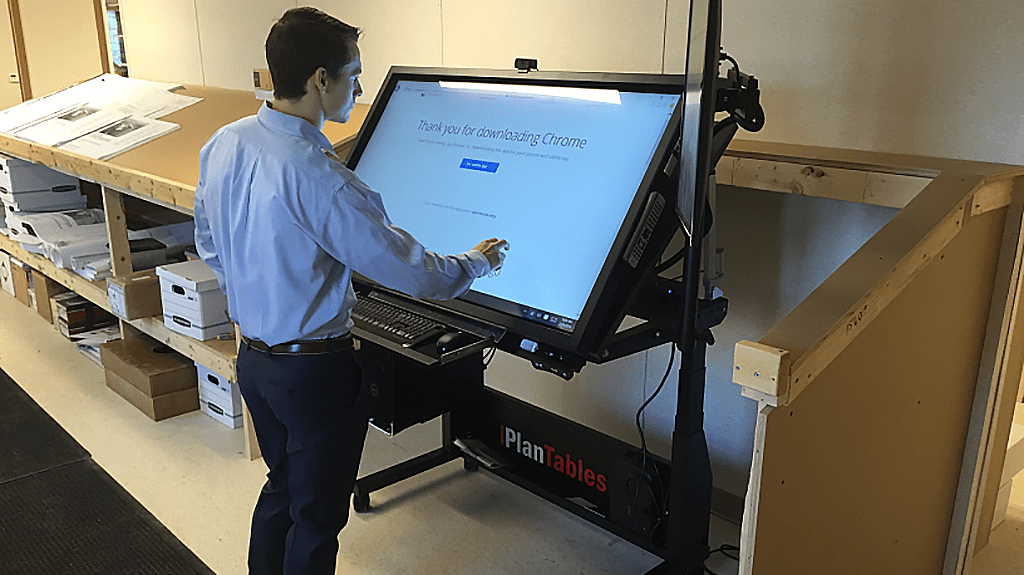 Before beginning the plan review process, it is essential to set up the electronic plan review table with all the necessary tools.
This includes an automatic lift and tilt workstation, a powerful desktop computer, wide format 4K touchscreen monitor (best size is 43 to 55 inches for easy reach), multiple side monitors for additional open documents, battery back-up, articulating keyboard tray, keyboard and mouse, and electronic plan review software. With all of these tools in place, the digital plan review table will process your plan reviews more efficiently and accurately.
Make sure that the plan review table is ergonomic and comfortable to use. This will help to reduce fatigue and improve productivity.
The digital plan review table is a vital piece of equipment for any office that relies on paper documents. It provides an electric tilt large monitor, and it can be adjusted to the perfect height for each individual user. While many plan review tables are functional, few are truly ergonomic or comfortable to use. This can lead to fatigue and discomfort, which can reduce productivity and focus.
When selecting an electronic plan review table, make sure to choose one that is designed with ergonomics in mind. Look for features like adjustable heights for all user height ranges and arm-reach lengths, adjustable tilt for sit-stand comfort, and ample monitor screen real estate for viewing full-size plans or spreadsheets. These features will help to reduce fatigue and improve productivity for all plan reviewers.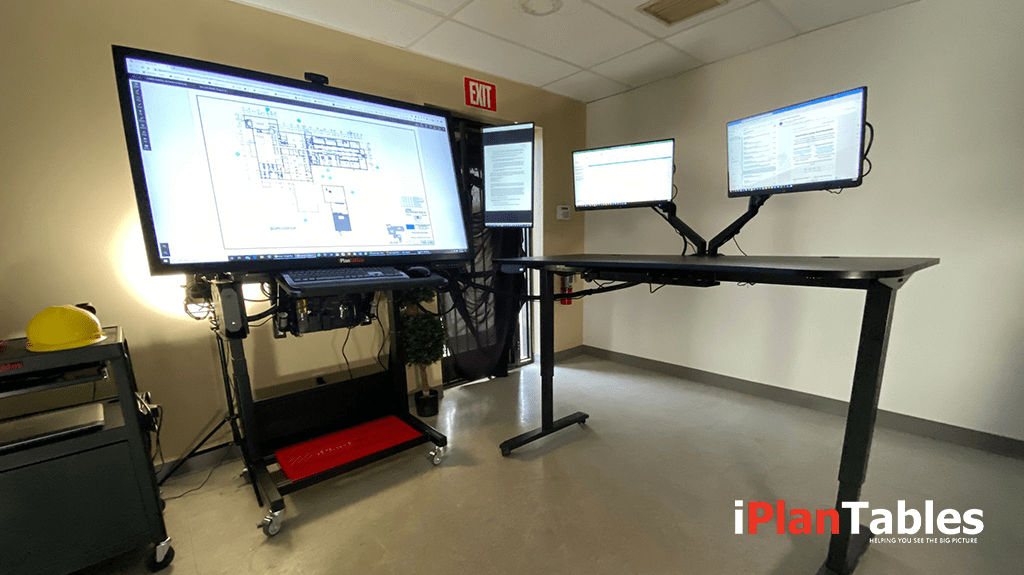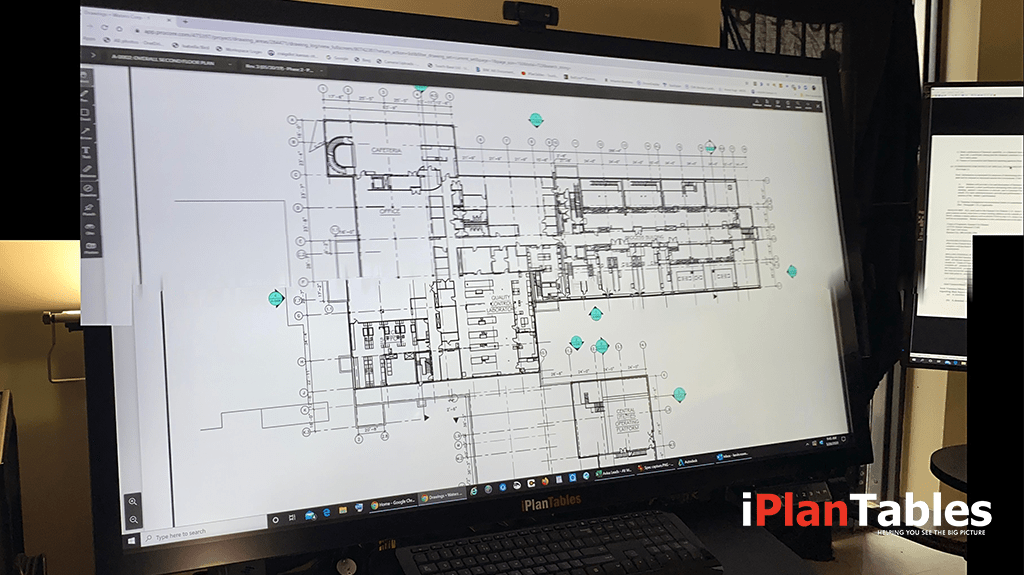 Start by reviewing the most important parts of the plan. This will help to identify any areas that need further attention.
Plan review is an essential step in the project management process. By taking the time to review the plan regularly, you can ensure that all key parts of the project are on track and identify any areas that may need additional attention.
One helpful tool for plan review is an electronic plan review table.
This digital plan review table should display on one large touchscreen monitor all key elements of the plan, as well as space to make digital notes and comments using your mark-up software. To use this plan review table effectively, start by reviewing the most important parts of the plan.
This will help to identify any areas that need further attention. Then, take some time to note any changes or additions that need to be made to the plan. Finally, share the notes on your digital plans, codes, specs with your team so they can collaborate at the same time and be on board with the revised plan. By taking these steps, you can ensure that your project stays on track and avoid any surprises down the road.
Tilt the monitor at a 45-degree angle for optimum viewing angle and to rest your eyes. Take breaks regularly to maintain focus throughout the review process.
The plan review process is critical for ensuring the accuracy and quality of construction projects. At the start of the review, tilt the large touchscreen monitor at a 45-degree angle for optimum viewing. This will help you to maintain focus and avoid eye strain.
Take breaks regularly to ensure that you can remain focused throughout the entire process. By taking these simple steps, you will be able to ensure a successful plan review using your digital plan review table.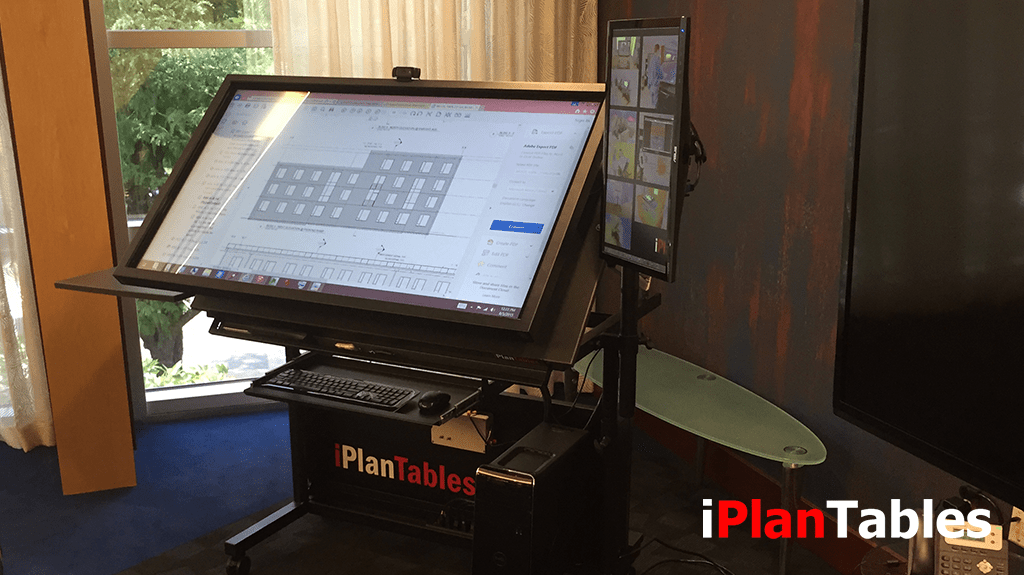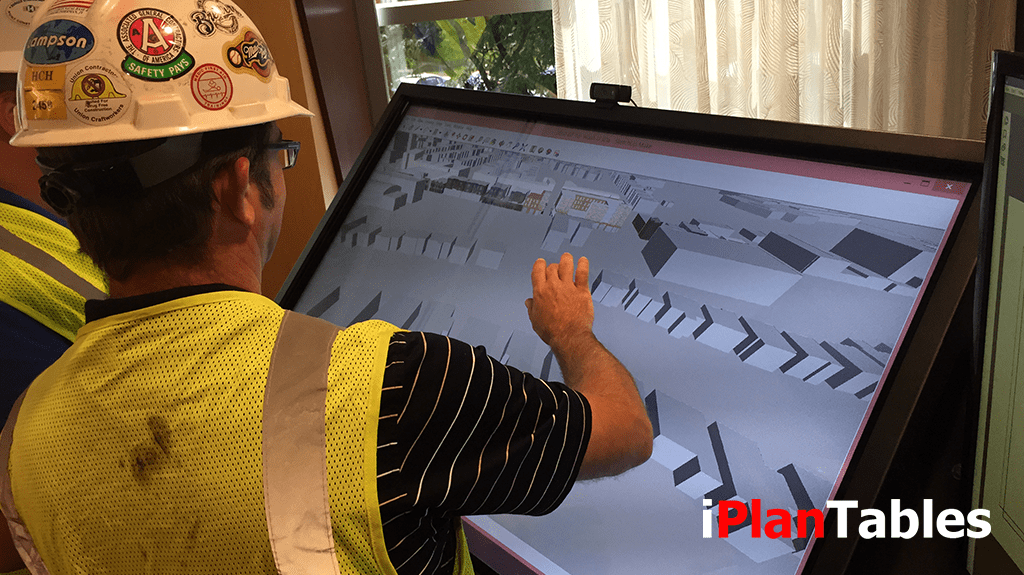 Make sure to save your work frequently in digital format. This will help to avoid lost work and wasted time.
As the saying goes, time is money. And nowhere is this truer than in the world of plan review. Lost work can cost you both time and money. That's why it's so important to save your work frequently, especially if you're working in digital format.
By saving your work regularly, you can avoid the frustration of lost progress and wasted time. Even if something happens to your computer or device, you'll still have a backup of your work. So be sure to hit save often, and your plan review table will thank you for it later.
Following these best practices will help to ensure that your plan review is productive and efficient. Electronic plan review is a great way to boost productivity, so don't hesitate to give it a try! Your future self will thank you.
Digital Plan Review Table by i

Plan

Tables – Benefits
Humans find touchscreens intuitive, and they can be twice as fast as using a mouse.
The health benefits of sitting and standing are well-documented, and it is far more pleasant for professionals who must work at their desks all day.
A multiple touchscreen monitor advantage is added to an iPlanTables workstation to help distinguish the information – dividing the wide-format document and utilizing smaller monitors for other everyday duties.
Our industrial touchscreen monitors eliminate the constant pan-zoom scroll required when using small monitors and a mouse.
Plotting costs are eliminated using touchscreen monitors.
You may view plans and documents at your fingertips on touch screen play review table monitors without the paper cuts!
Retrieval of documents takes minutes, not hours.
The drawings must be visible to plan reviewers and examiners. They can see 30×42 pictures for their profession on an iPlanTables plan review table.
Collaboration with others is professional; there's no need to peer over a colleague's shoulder or share a tablet.
For offices, project trailers, and project information kiosks, the iPlanTables workstation is a Swiss Army Knife.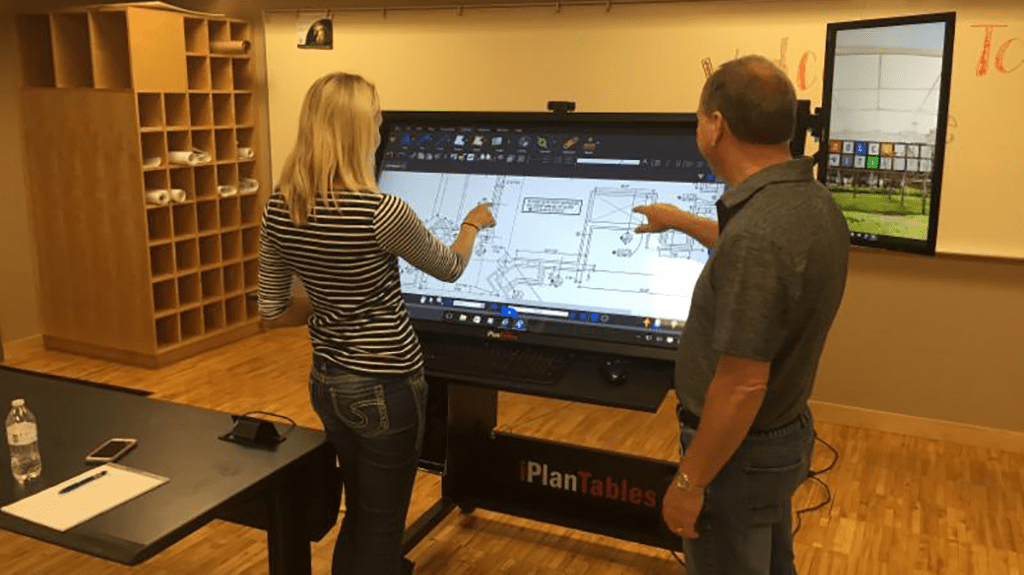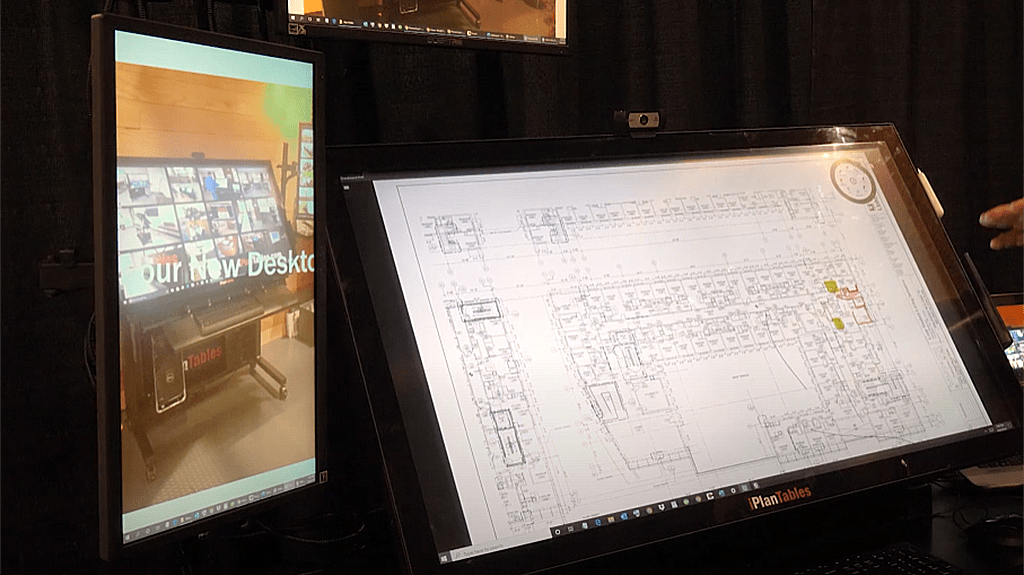 Plan reviewers have a difficult task ahead of them. It's not easy to communicate with a wide range of users, ensure that codes are followed, and do it promptly.
iPlanTables recognizes the need for these procedures to move away from manually printing, shipping, and scanning data. Instead, an iPlanTables plan review table workstation can be used by any Plan Reviewer, Plans Examiner, or anybody who views plans. It's as though you're using a massive touchscreen tablet!
Our touch screen workstations, which range from fixed to sit-stand desks, are designed to help all reviewers cope with thousands of plan pages quickly, precisely, and pleasantly.
An iPlanTables workstation with a giant touch screen monitor and numerous rotating side monitors allows you to glance at your plans and codebook simultaneously.
Is it possible to have more than one Plan Review Table workstation? Absolutely! For example, multiple touch screen table workstations can be arranged in a compact footprint space, or existing flatwork tables can be converted into plan review table stations.
Why Choose iPlanTables?
iPlanTables build powerful tools for anyone who works with wide format sheets, for example;
Plan Reviewers
Contractors
Project Managers
Estimators
Architects and Engineers
College and Universities
Plan rooms
Archivists
Designers
Community Development
Workstations in over 45 states, Canada, Africa, Brazil and Spain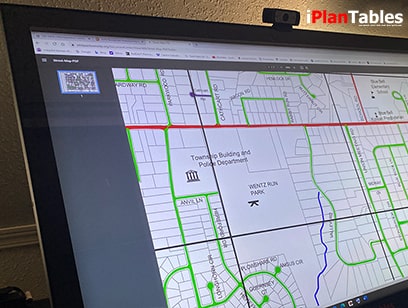 iPlanTables doesn't just sell workstations, we sell solutions and have over 30 years of industry experience. To find out how others are using our workstations to streamline their workflows:
Give us a call at 888-836-2727
Email us at [email protected]
Follow us on Facebook