Interactive drafting tables are perfect for architects, engineers, designers, artists, and other professionals who want to take their planning capabilities to the next level. iPlanTables workstation is a complete solution for both large and small spaces. The adjustable drafting tables are designed with a state-of-the-art electronic interface so you can draw, write, measure, and compute simultaneously.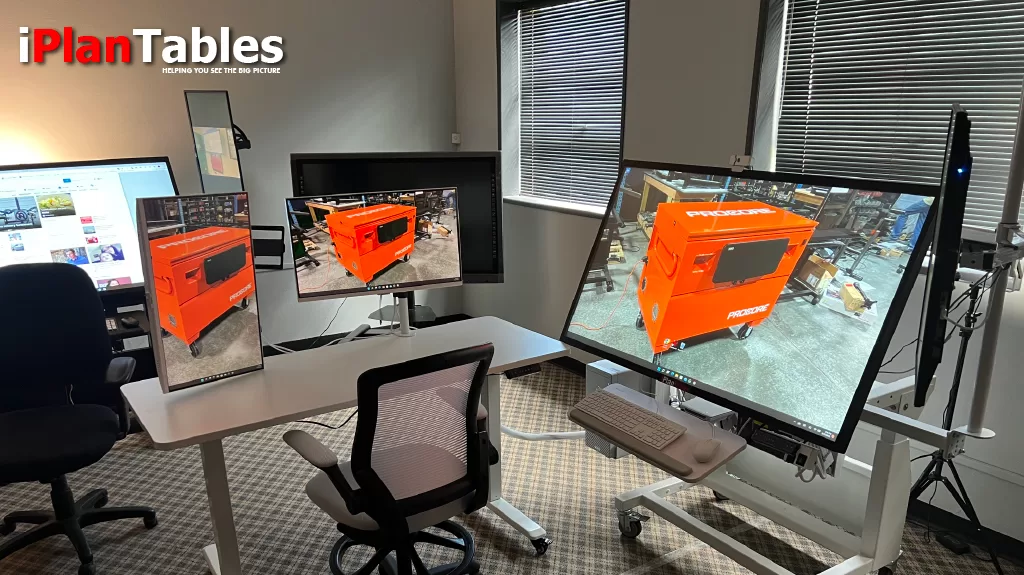 i

Plan

Tables Electronic Adjustable Drawing Table For Crisp, High Clarity Details
Whether you are a construction company, architect, or engineer, iPlanTables electronic adjustable drawing tables will help you in many ways. In today's fast-paced world and with the growing demand for high-quality products, it is important to have accurate information and plans at all times.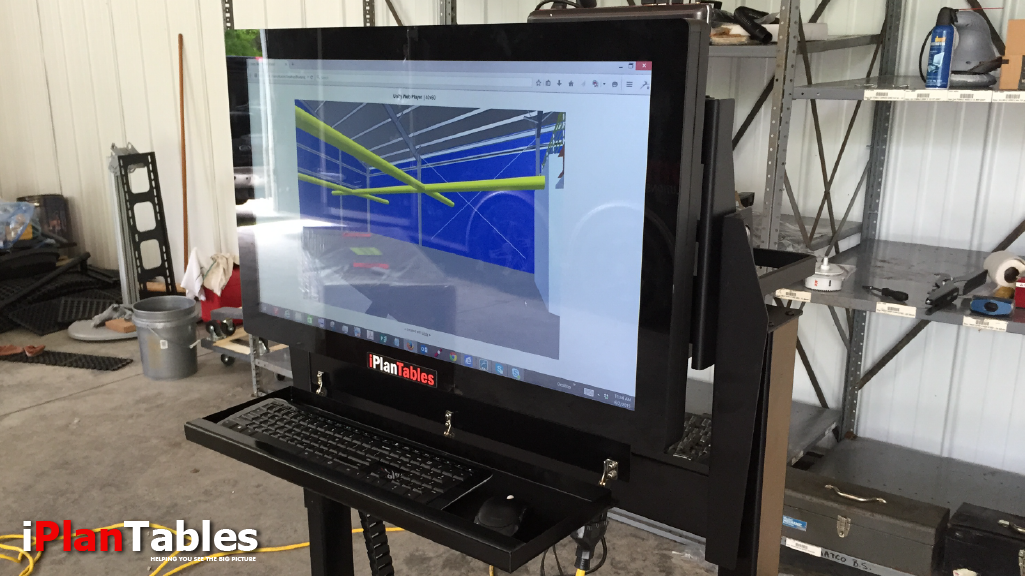 BIM 3D modelling has become essential to the construction industry today. iPlanTables 4K resolution allows us to show the details crisply and with high clarity that you can use for presentations or a better idea of your AEC projects.
What Sets i

Plan

Tables Workstations Apart?
iPlanTables electronic adjustable drawing table has been specifically designed to meet the needs of architects, engineers, designers, students of architecture, engineering and the arts. Our electronic drawing tables may be used for various tasks, including reading oversized papers and sketches, reviewing and editing spreadsheets, and drafting detailed drawings including construction plans.
The adjustable height can be set according to your body height and posture, which helps you avoid fatigue and pain caused by long periods of working in the same position. In addition, it features a built-in cable management system, keeping your workspace clean and organized.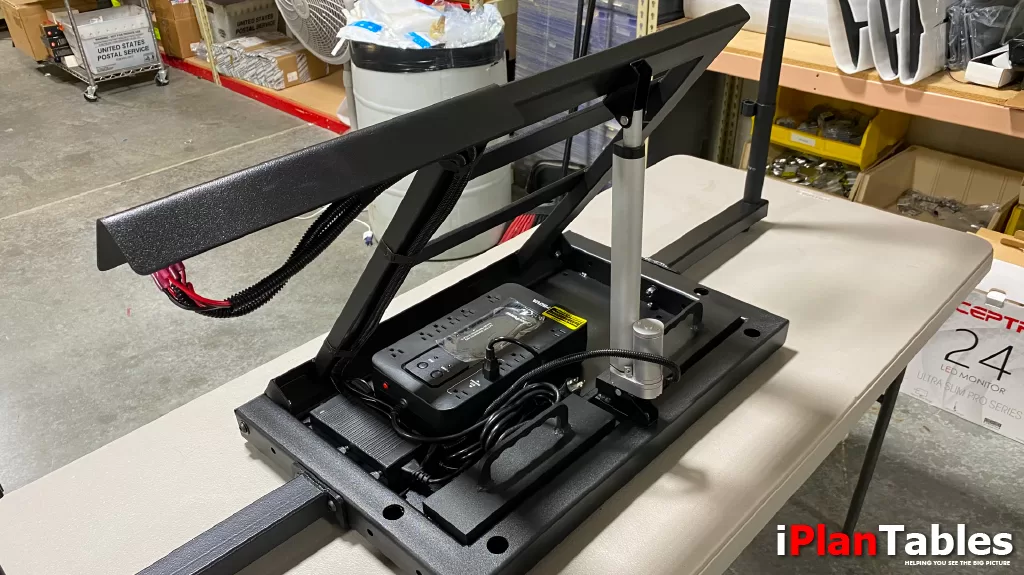 The tabletop can be laid flat or tilted up to 90 degrees, allowing you to work comfortably in any position.
Go From Concept to Design More Quickly Than Ever with iPlanTables Electronic Adjustable Drawing Table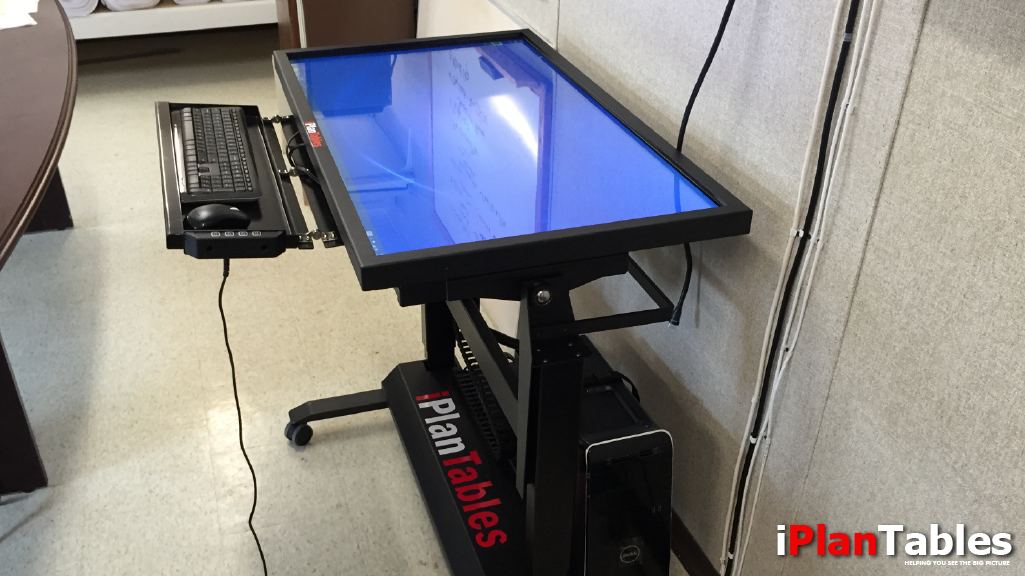 Don't let slower hardware limit your planning possibilities. iPlanTables workstations are designed for faster renders and real-time visualization in any application.
We use only the most advanced components assembled with care and craftsmanship that the competition cannot match. As a result, you'll have a faster, more efficient workstation that will get you from concept to outline faster than ever before.
Smart Technology Like this Affects Construction Designs
Architects, designers, engineers, artists, and other professionals can use this adjustable drawing table to create ultra-realistic images that do not yet exist. It allows them to represent their finished product accurately, capturing an idea more precisely and perfecting a plan before it is built.
Now that sketchbooks are digital, all drawings can be easily saved, recalled, and displayed without leaving a smudge of graphite on anything. This makes it much easier to show a sketch to a client and can help an architect share an idea with a colleague.
It's challenging enough to practice architecture, but obtaining the appropriate technology shouldn't be difficult. Don't be held back by the inadequacies of base-model, mass-market computing technology; embrace the future with iPlanTables workstations.
For more details follow us Facebook