The workplace is now different as employees worldwide slowly return to the office. Over the last two years, the workplace has been reimagined and reinvented to allow employees more mobility and growth during the pandemic.
Likewise, the workplace has also changed as employees
return to work worldwide, e.g., fewer client face-to-face
meetings, plexiglass partitions, and strategically spaced-out desks.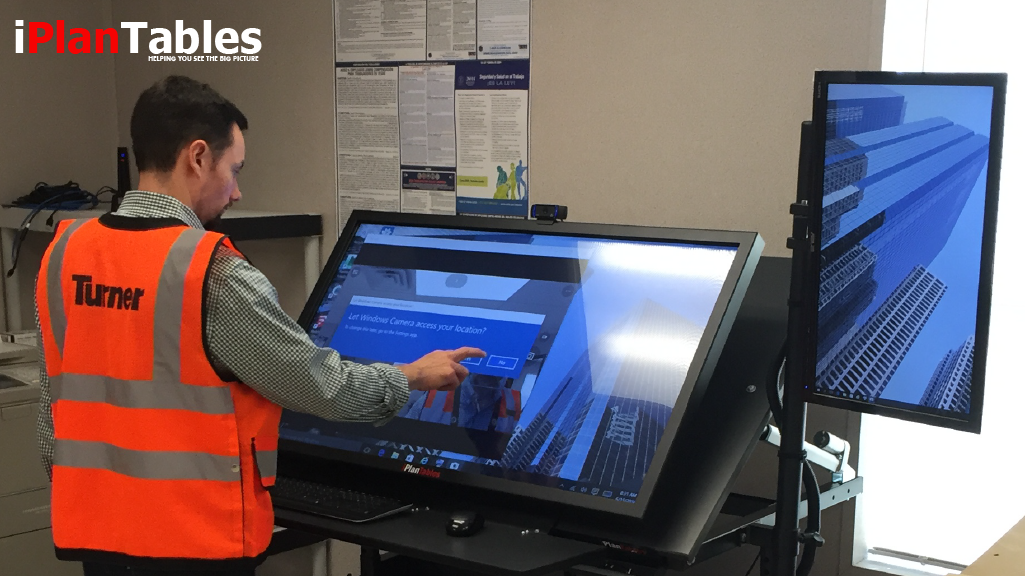 Due to the rapid adoption of video conferencing and off-site team collaboration, interactive touch screen workstations have become essential to doing business.
Multifunctional touch screen desk workstations give teams more freedom to plan new ventures, forecast budgets, and brainstorm new projects. They also provide businesses with a solid solution that delivers fast, dependable touch performance using the latest PCAP multi-touch technology.
The Flexibility of Large Interactive Touch Screen Workstations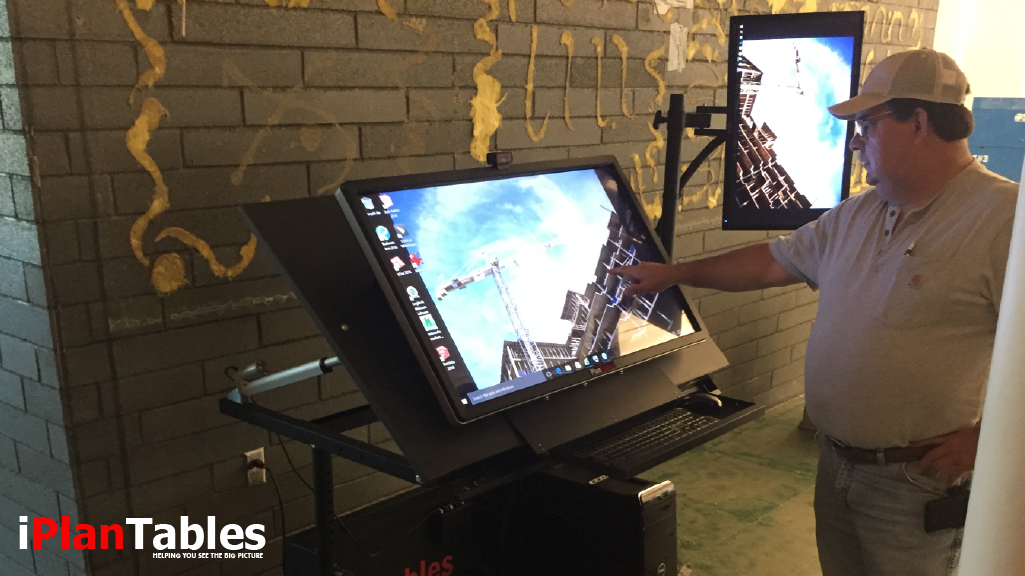 Like many other industries, construction, planning, engineering, architecture and design have benefited from the rise in remote working, but it has also brought challenges.
Many people now work outside of the office, thanks to
communication technology advancements. So, yes, this has provided great flexibility and the potential to reduce labor costs.
However, it also necessitates a certain level of investment in the technology and tools required by your team to manage a remote workforce.
Team Huddle Spaces
Employees can conduct daily work-in-progress meetings on a 55″ 4K touch screen. At the touch of a screen, empower the team and invite them to participate on and off-site.
In stunning 4K Ultra HD clarity, conversations will become more natural, free-flowing, and collaborative.
Video Software Compatibility
Take the lead and host video meetings for teams around the clock with an HD webcam in iPlanTables interactive screen workstations that work well with any video conferencing software.
Work on the Move
If you need to move your 55″ touch screen monitor around your workspace, you can move it quickly because many models include a built-in heavy duty steel mobile cart made in the USA. These models also include automatic electric tilt and lift functions with a simple press of a button.
iPlanTables workstations are reliable and operational 24 hours a day, seven days a week—an ideal solution for engaging employees and providing a consistent user experience.
With its thin screen bezel and maximum viewable area, it only enhances the visual impact of presentations and meetings.
Now comes the big one. Your printing costs will be drastically reduced if you use the right technology. Does it sound too good to be true? Read on.
You've landed a meeting with a potential new client. They'll be visiting your office next week to discuss your experience and ideas for their project. Your team must prepare everything before they arrive.
Step 1: Reserve a meeting room for the presentation day and the afternoon before for preparation.
Step 2: Review recent projects with briefs similar to your potential new client's and print out the design work you did.
Step 3: Get your team started by sketching out preliminary ideas and your creative approach to the pitch.
Step 4: Print all of the listed above on small letter size PDF's or half-size 11×17 prints. Or fire up the plotter and print on expensive paper and use expensive ink.
Step 5: Pin or place it in the meeting room so you can go through it with your potential client.
Step 6: Hope and pray that you haven't forgotten to print anything before the meeting.
Does this sound familiar? Every business is different. However, the loss of a conference room and the extensive printing required – not to mention the time staff is spending on all of this preparation work – is unnecessary and expensive.
It doesn't have to be this way.
Multi functional electronic workstations are becoming increasingly popular in construction, planning, engineering, architecture and design practices.
As a result, their ongoing costs are falling, and some practices are even reporting that their impressive, modern approach to presentations is making it easier to win more clients.
You can use iPlanTables interactive screen display to showcase your previous design work and walk clients through your creative ideas, rather than sheets and sheets of paper.
iPlanTables has over 30 years of experience in the industry and offers more than just workstations.
Contact iPlanTables today to find out more about the product and how it can help you increase your productivity!